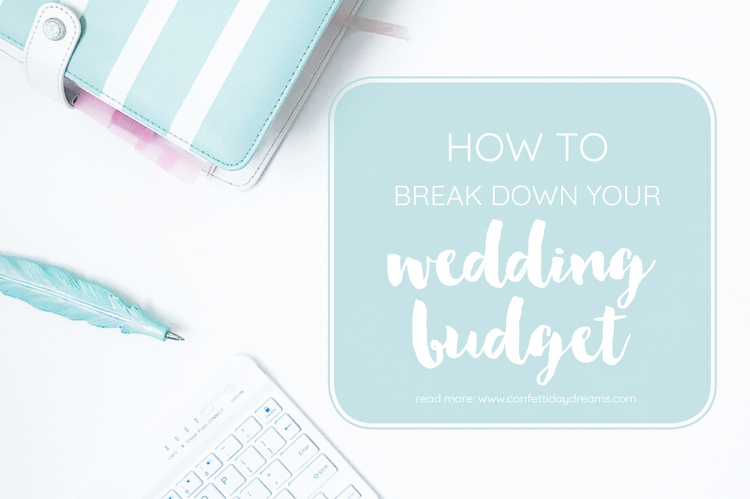 Establishing your wedding budget is the first and most essential starting point of your wedding planning journey. Before making any bookings you need to know exactly how much you can allocate to each item of your wedding such as your venue,  food, decor and what you can spend on items such as stationery, dress, transport, decor and more.
Advertisement:


Not only does establishing a budget stop you from spending beyond your budget, it also helps you make sure you've allocated enough for important items such as photography.
Wedding Budget Breakdown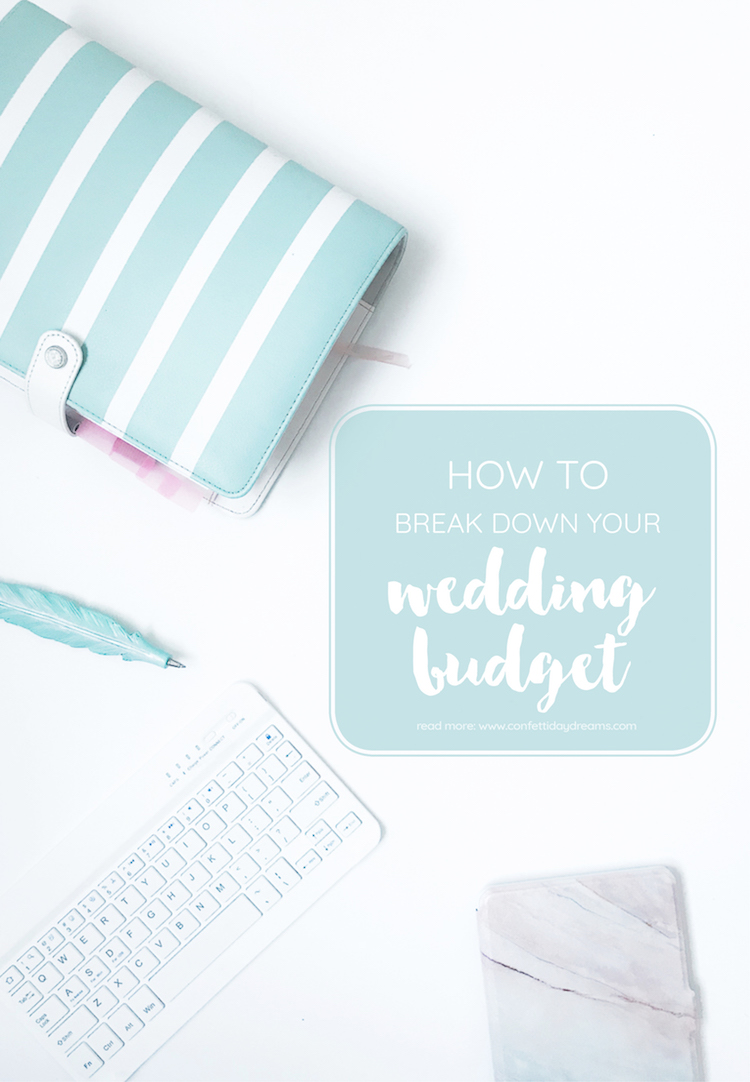 Once you have decided on the total amount you have available to spend on your wedding budget, it will be easy to determine how much you can spend on each wedding booking by breaking your budget down into the following ratios. We spoke to wedding planner, Nicci of Nicolette Weddings, who recommended the following wedding budget breakdown:
37% – 40% of Wedding Budget: Wedding Reception
Your wedding reception budget should include your venue hire, menu, beverages, as well as the waiter, bar staff and gratuity.
14% – 18% of Wedding Budget: Wedding Photography
Possibly one of the most important wedding bookings for your big day, is your wedding photography. Do not skimp on your wedding photography, cautions Nicci!
10% of Wedding Budget: Wedding Planner
Your wedding planner will be working closely with you for often a year before your big day, offering peace of mind.
10% – 15% of Wedding Budget: Flowers and Décor
Nicci explains that if you can, you could spend up to 20% of your budget here, as in addition to food and entertainment, this is an aspect of your wedding that your guests will remember most.
10% – 15% of Wedding Budget: Attire
This portion of your budget should cover your bridal gown and groom's suit, as well as your bridesmaids / groomsmen's outfits and your bridal party's hair and makeup, says Nicci. As this could be a tight squeeze, she advises that you spend with caution in this area.
5% of Wedding Budget: Wedding Ceremony
This the typical spend includes the fee for your ceremony venue, as well as your marriage officer's fees, which will cover performing your ceremony and the legal registration of your marriage.
5% – 7% of Wedding Budget: Wedding Music
This amount is set aside for your DJ and depending on the size of your budget, a live musician or band too.
3% of Wedding Budget: Wedding Stationary
This amount should account for your save-the-dates, invitations and all on the day wedding stationary such as your order of service, seating chart, table numbers, name cards, menus and thank you cards. As stationary can be quite pricey, she identifies this as another area of your wedding that requires you to spend wisely.
2% of Wedding Budget: Transportation
As a wedding planner, Nicci usually recommends that couples leave this item till the end stages of their wedding planning in case they'd prefer to allocate this portion of their budget elsewhere. "This is because their guests will never notice that you didn't have a cream, 1975 Rolls Royce dropping you off at your ceremony," explains Nicci. Hiring any kind of transportation when your family could be driving you is considered icing on the cake, once all the other important wedding items have been booked.
2% of Wedding Budget: Guest Favours
Traditionally, couples would budget for gifts for their guests. To do this, Nicci explains that you should divide 2% of your budget by your number of guests to determine the maximum amount to spend per person. She adds that, "it's easy to feel pressure to spend more than this, but remember that the people who attend your wedding are there to celebrate in your beautiful union." Nowadays, many modern couples are happy to skip the favors and instead offer a donation to charity in their guests names, or offer a practical option such as a dessert or sweet bar, which acts as guest favors. Have a look here for some eco-friendly wedding favor ideas, and find creative ways to replace traditional favors here.
2% – 5% of Wedding Budget: Reserve
Lastly, Nicci tells us that it's important to set aside some of your budget for any unexpected expenses, or price increases. If you're careful when making your bookings and clear about the date of your wedding, unexpected expenses should be unlikely, but it wouldn't hurt to set some money aside just in case!
Remember that the above does not include your honeymoon costs or the costs of rings, pre-nup agreements and wedding bands, which you will probably need to factor into your individual budgets. There are also many additional items such as thank-you gifts for your wedding party, dry cleaning, beauty treatments and more that you need to be aware of when calculating the above numbers. Read this list of often forgotten wedding costs to make sure you don't get caught by surprise.
Your Wedding Budget Breakdown at a Glance
Ultimately, these numbers are flexible according to what your "wedding priorities" are, says Nicci. For some, stationary is hugely important, while music is just a random wedding necessity, so they'd rather spend more on seating charts and menus, than on their DJ, for example. For others, hiring their fave local band and going digital on the invites is the way to go. It's important to have a good think about what's most important to you both, before setting out your wedding budget breakdown.
Here are some more useful budgeting articles to read: