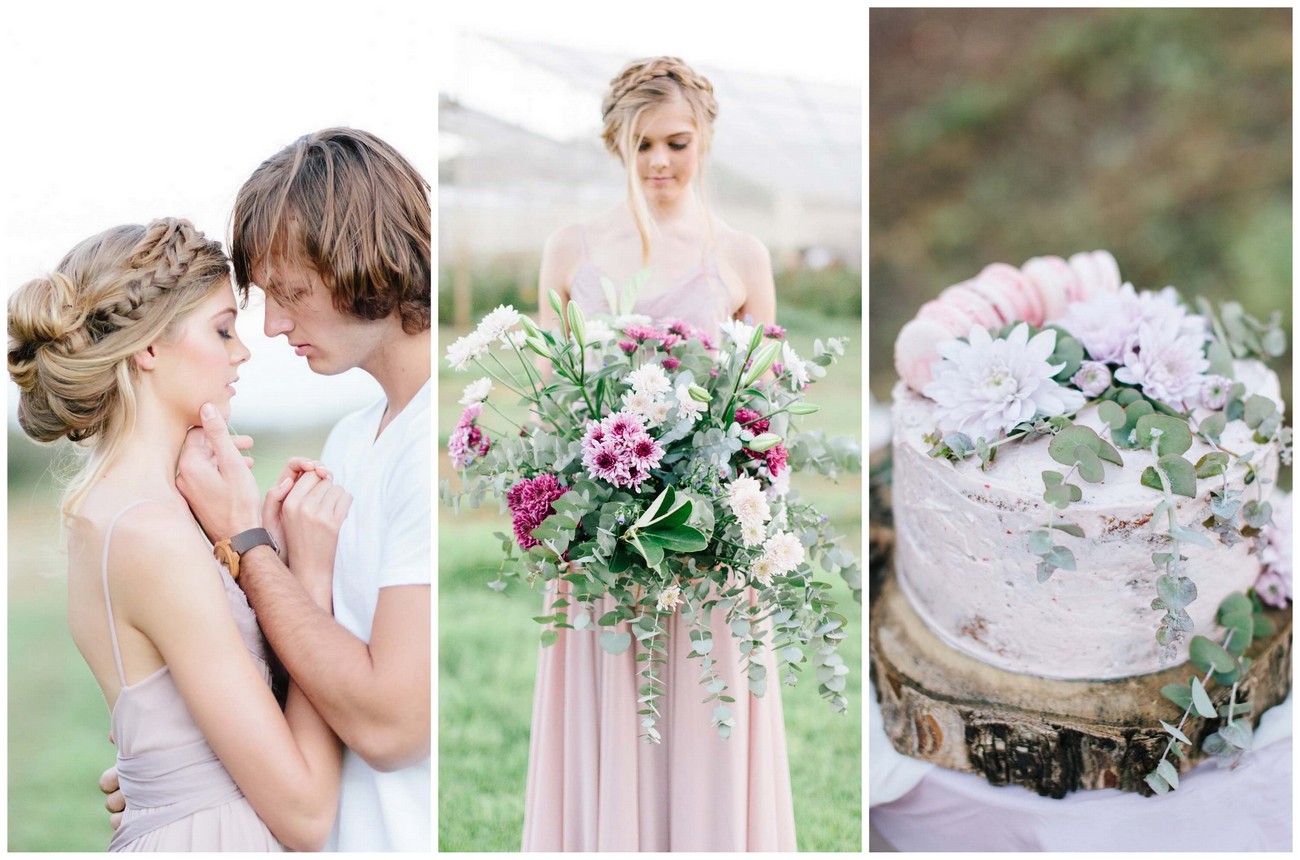 There is just so much loveliness going on in today's perfectly pretty, pastel, flower-farm engagement shoot. Styled and photographed by Liani and Franco of LF Photography, the husband and wife photography duo created a natural, romantic, engagement love shoot filled with dreamy, whimsical details. Their inspiration? A feeling of escape, and living in the moment.  "The inspiration came to us while having a coffee at our favorite local coffee shop,  hidden in the countryside close to our home. It's the perfect escape from the busy life in the city. Our couples usually want us to do their shoots in the country side and open spaces, with wind in their hair," shares the photography duo. "They want a look and feel that could make them dream, get lost in time, relax and have fun with a loved one."
Advertisement:


Liani conceptualized the shoot with the rose quartz, one of Pantone colours of 2016, in mind. "We decided to put this countryside shoot together to capture the effortless romance of two people in love, dreaming away their days and planning their new adventure. Using pastel colours like soft greens, pinks, rose tones giving a sense of serenity." Leon, the stylist from LF Photography, explained that they used wooden items and flowers from the farm, combining them with current trends like the copper candle holders and rose gold cutlery: "We had all kinds of textures and shapes on the table making it interesting and playful for the eyes."
Monique from Design Love created the romantic save the date and table stationary: "The main idea and inspiration behind the stationary was to make it fun an flirty. The shoot took place on a Rose farm and that's were most of my inspiration came from. The save the date had a floral rose wreath design that worked well with the venue and colour scheme"
Danielle from Steynedt Cakery created a beautiful cake decorated with flowers and heavenly macaroons. The 'bride-to-be' look, styled by Makeup by Liani, was soft and subtle. Hair was styled by The Gallery: "I chose to capture two different styles, natural subtle curls and then I took the curls up and rounded it off with a plait, achieving a soft and dreamy overall look. This style is simple to create and will fit any romantic at heart."
The final details completing the look was the beautiful and flowy dress designed by Silver Swallow Design, paired with a 'groom-to-be' looking casual and cool in jeans and a white shirt. Exactly what was needed to complement the country-side look.
Perfectly Pretty Pastel Flower Farm Engagement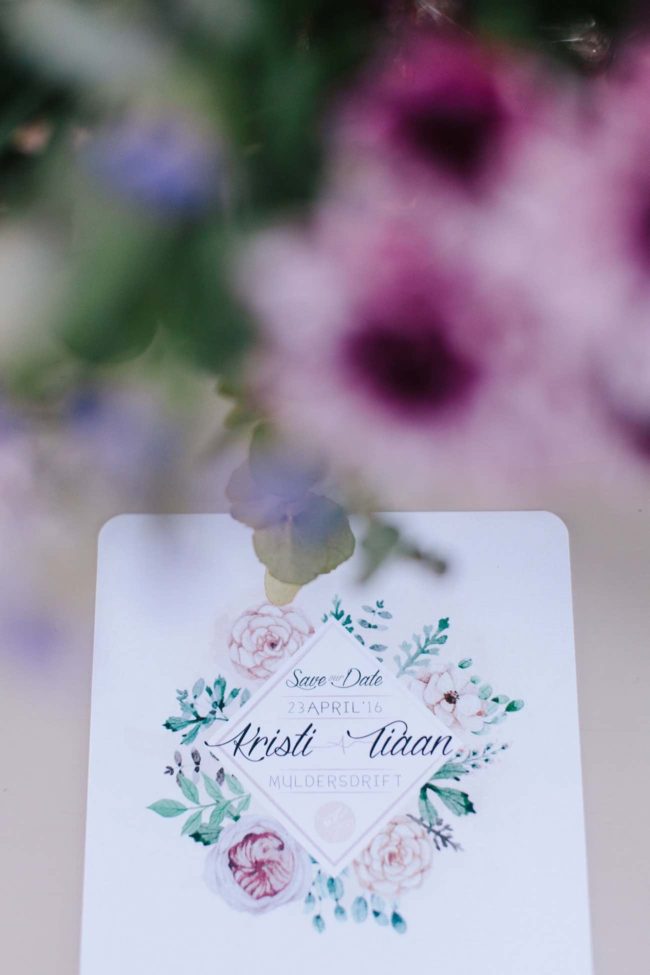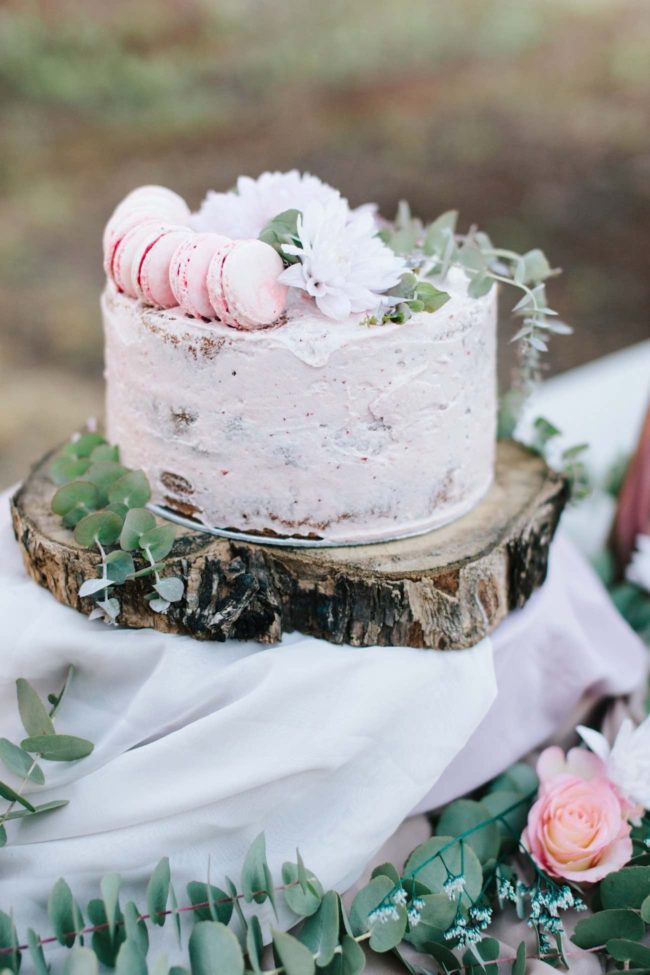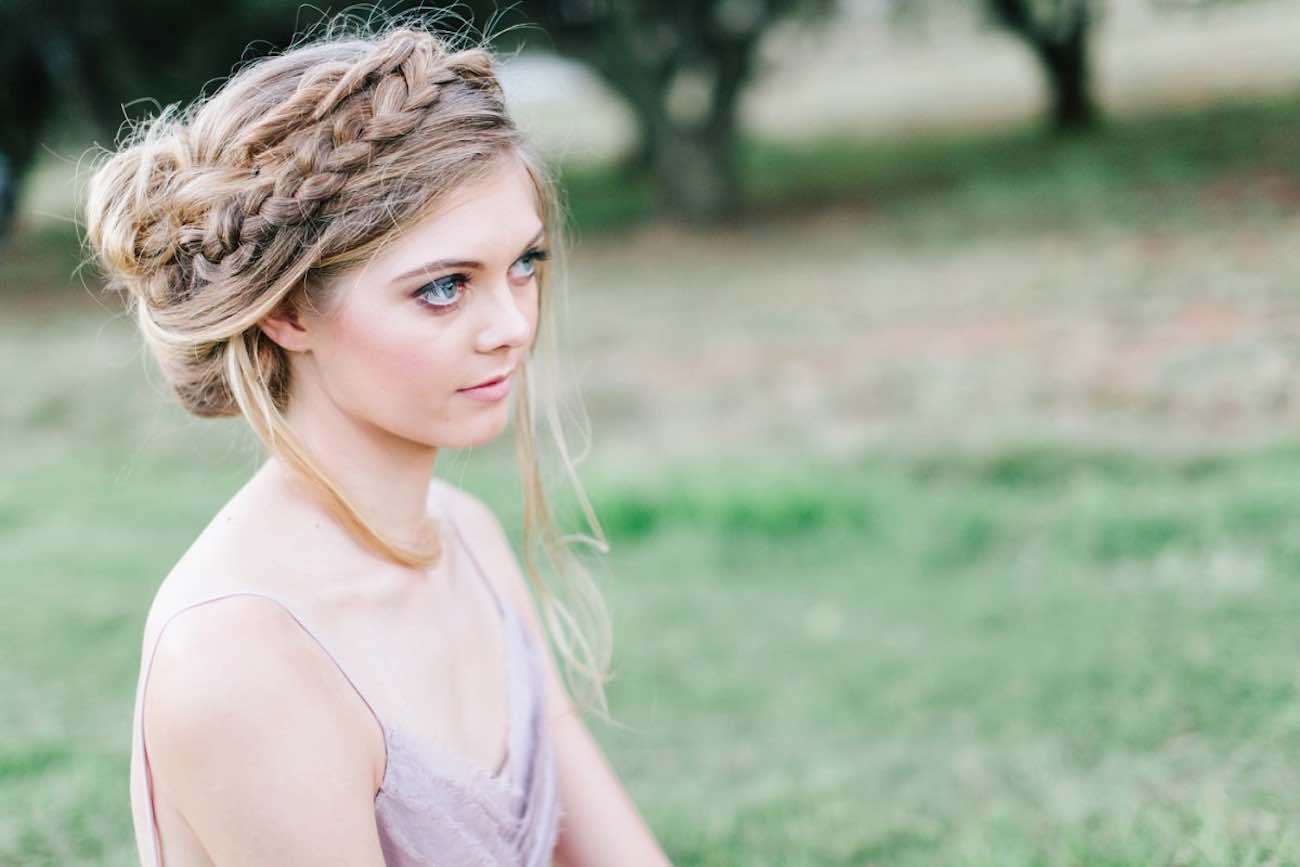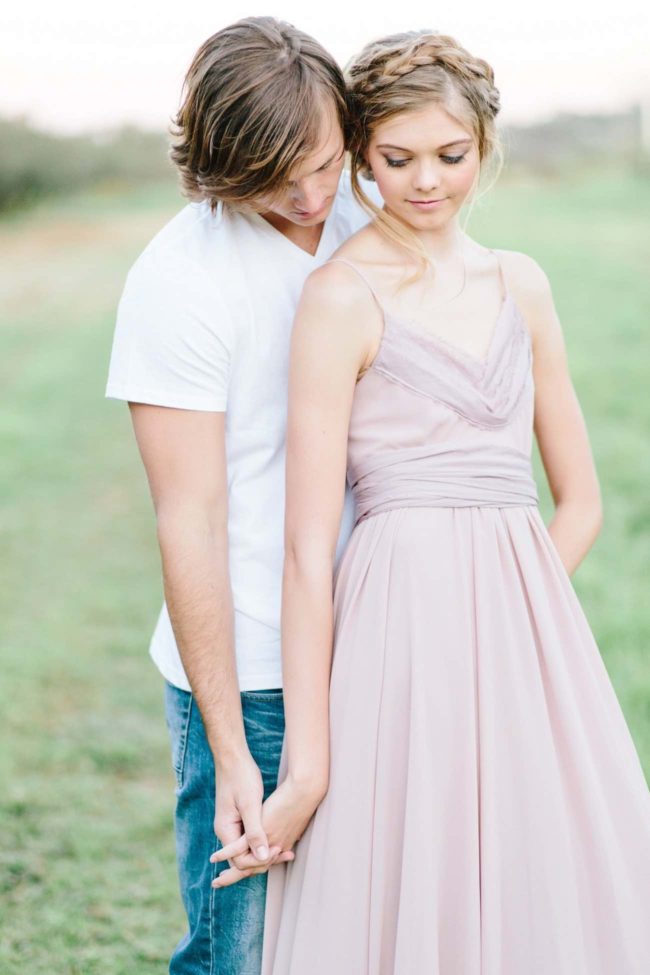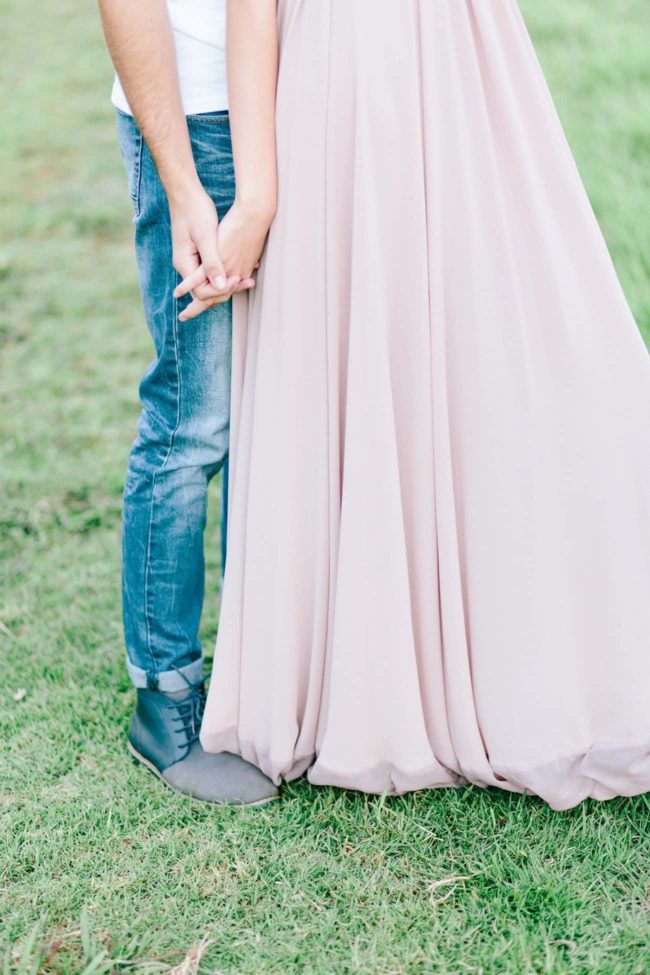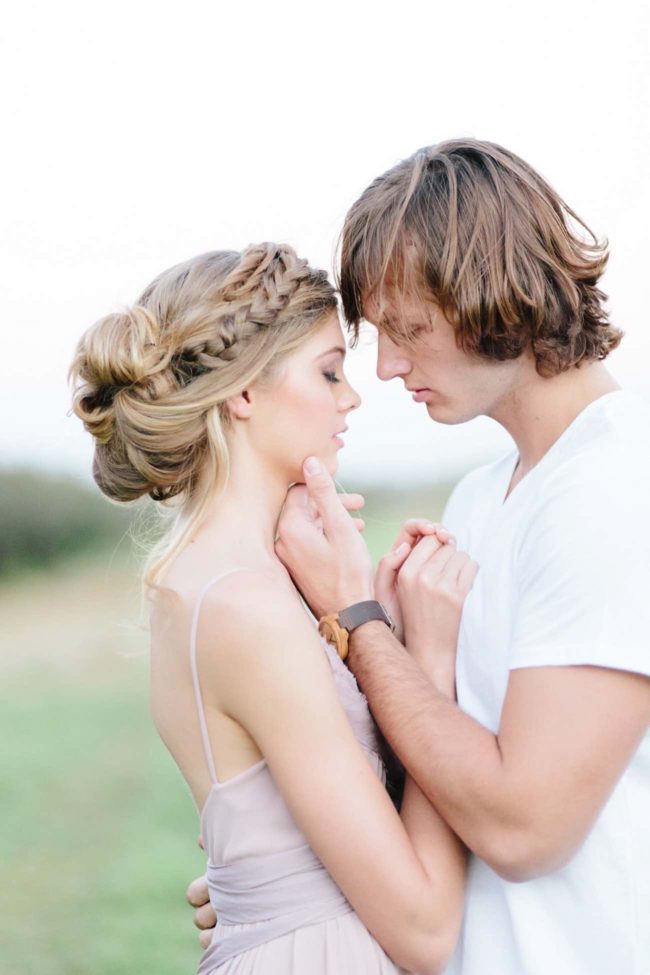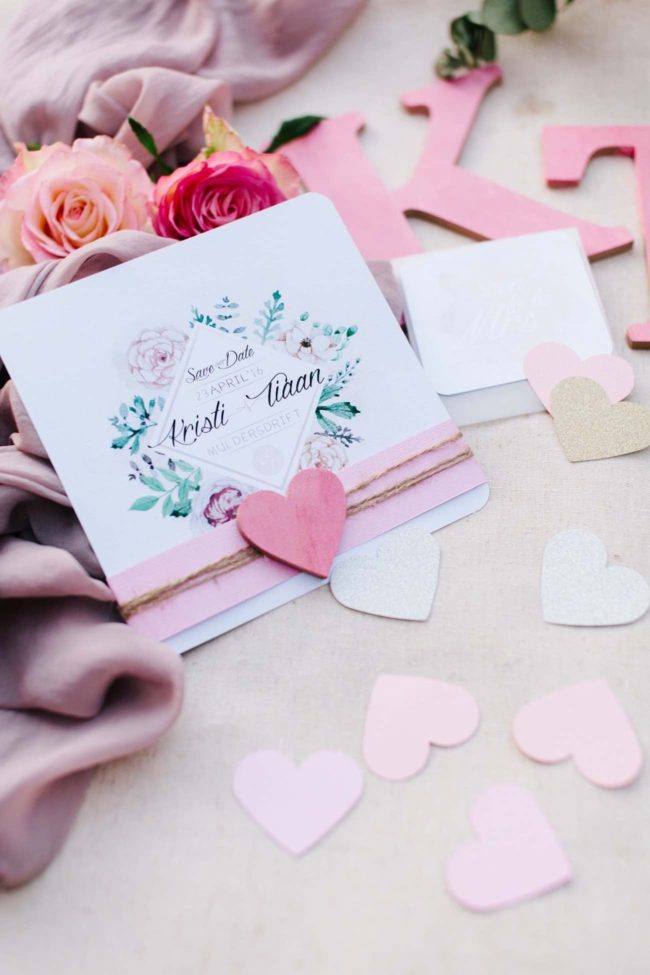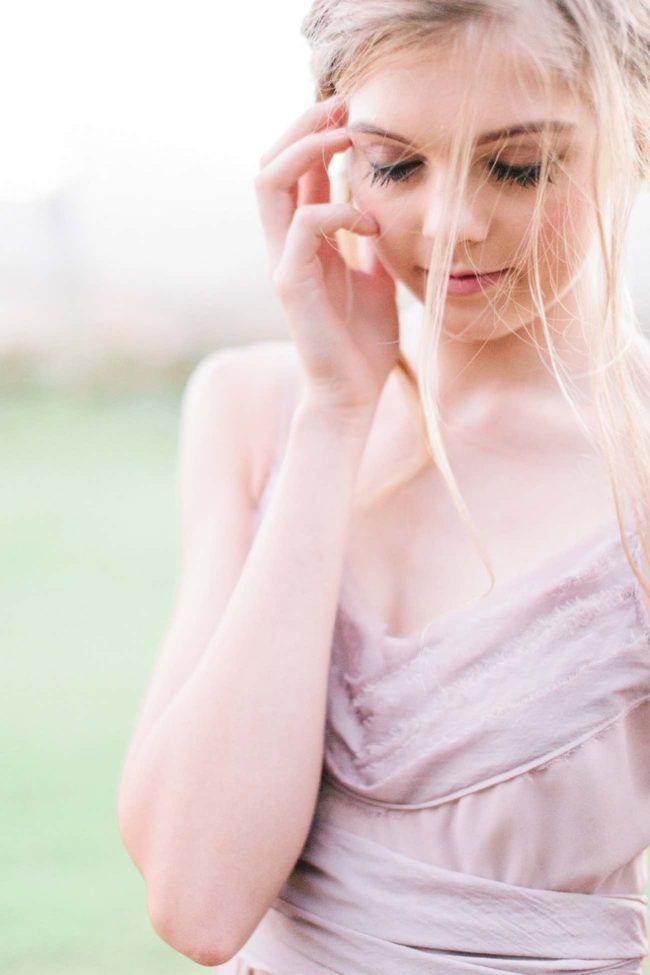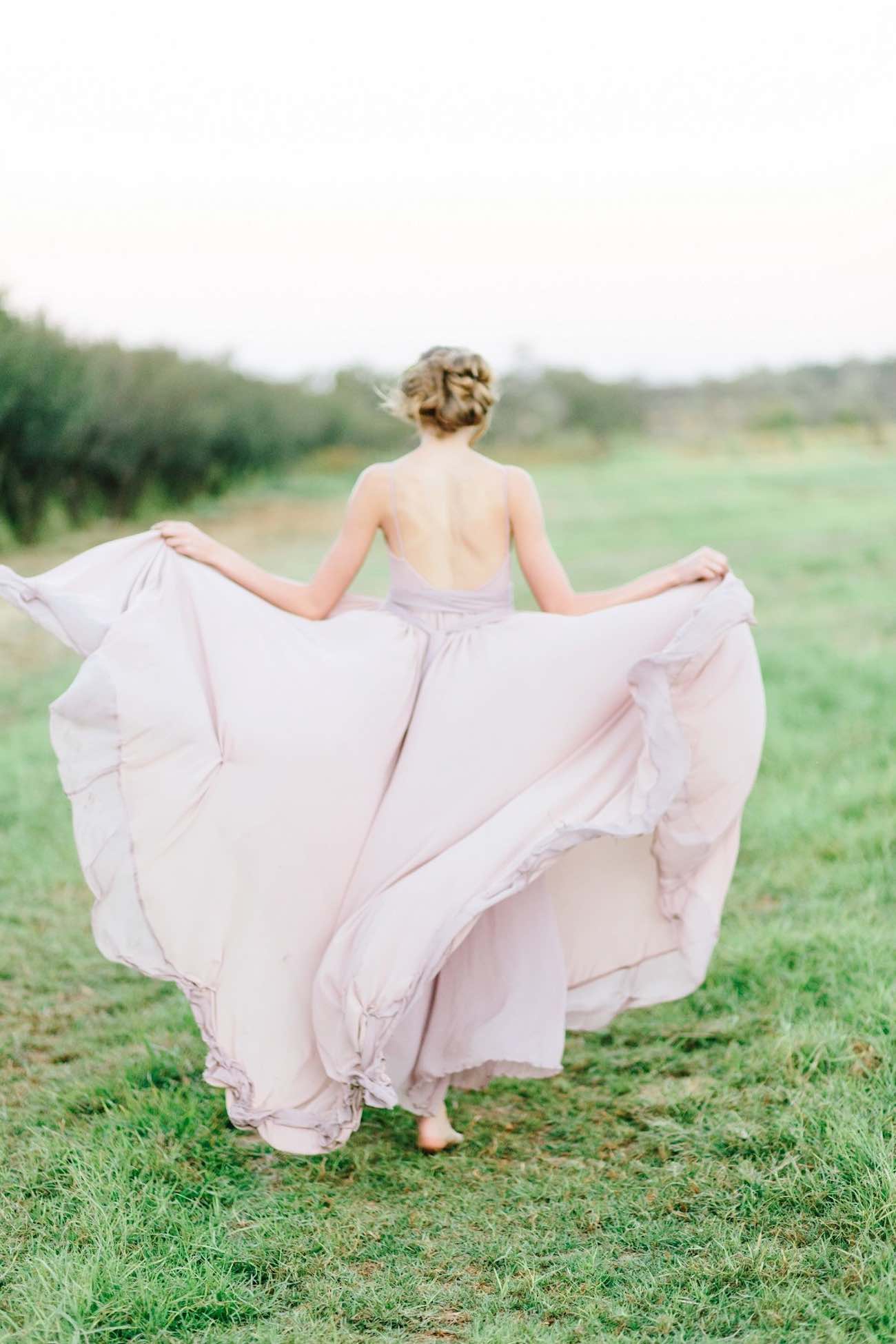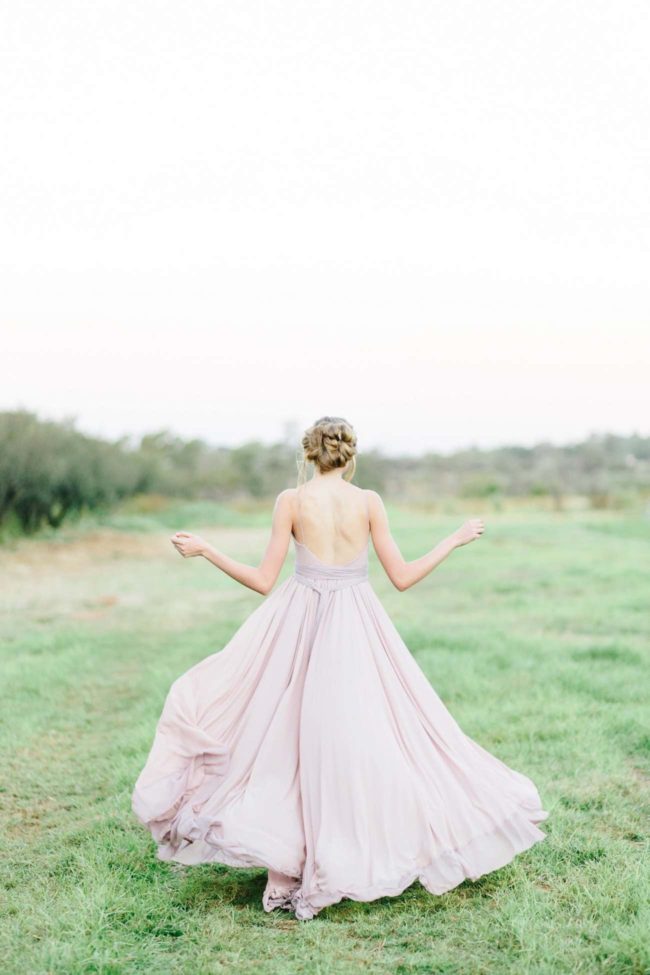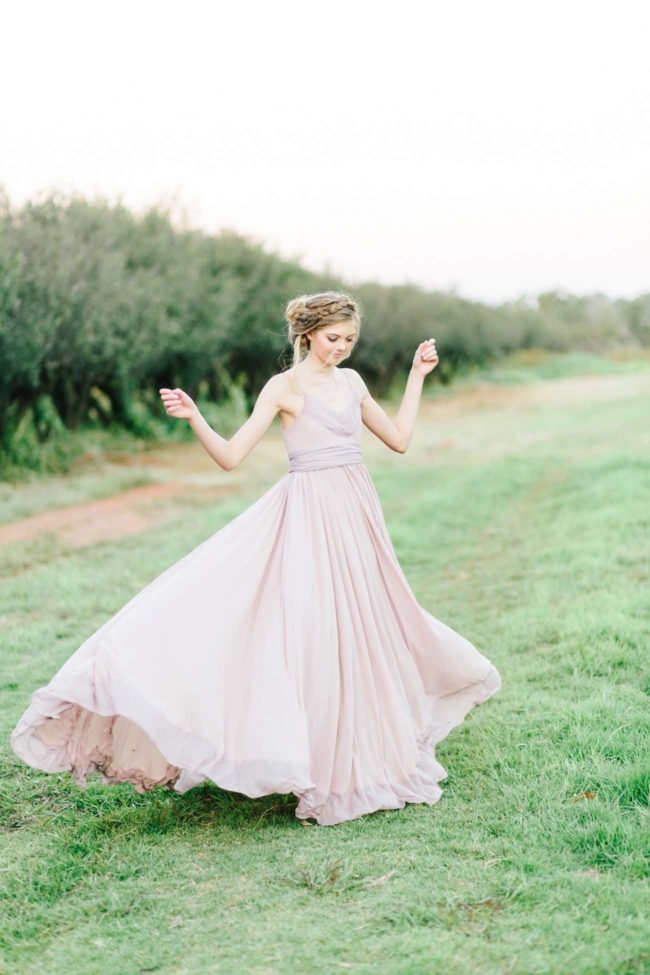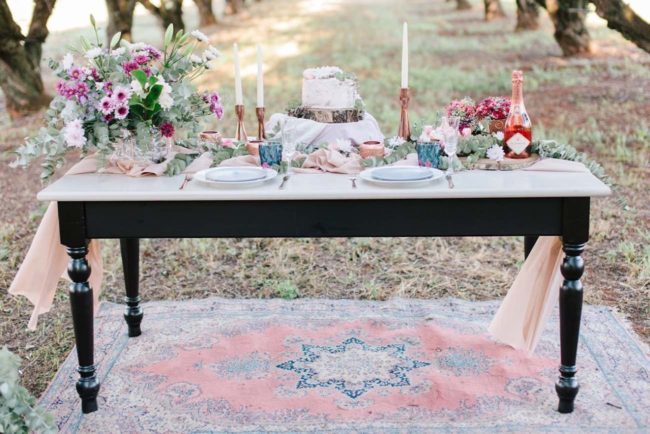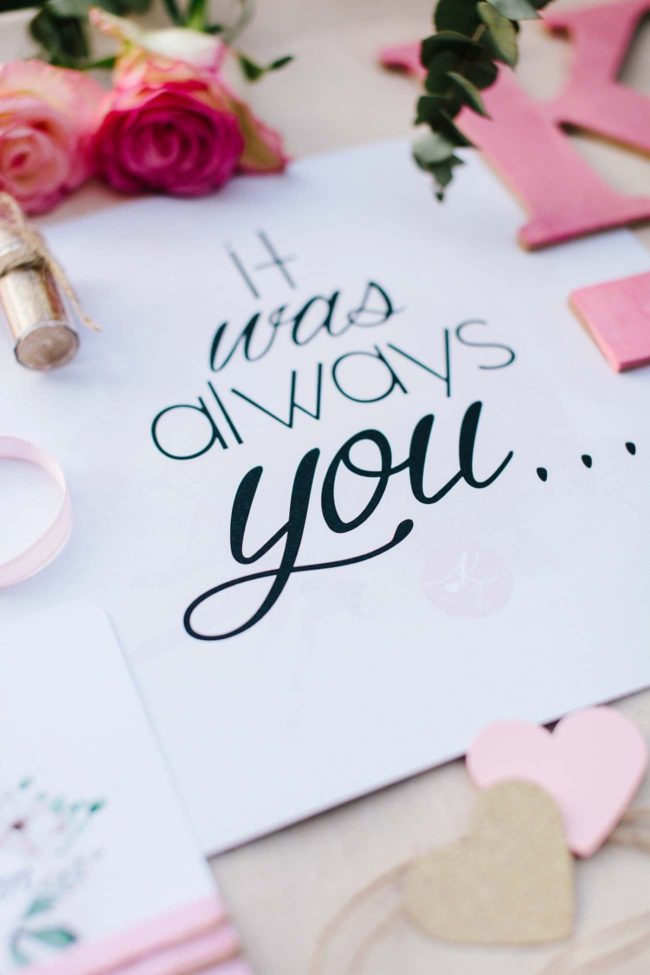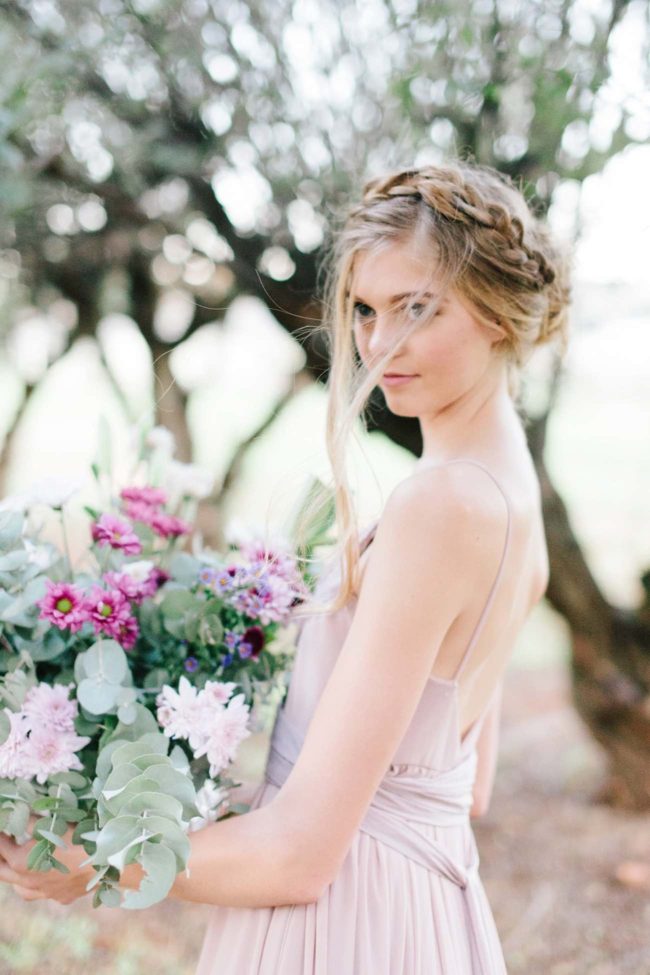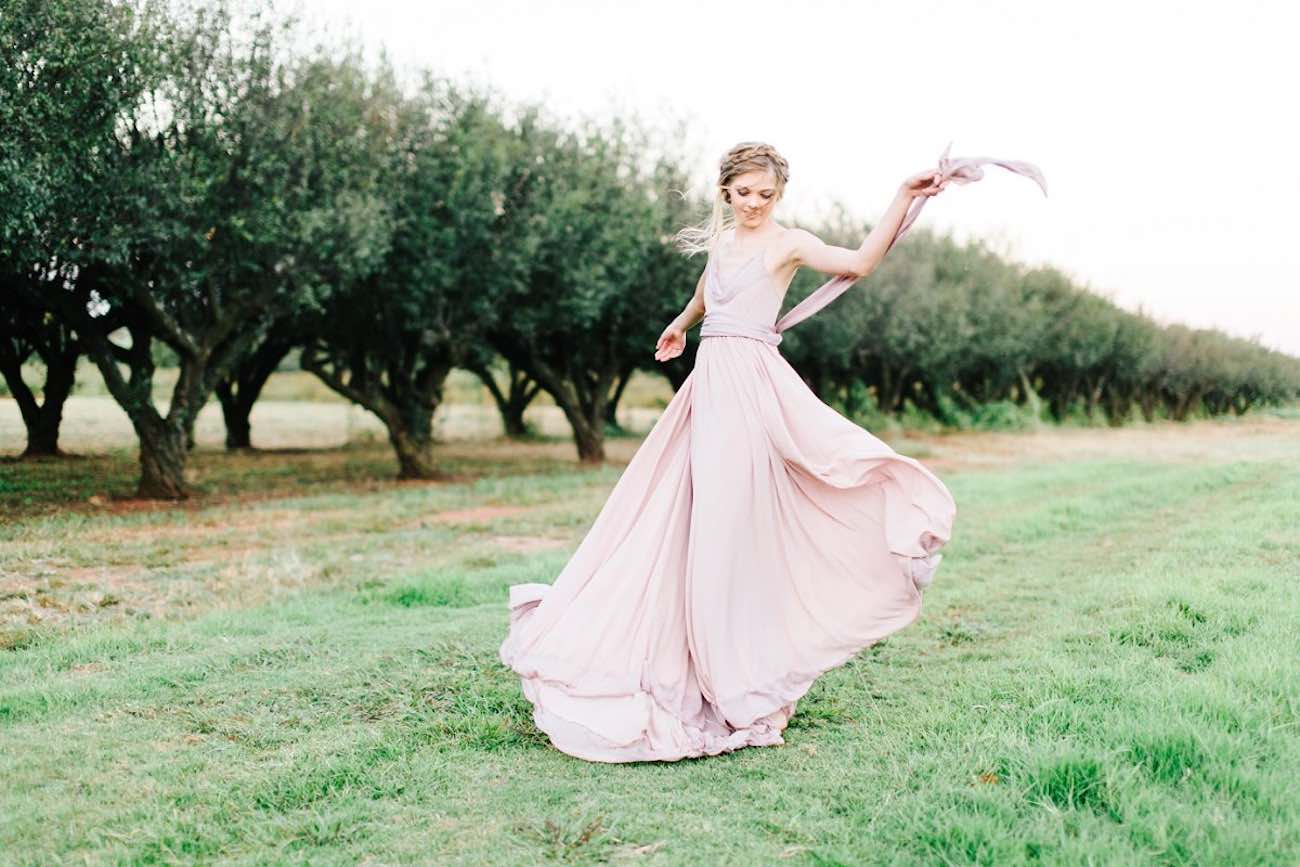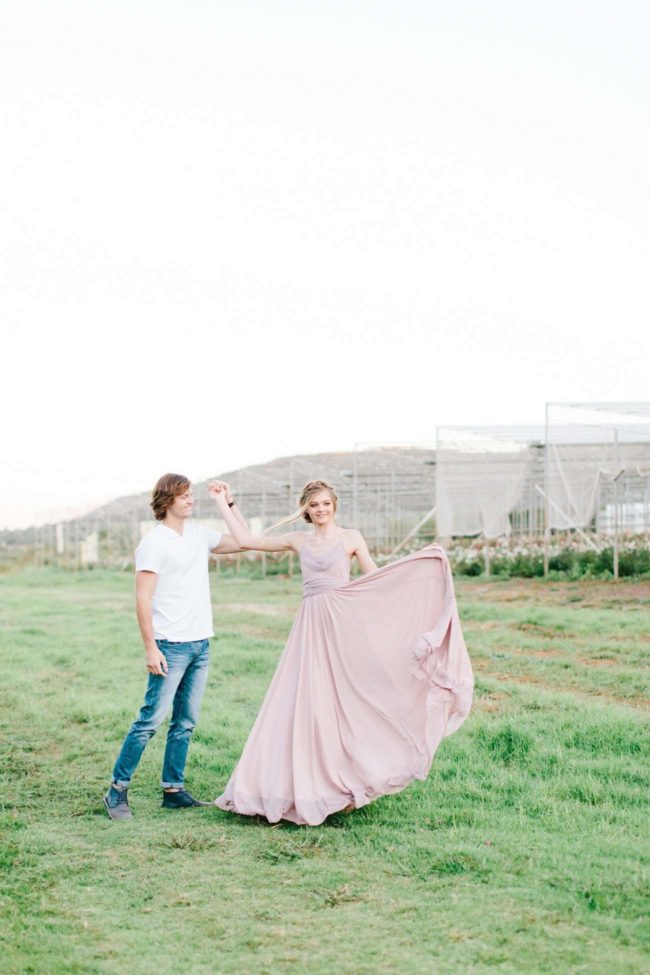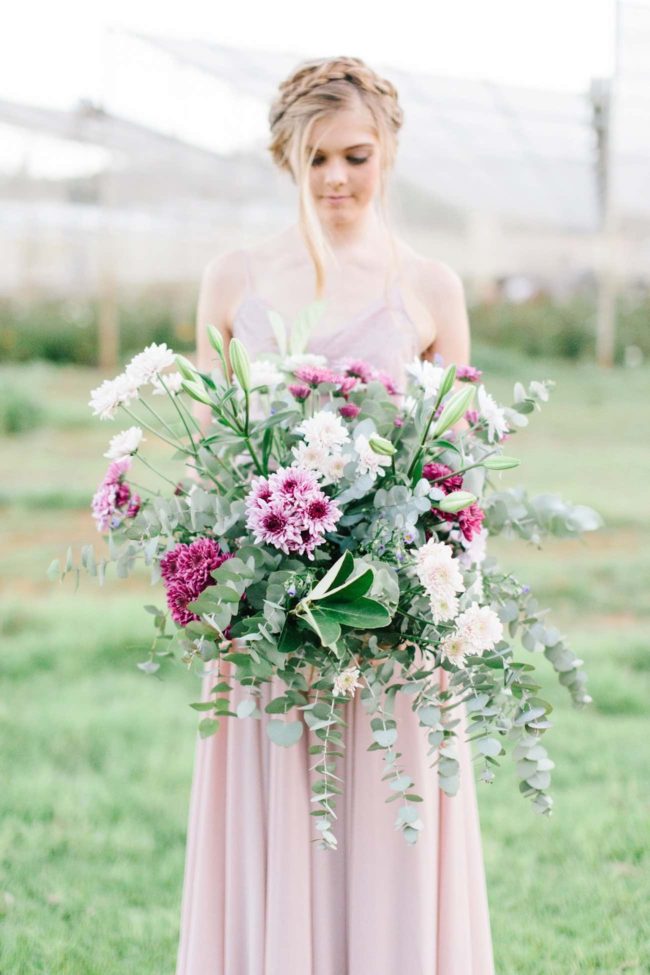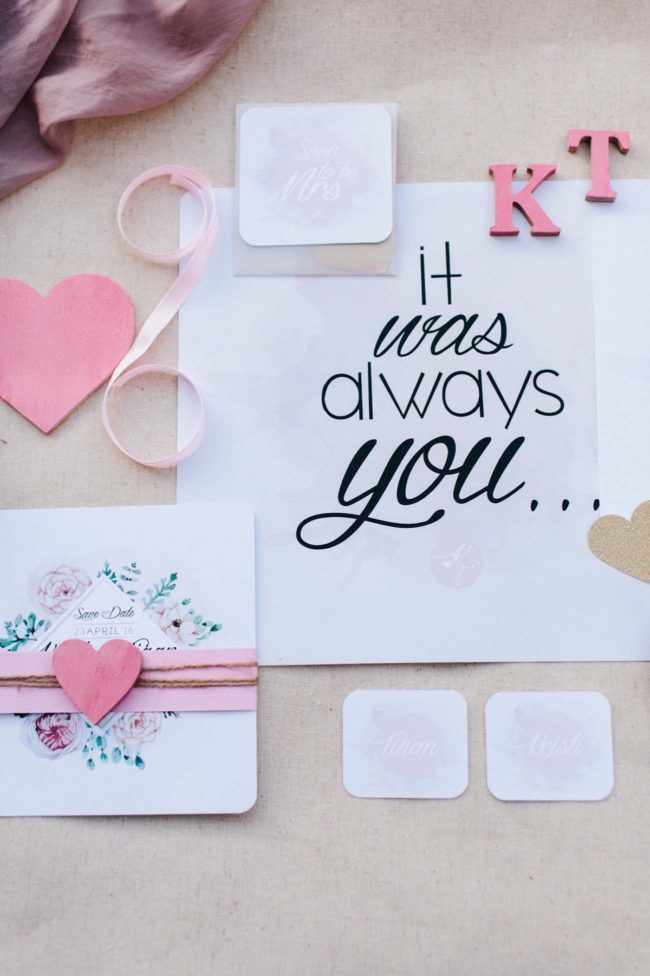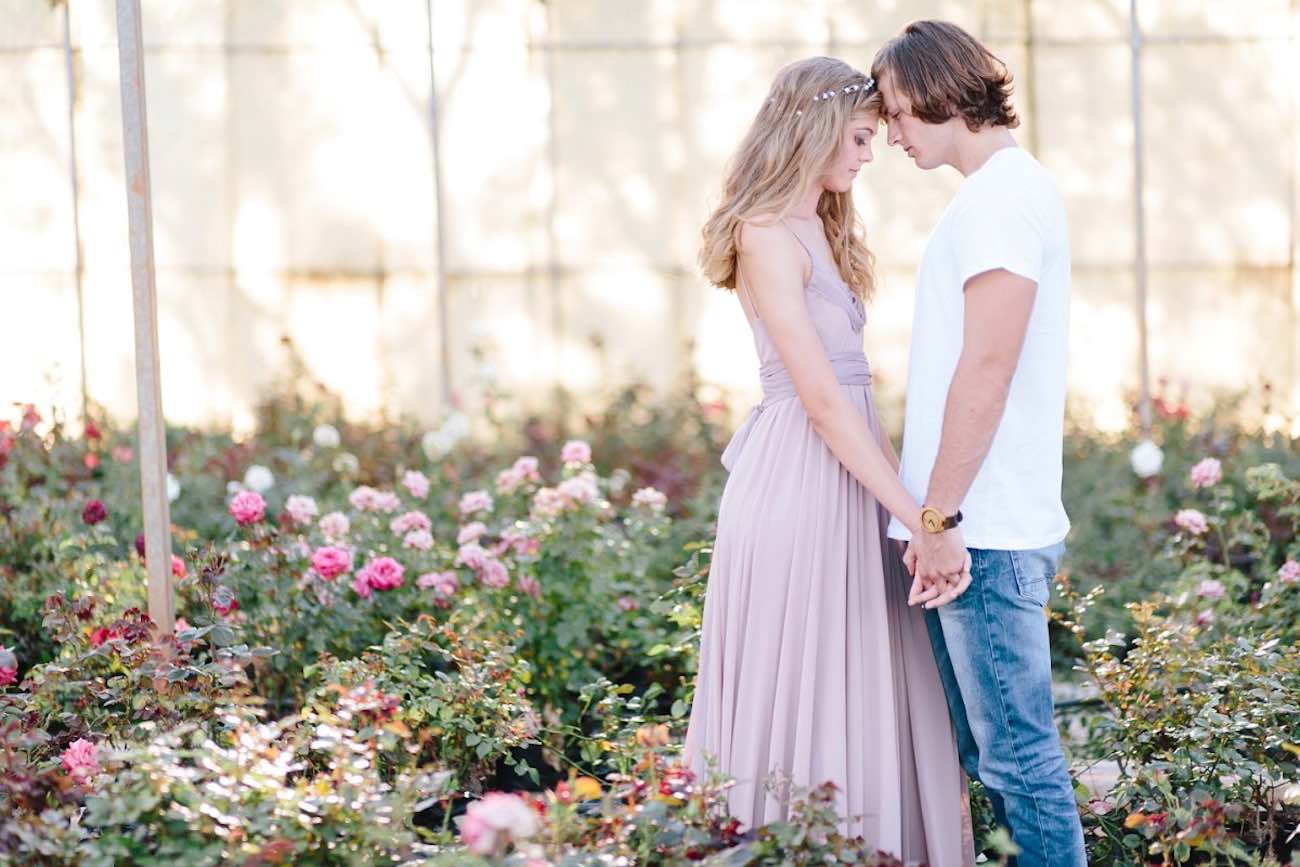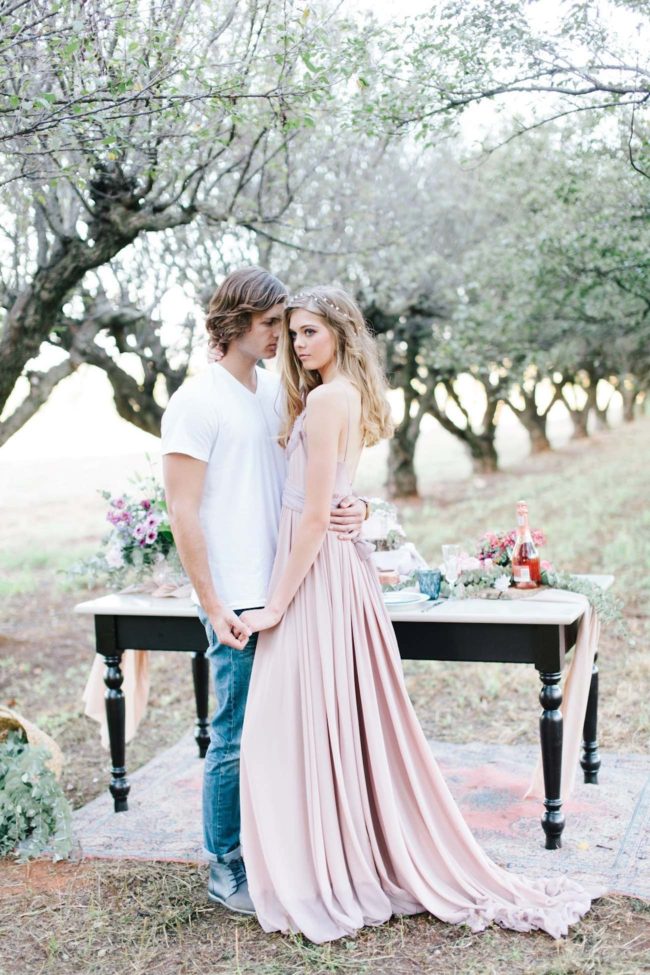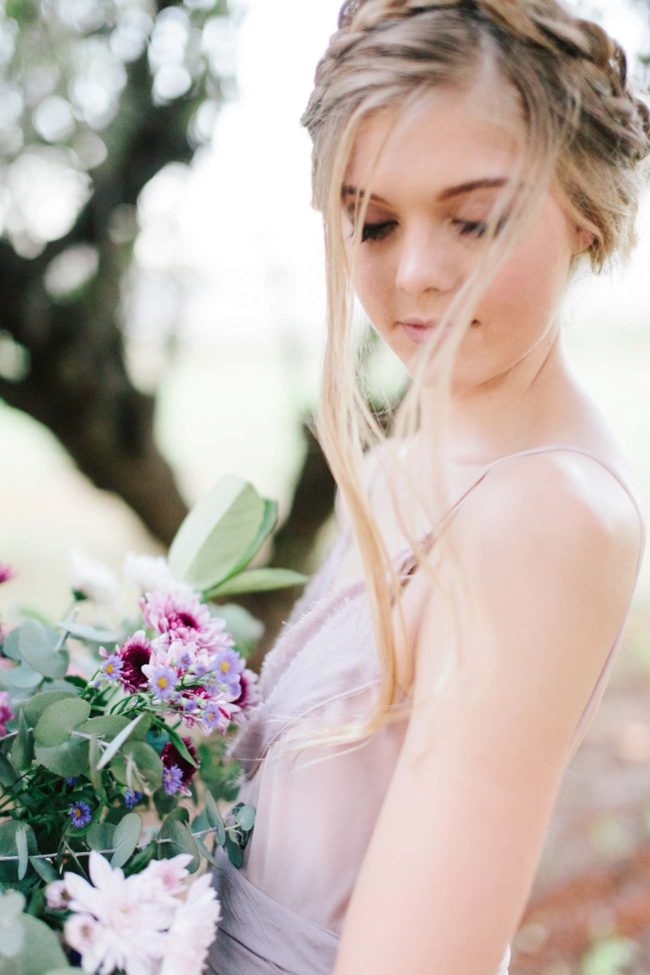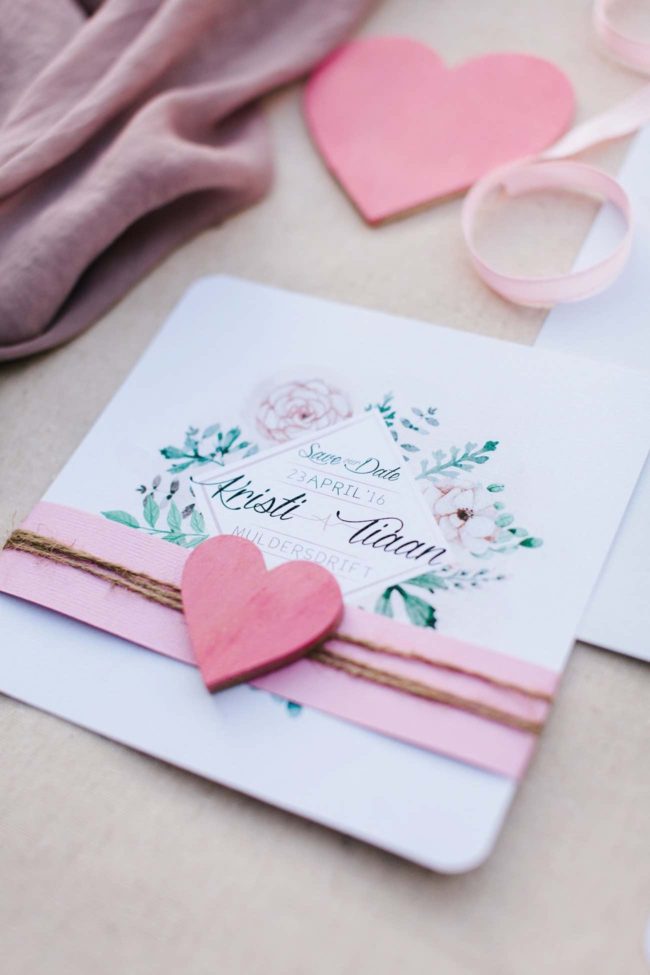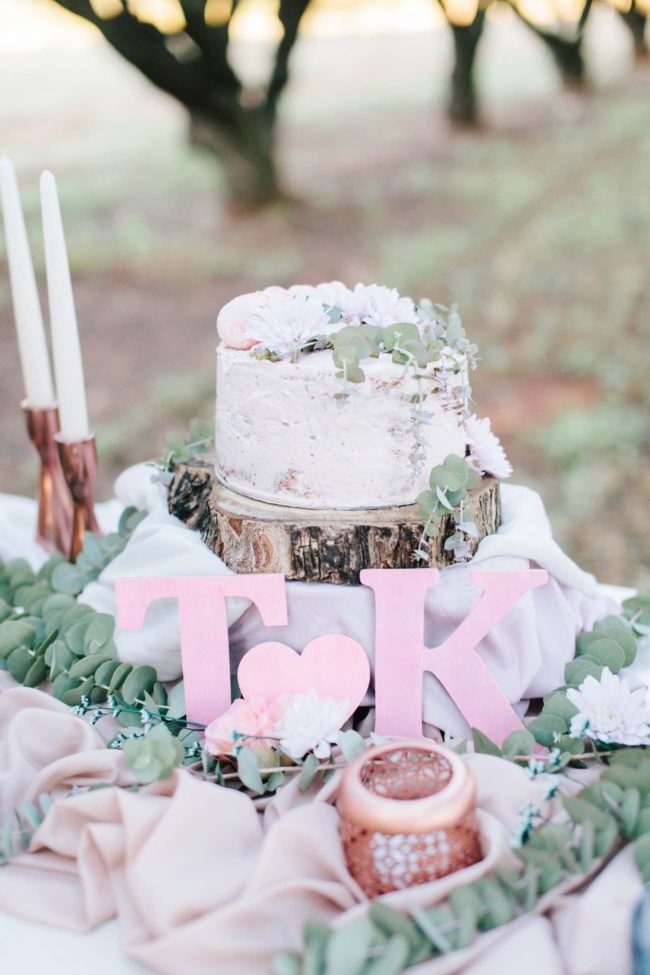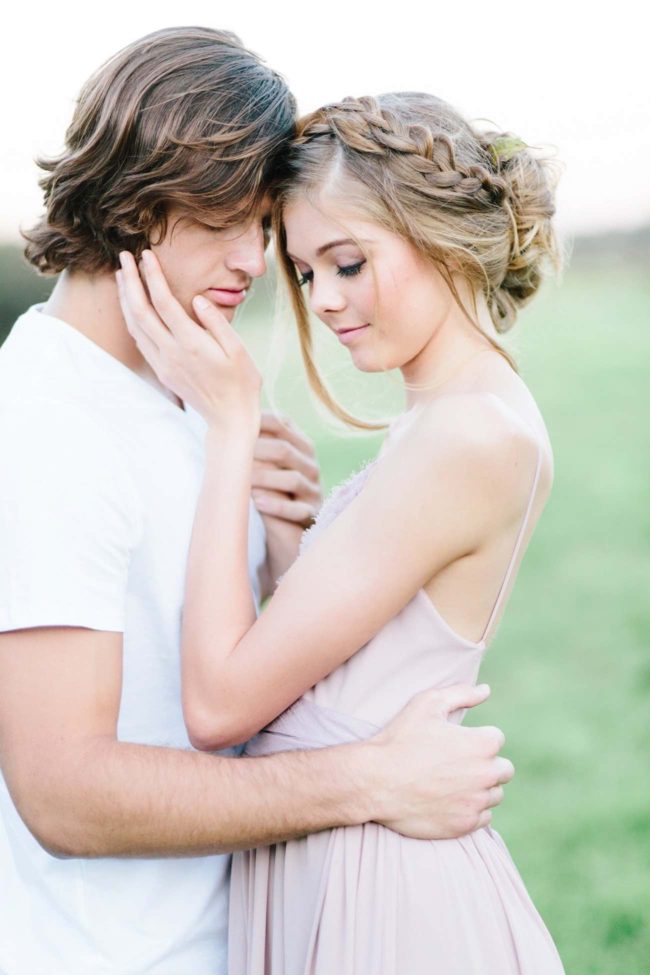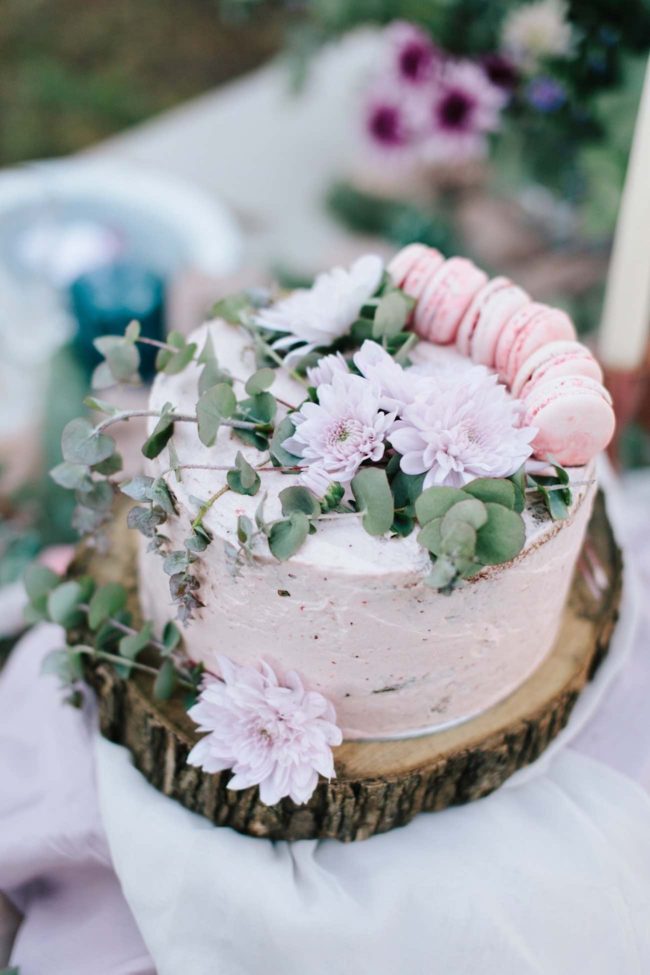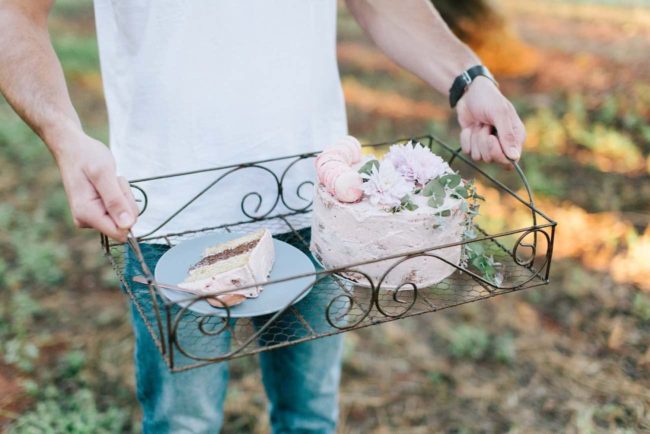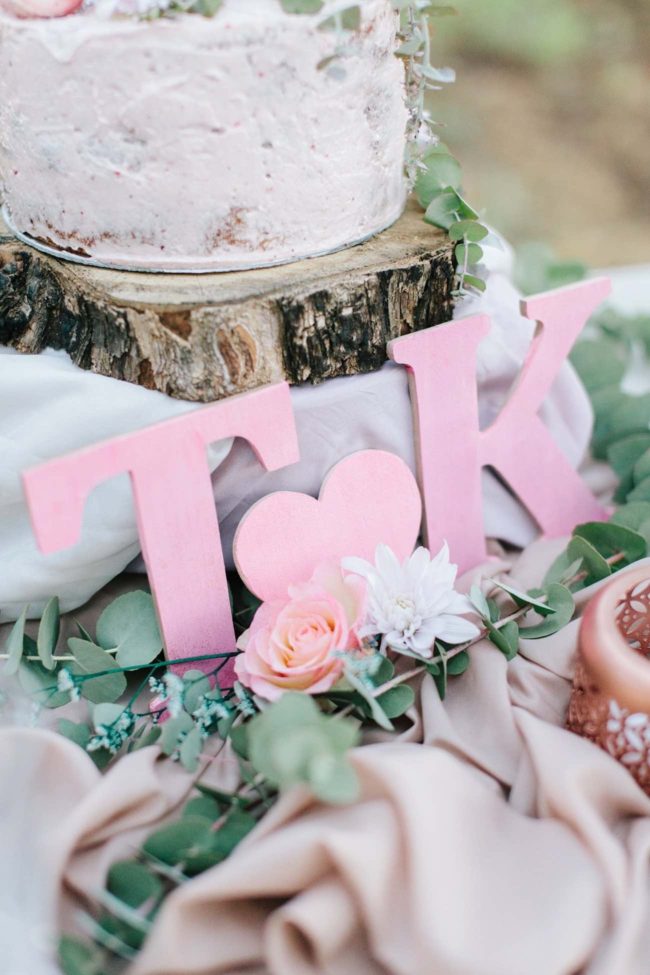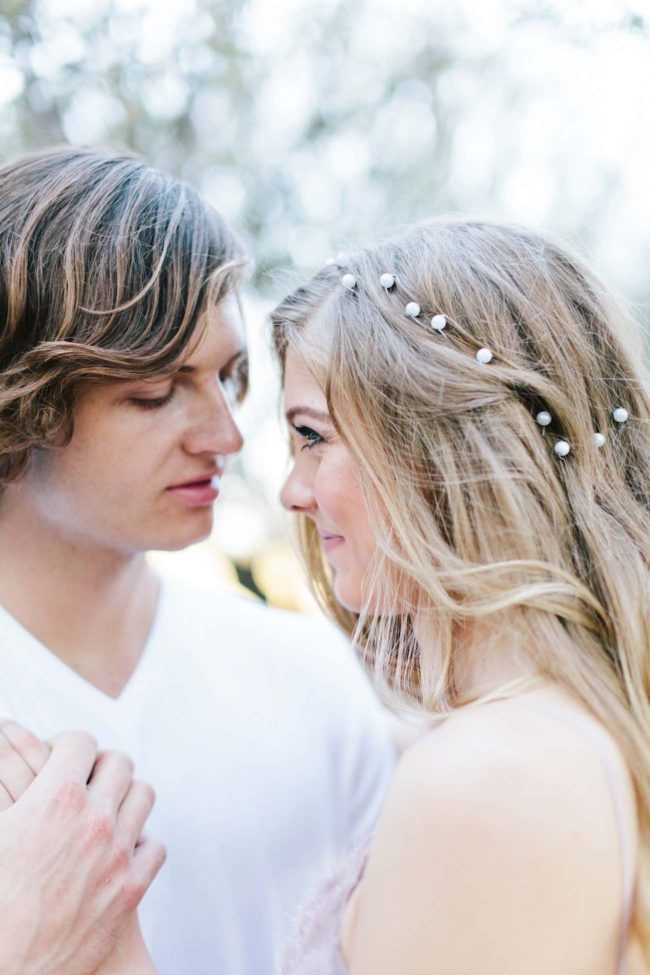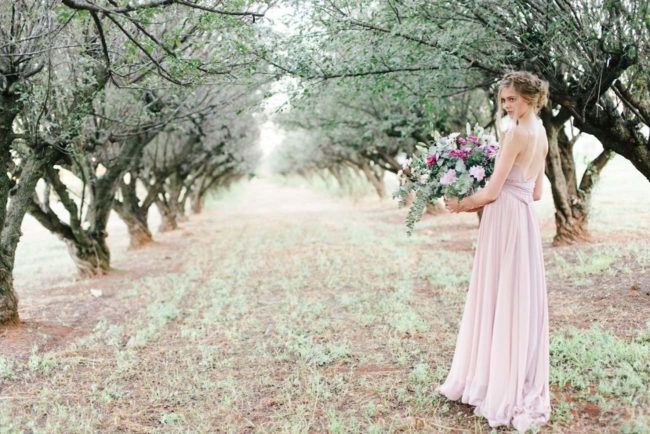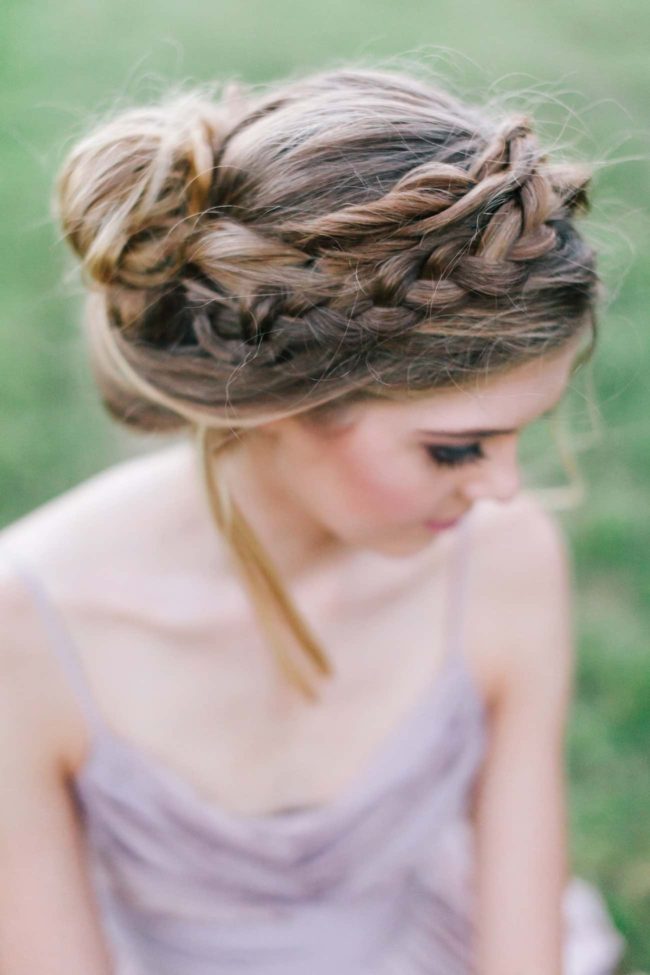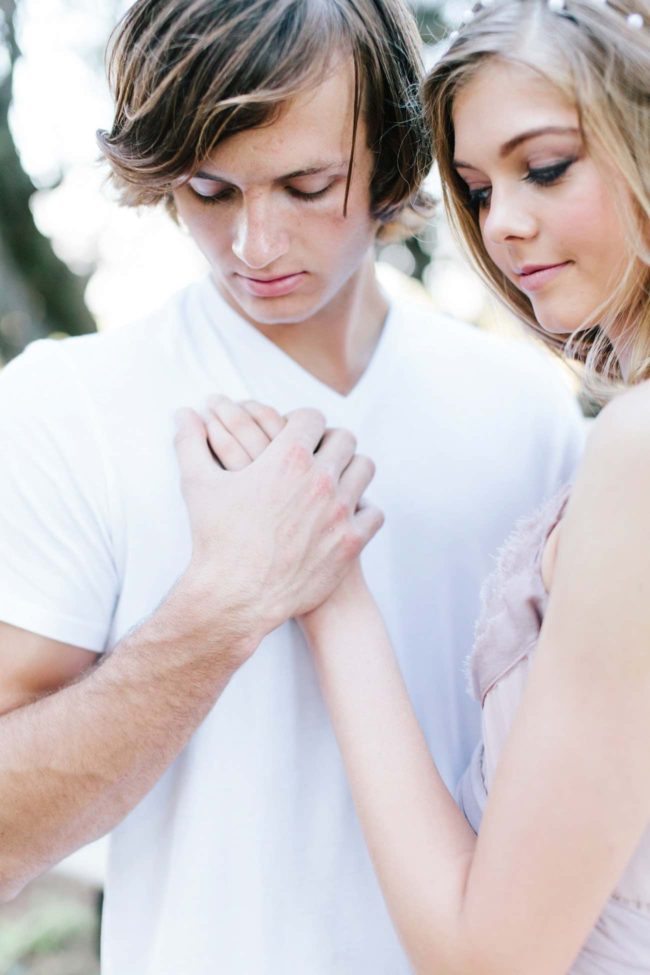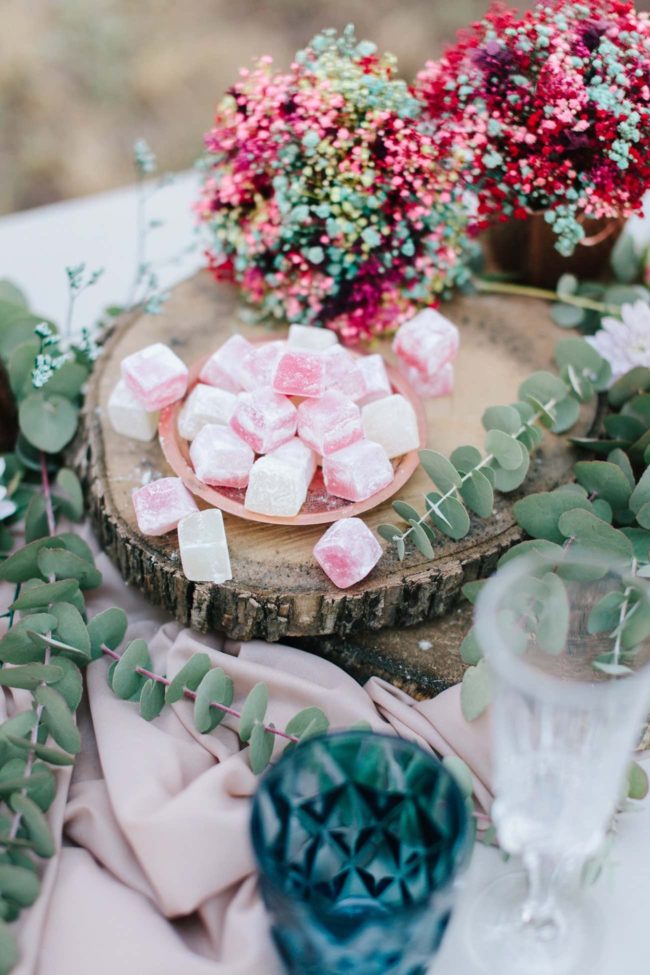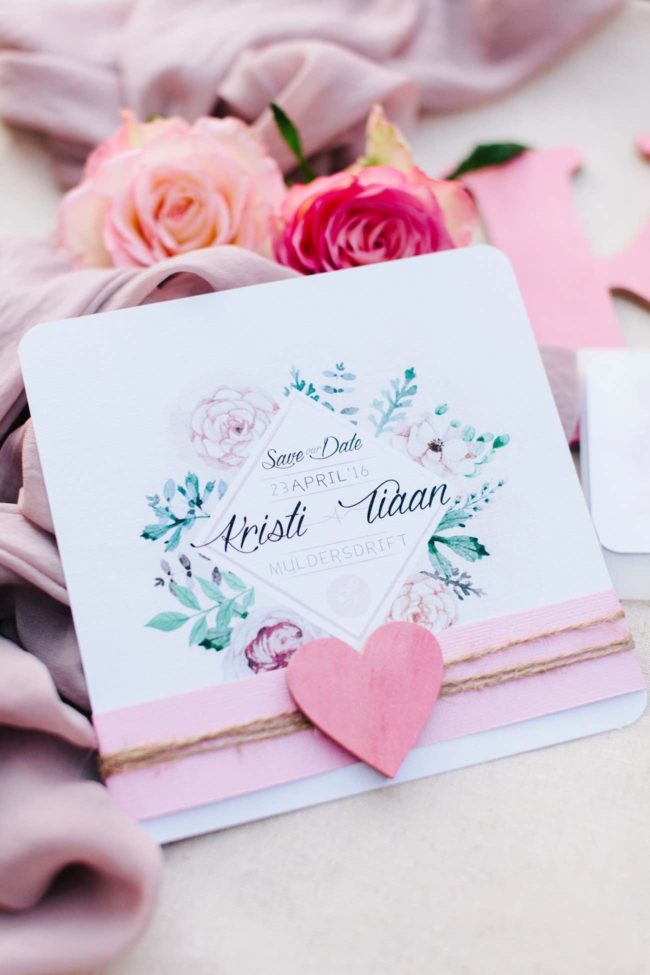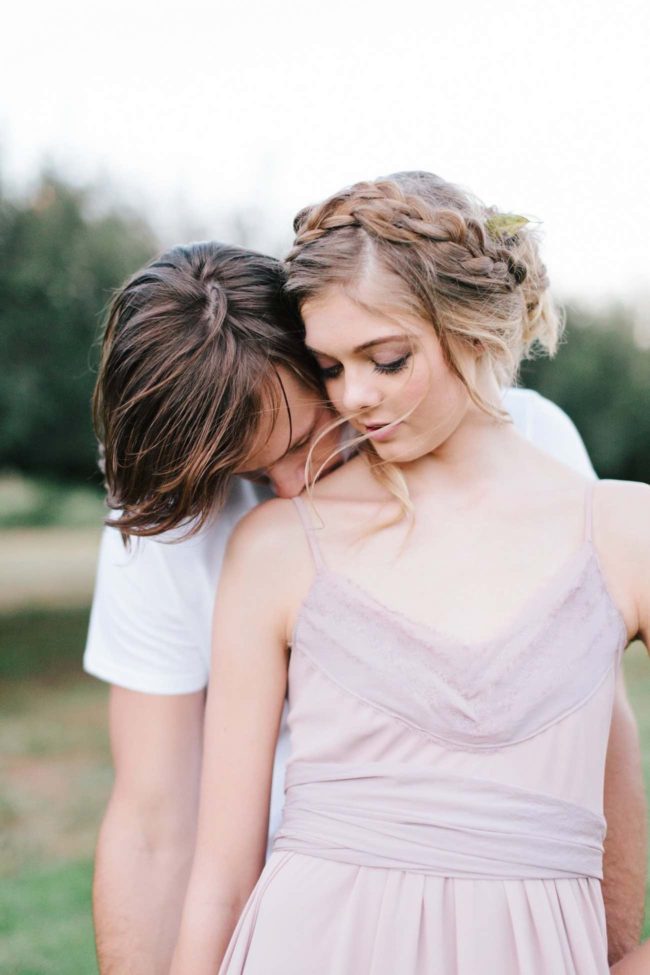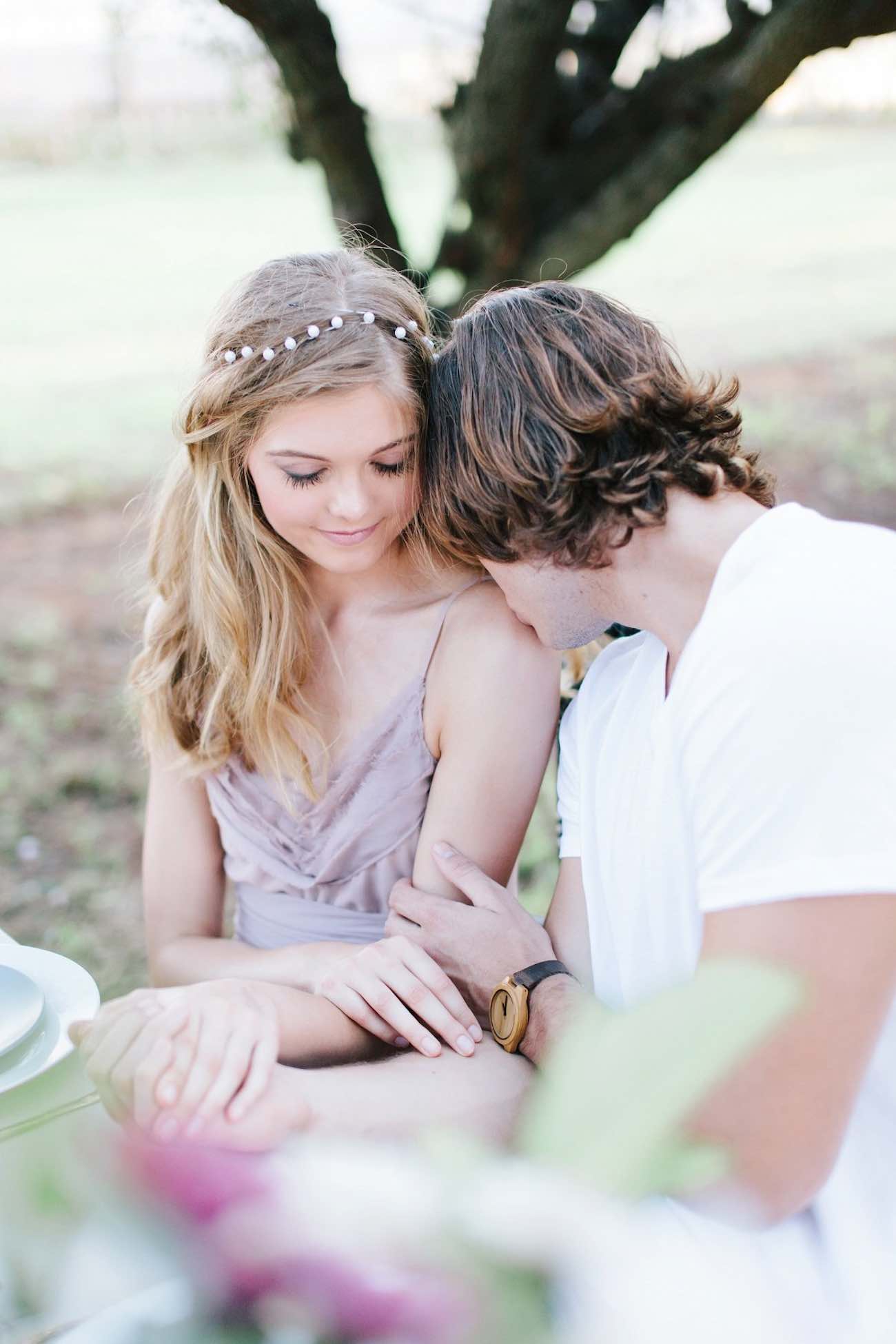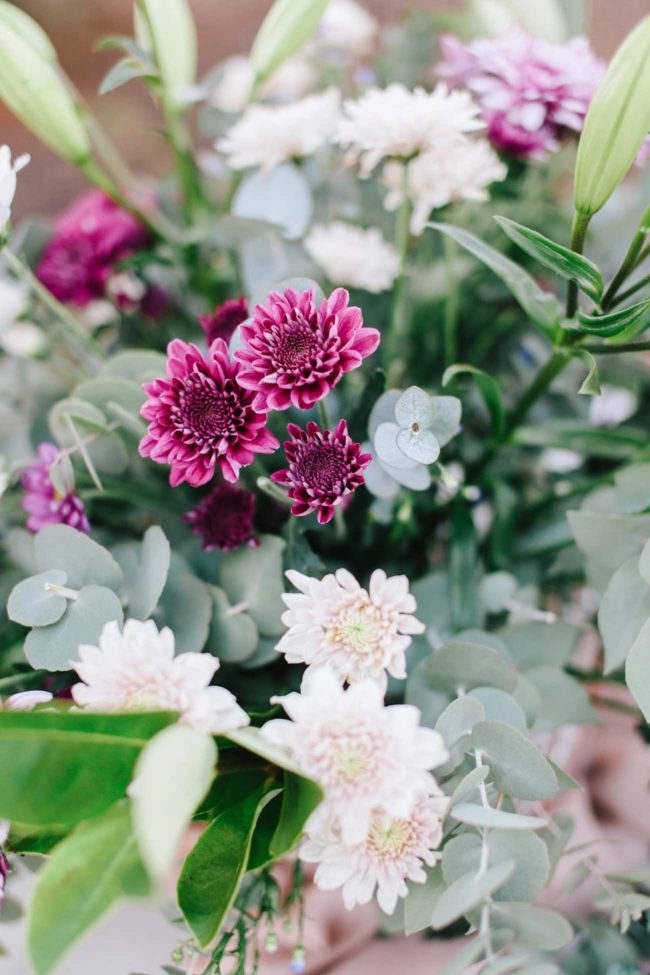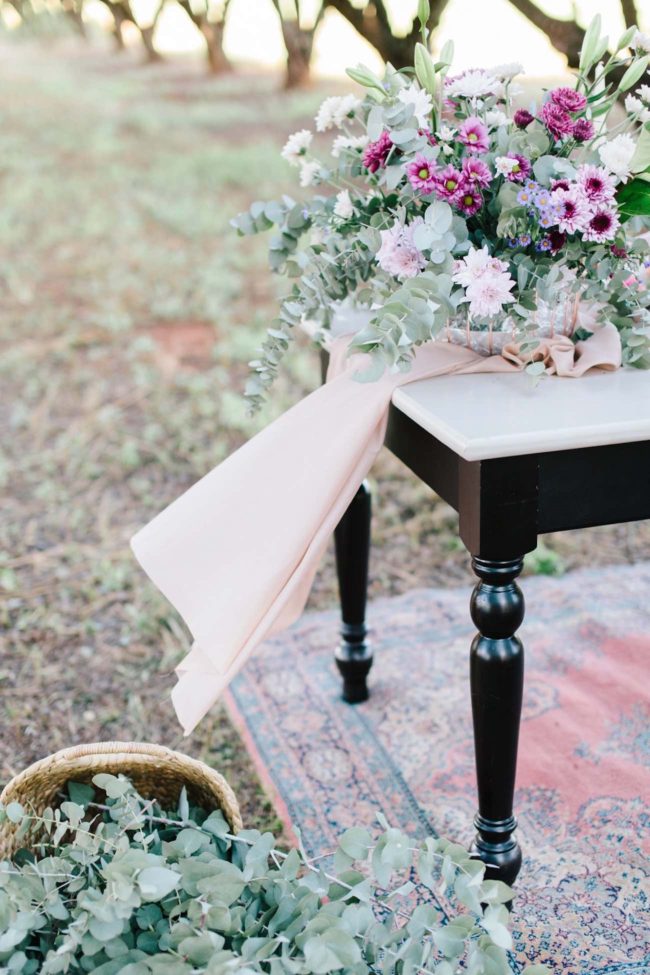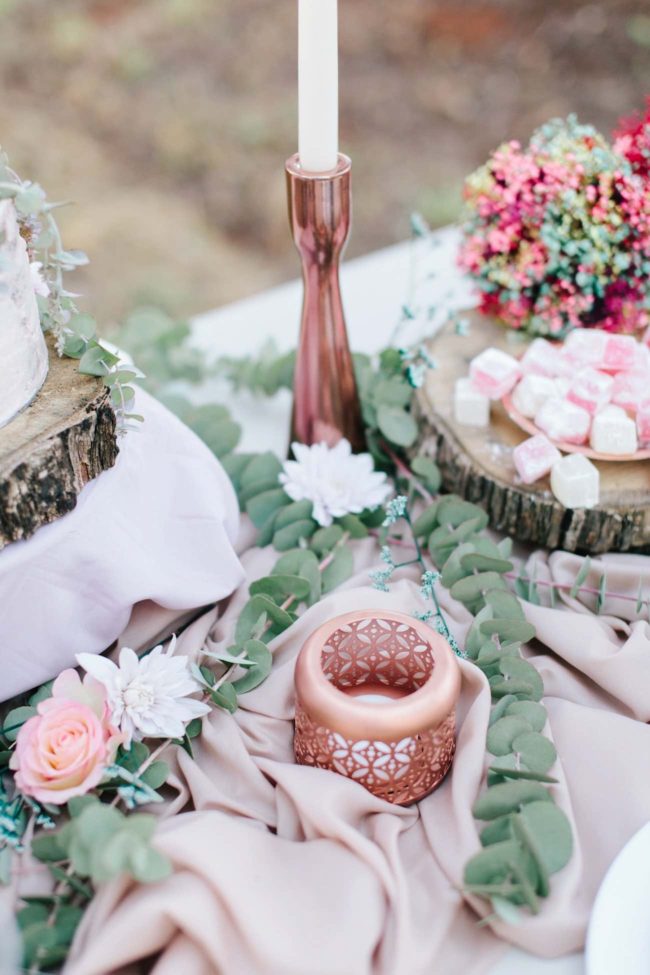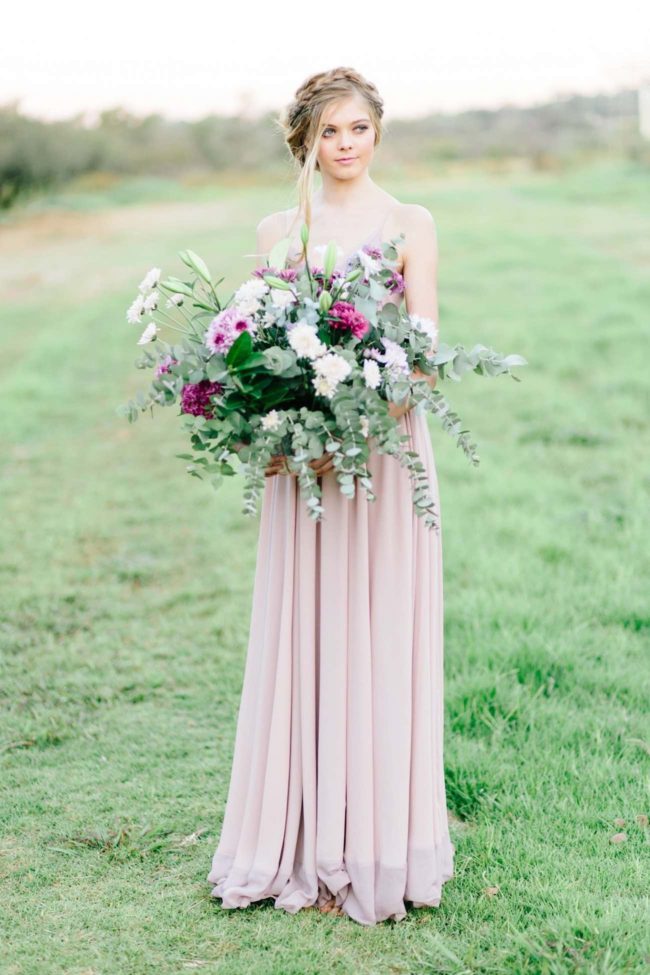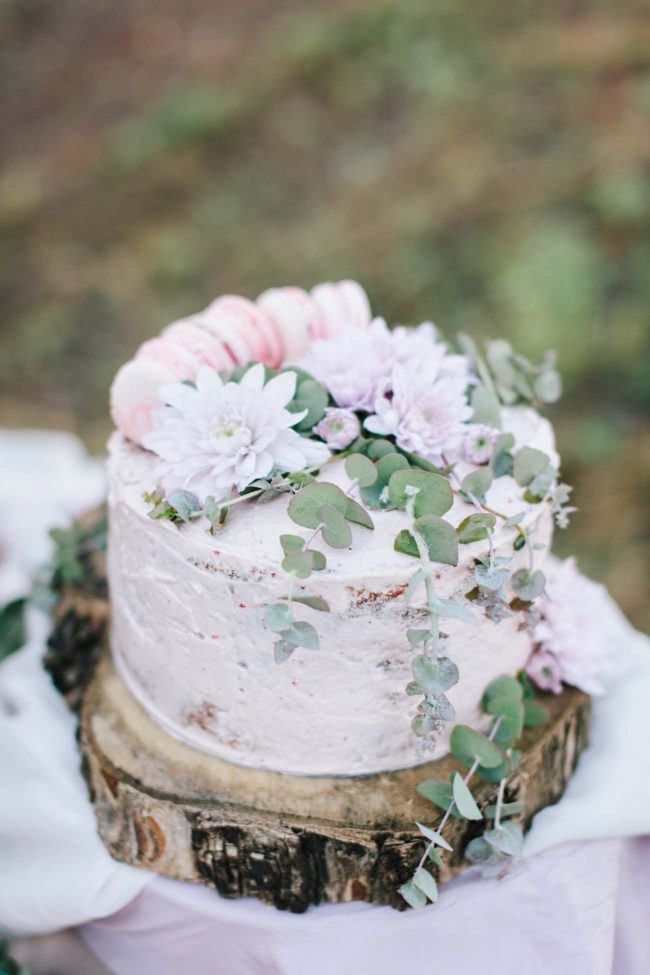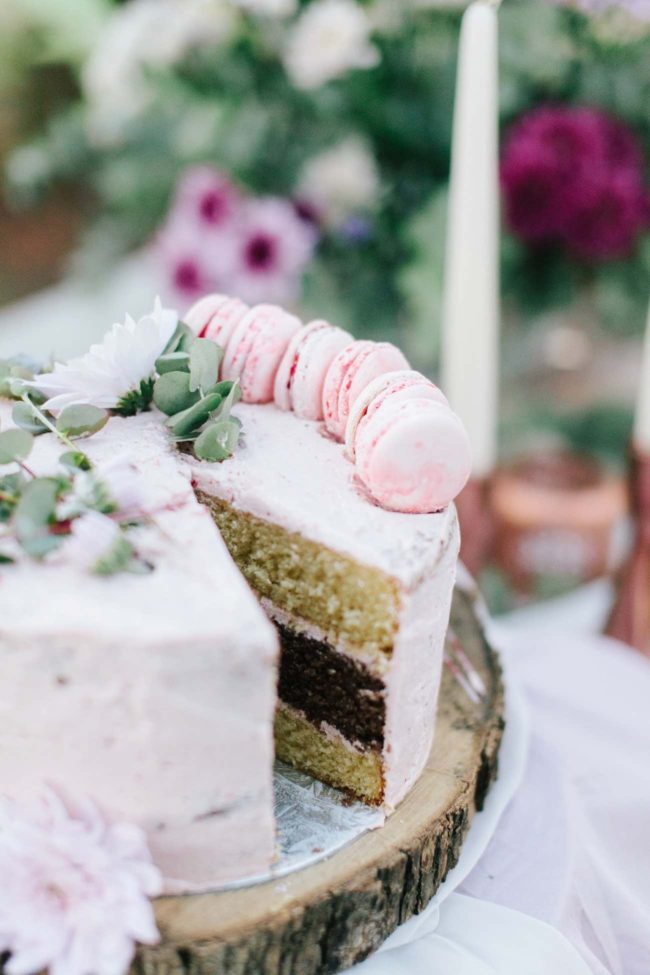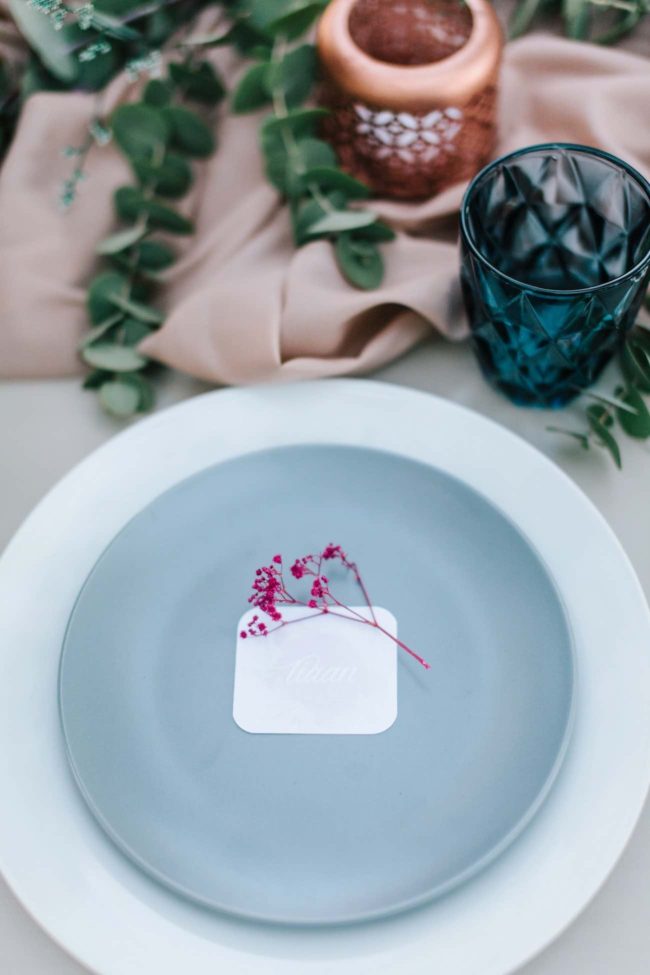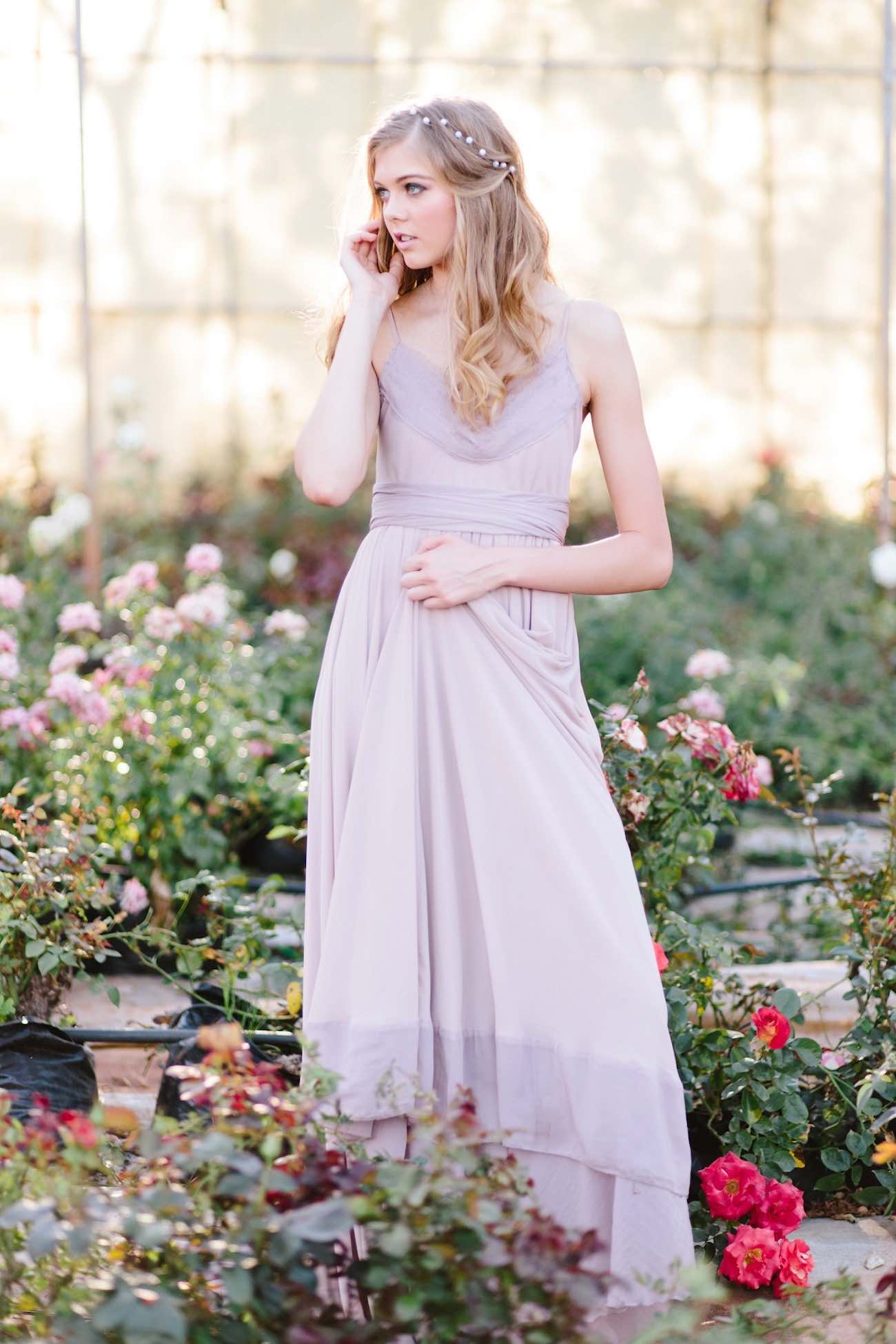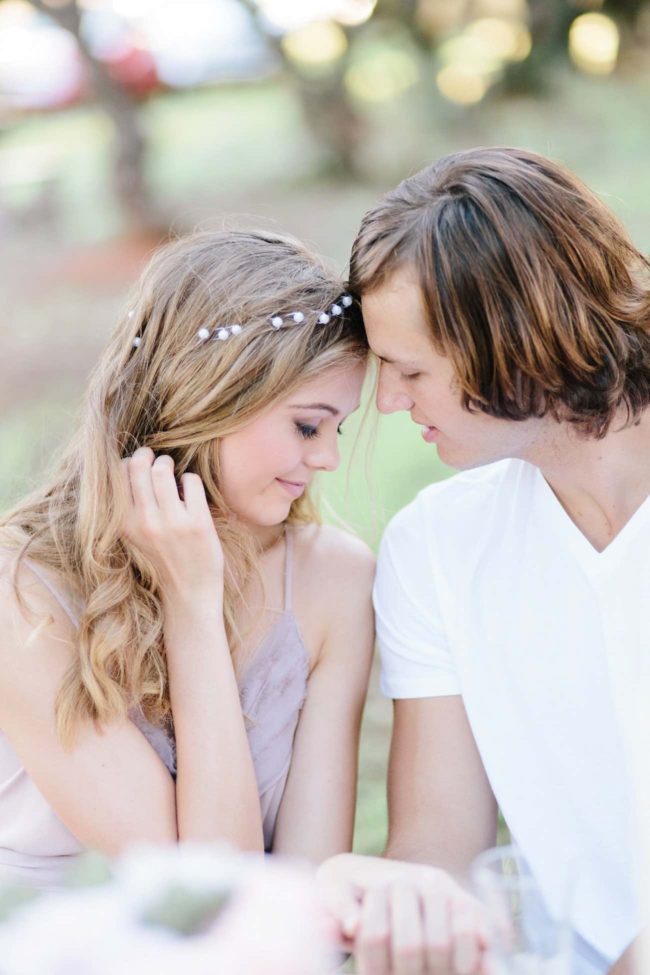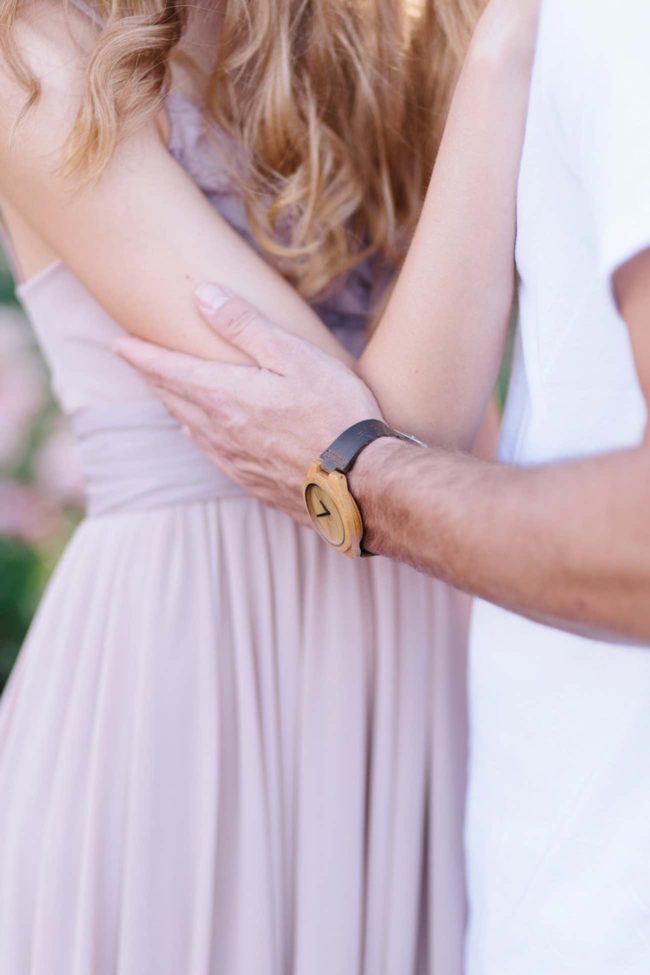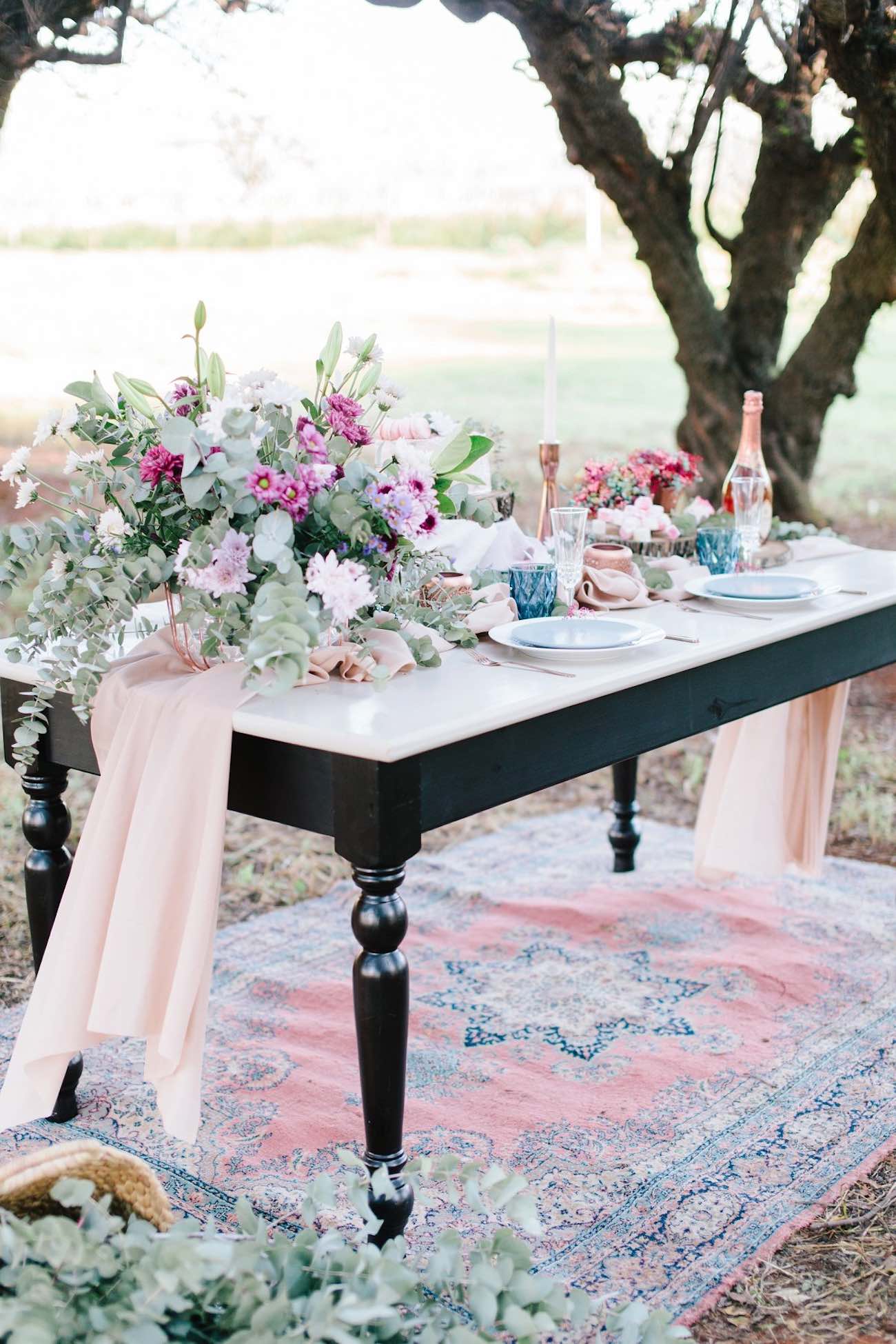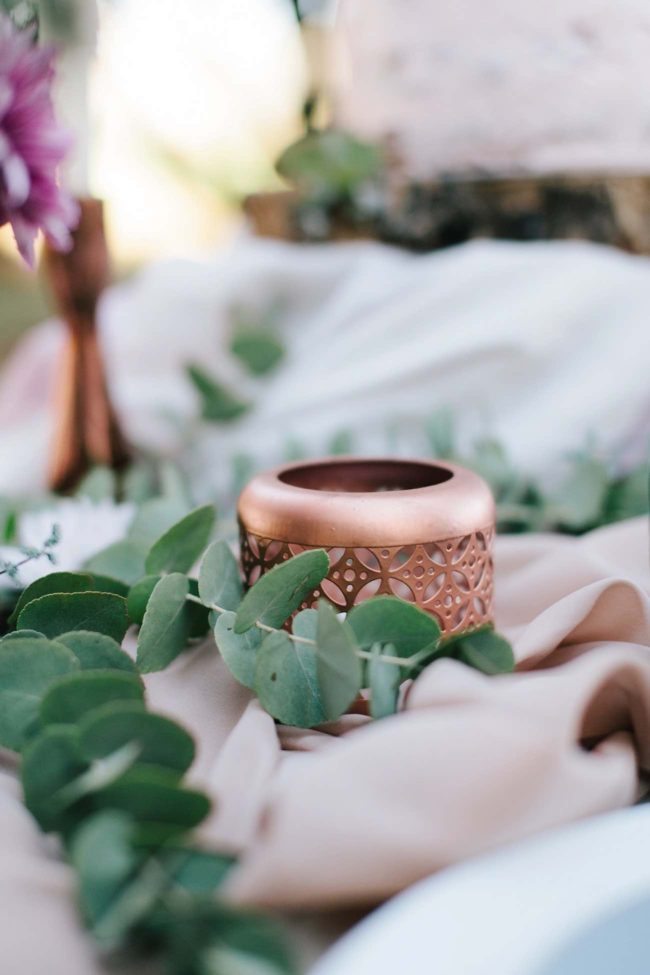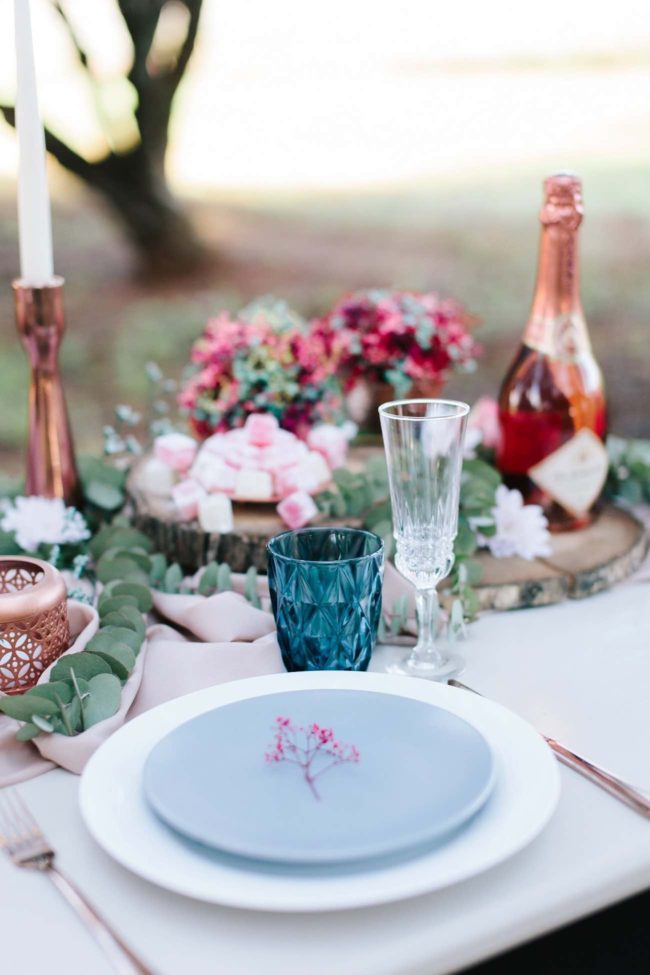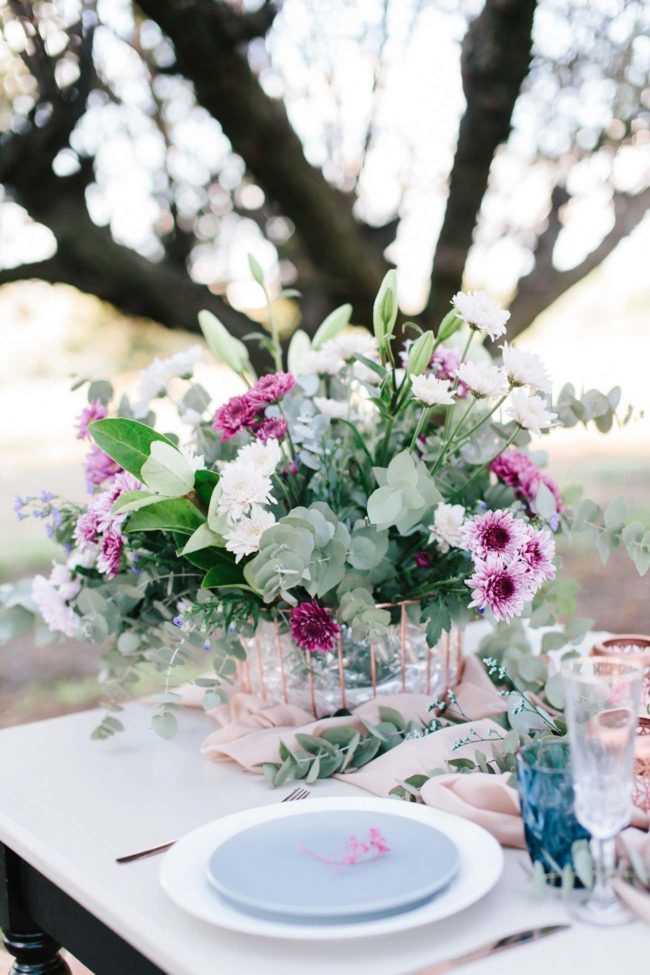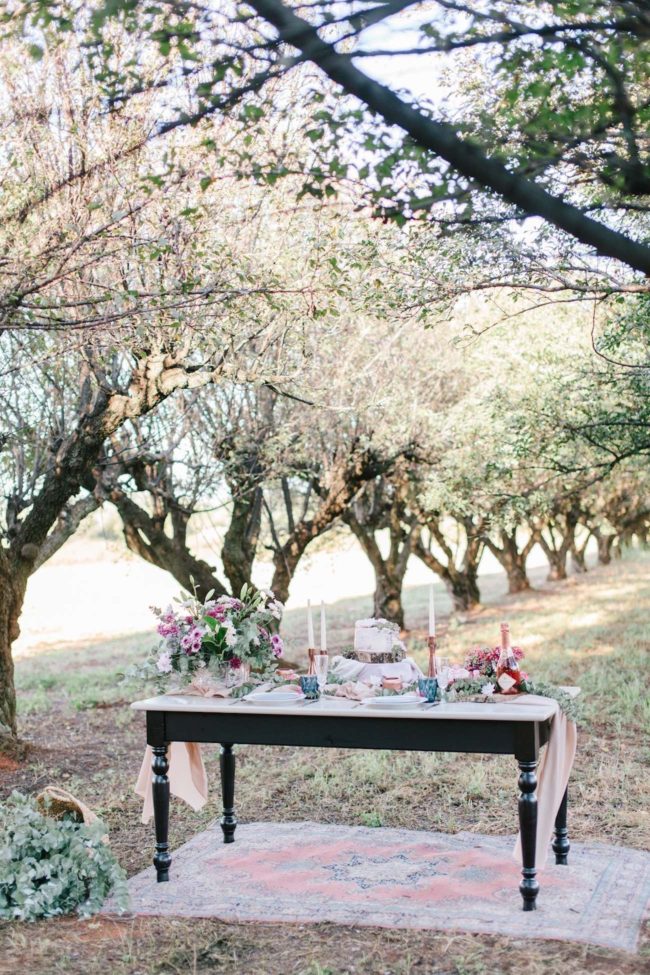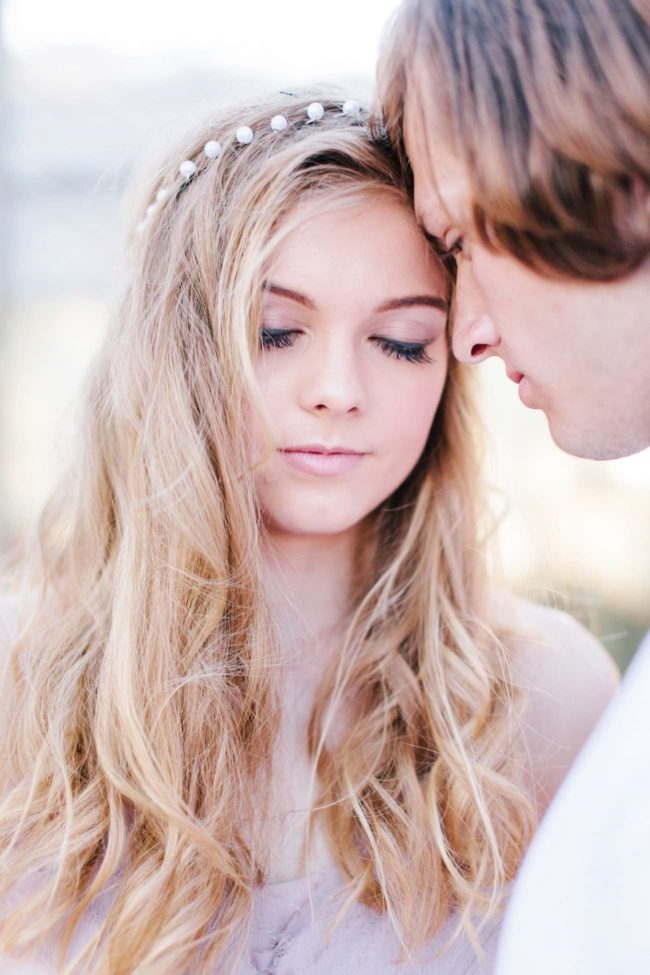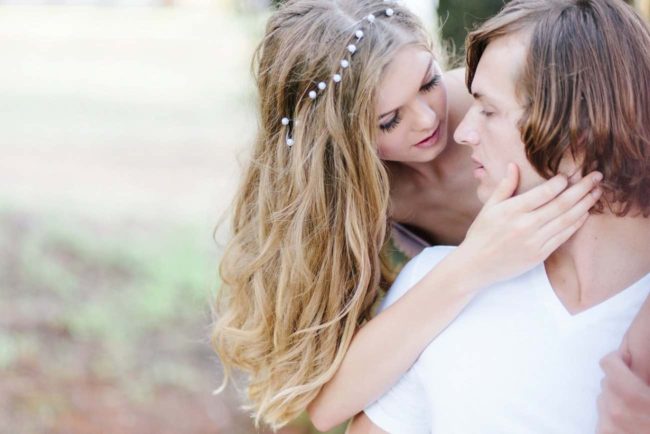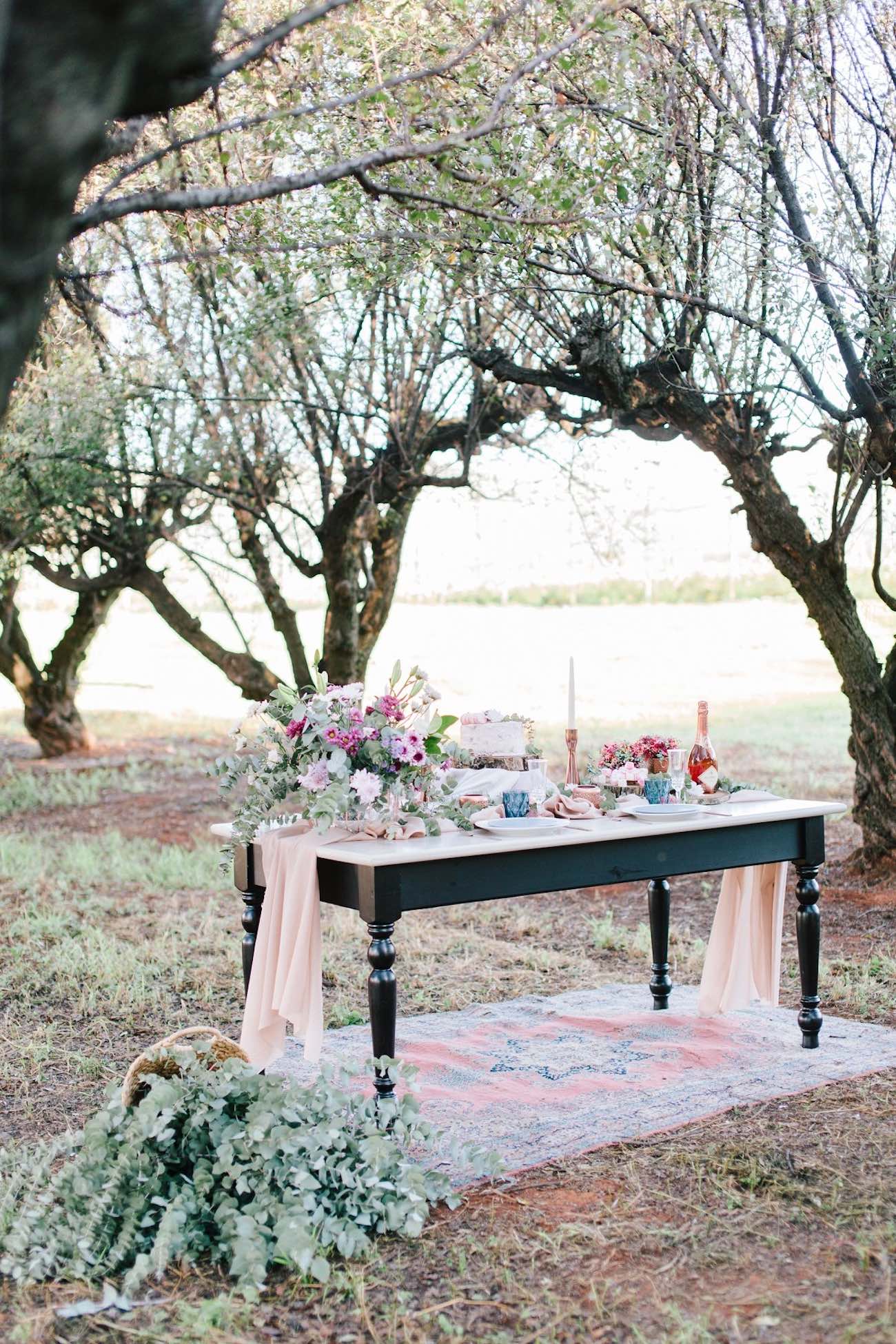 Wedding Supplier Contacts: