A Summer's Delight ♥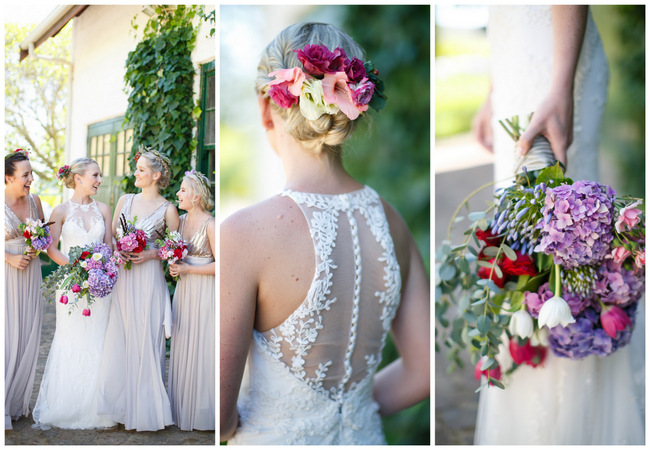 Cornis and Carike were married at the gorgeous Natte Valleij, Stellenbosch in Cape Town, South Africa. Their theme? A Summer's Delight – and what a delight their special day was! There wedding was an outdoor celebration styled to perfection by sought after stylist, AnnaH, with delightful blooms from Sitting Pretty, all captured by  Adene Photography. The lovely pair wanted their guests to have as much fun as they did in celebrating their love: "I imagined cheerful bright flowers with a touch of sophistication," shares Carike. "It was a midsummer's fête filled with bright summer colours –  pink, soft pink, purple and white."
Advertisement:


"There is truth in the saying that one's wedding day is the best day of one's life! I remember thinking to myself: How lucky am I to wake up with my best friends, marry the love of my life and party with the rest of our loved ones all in one day!? We personalized our wedding by including family members and special friends in the ceremony and reception. As a symbol of treasuring all our loved ones we sat with everyone at one long table. The flowers, stationery and music presented our main theme- summer celebration! AnnaH, my right and left hand, helped me with the styling and sourcing of vendors. As we were living in Pretoria at the time, she played a vital part in our Natte Valleij, Stellenbosch Wedding."
Natte Valleij, Stellenbosch Wedding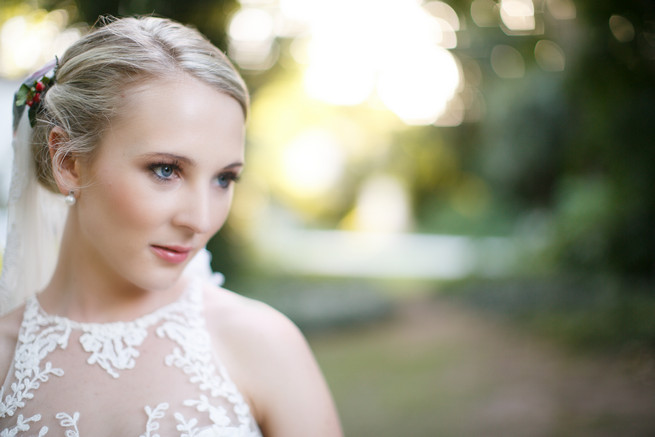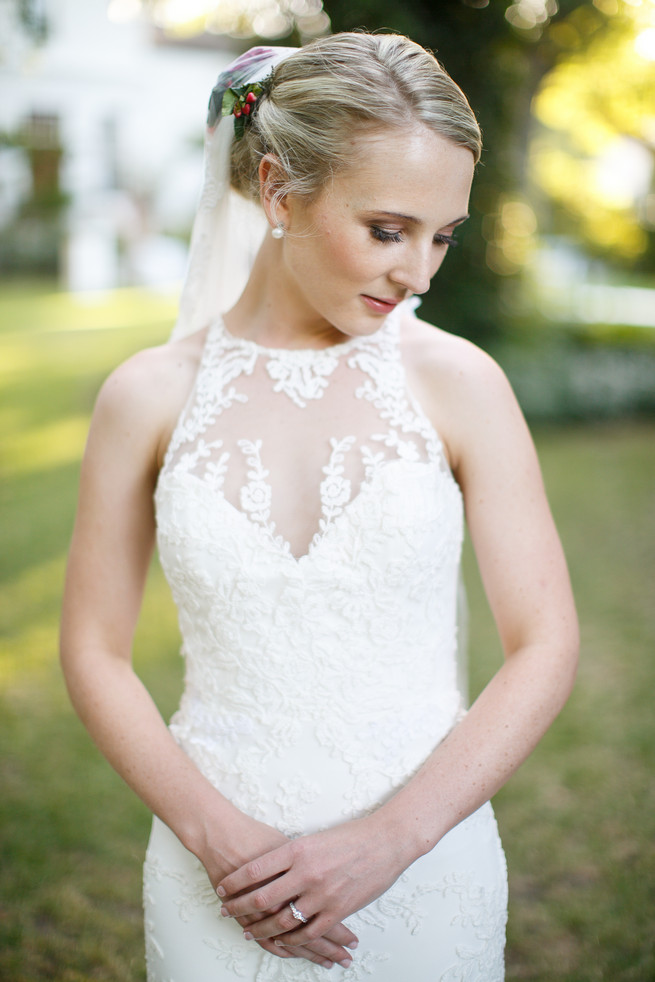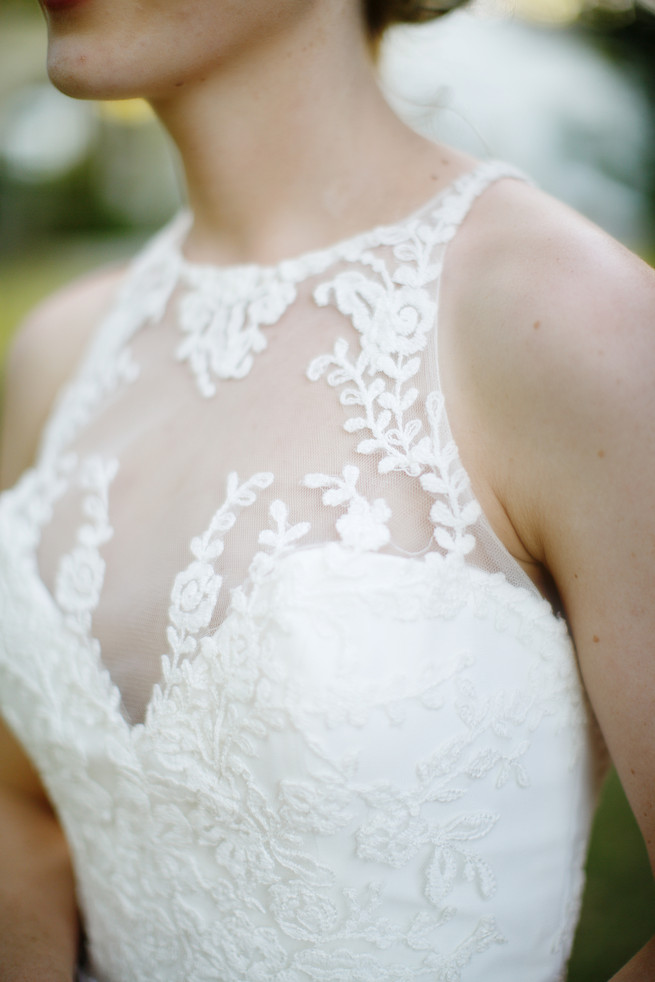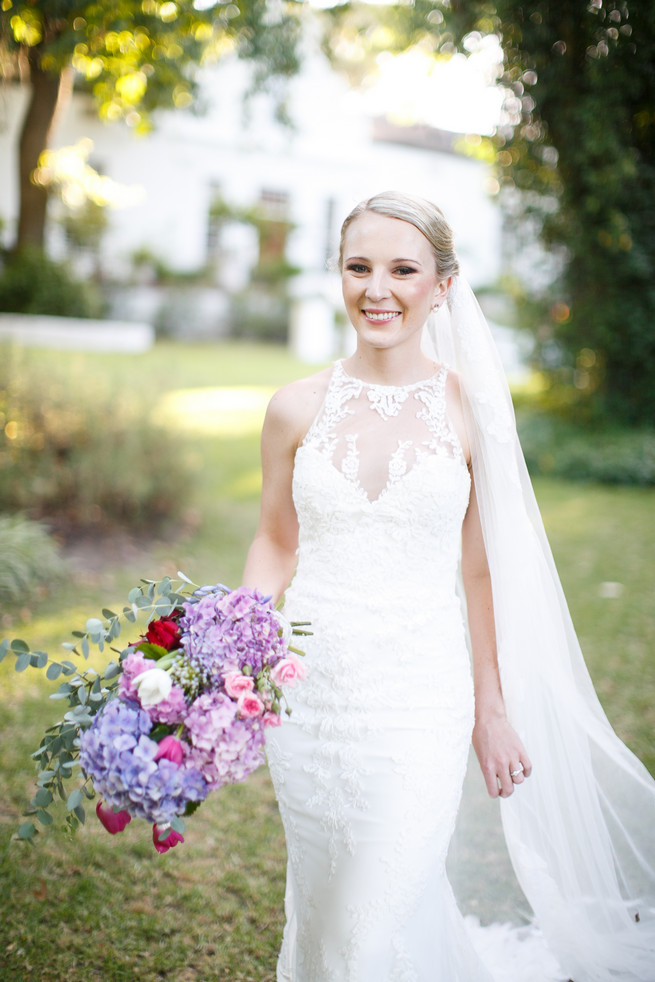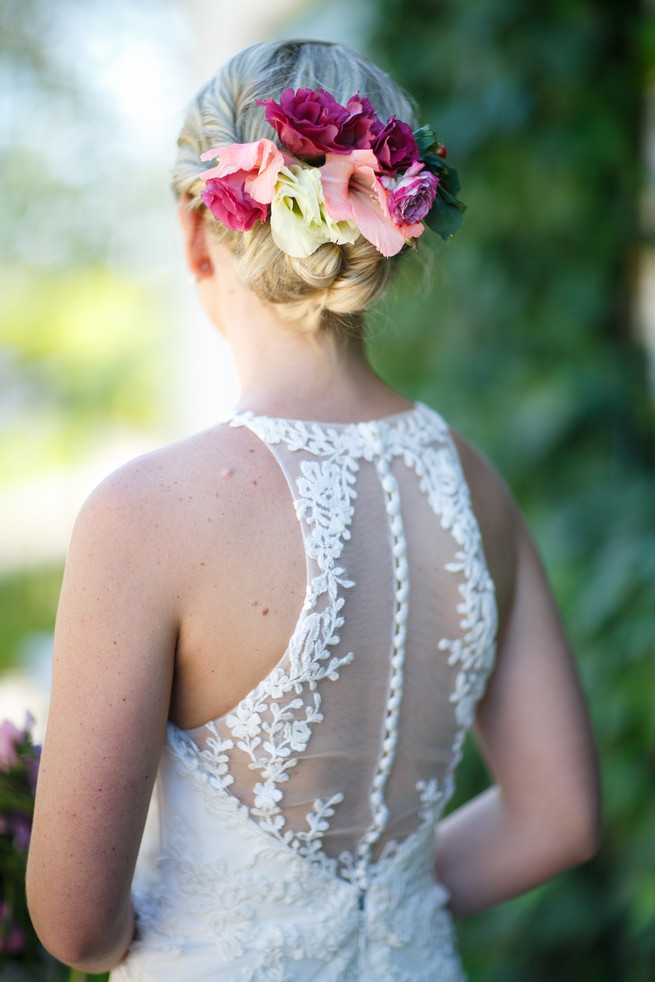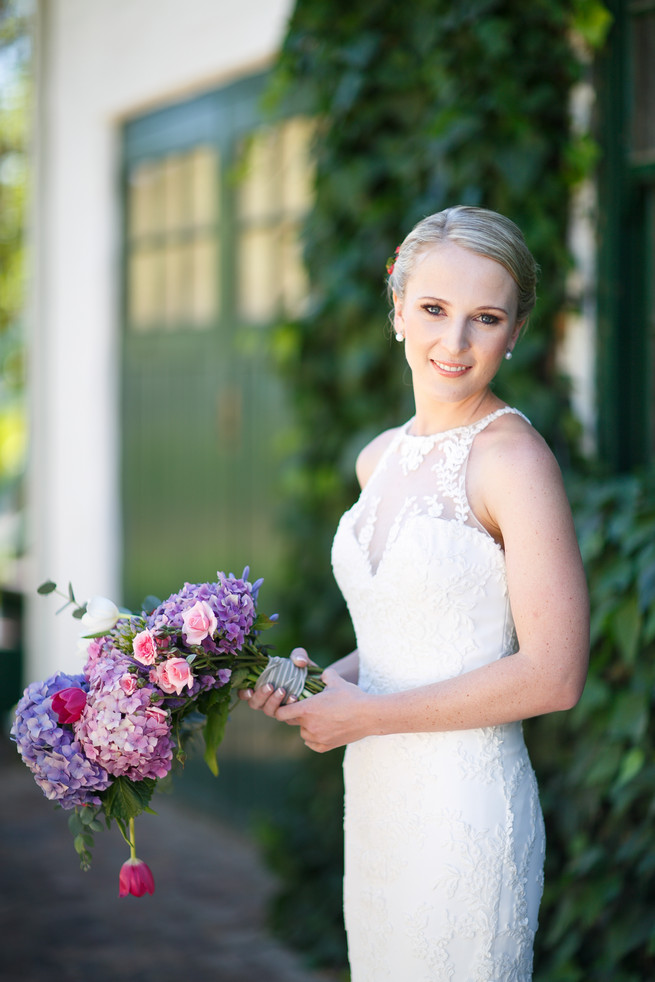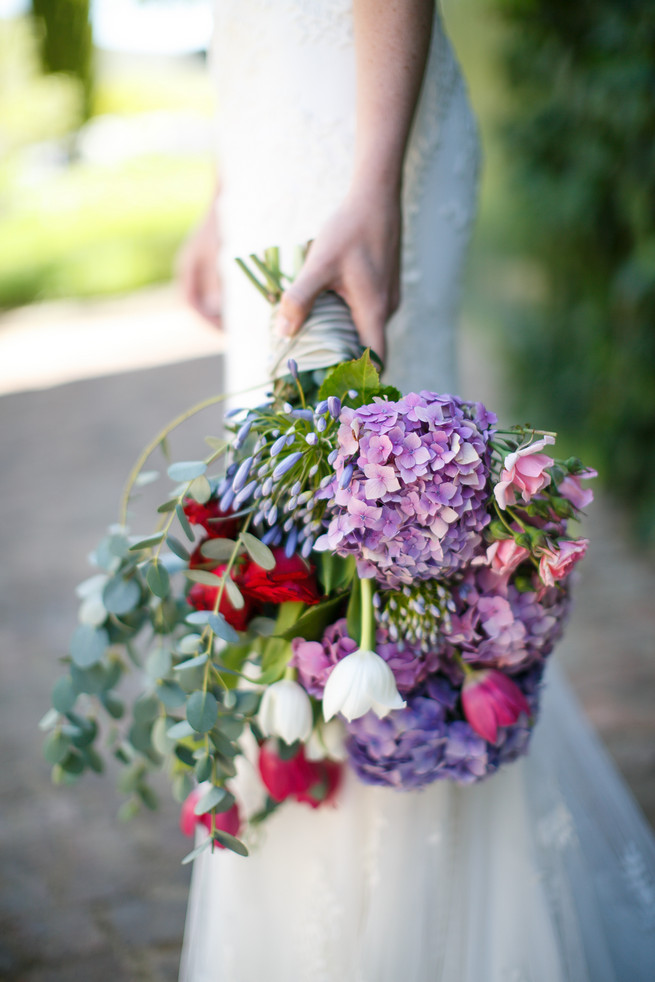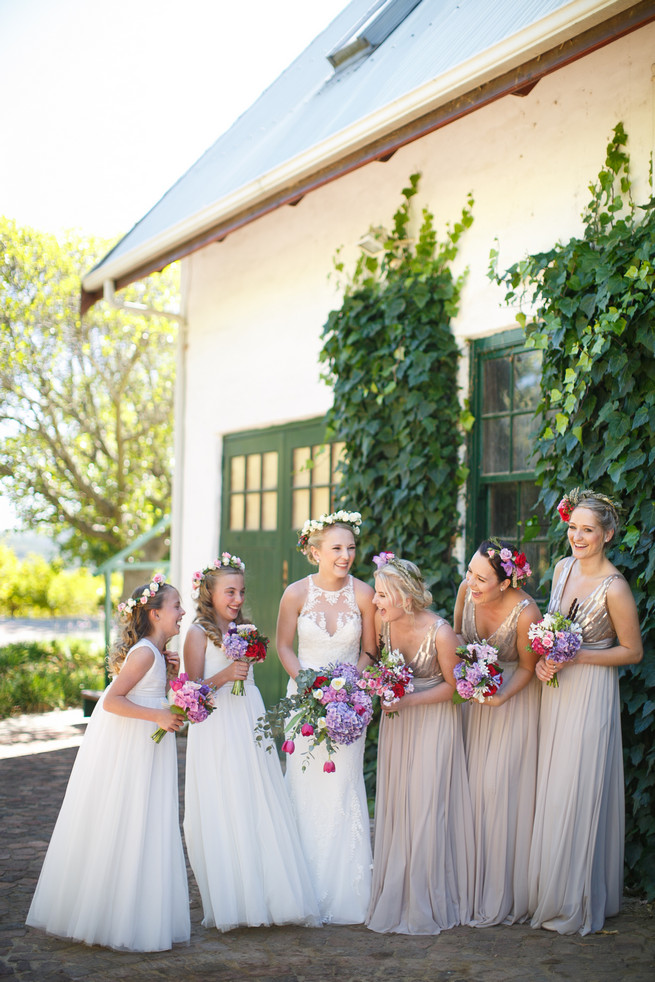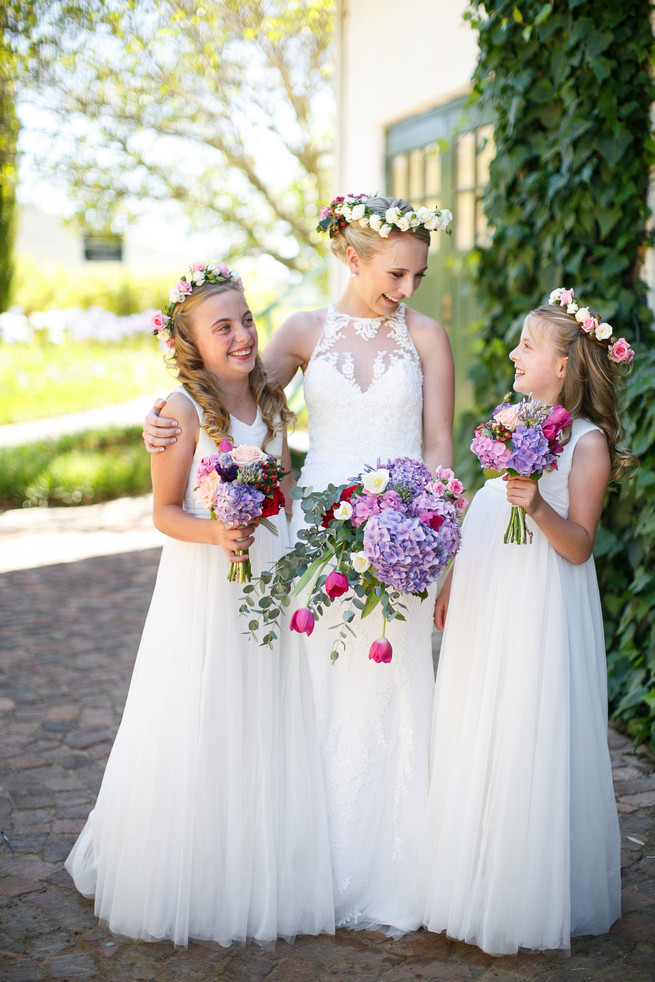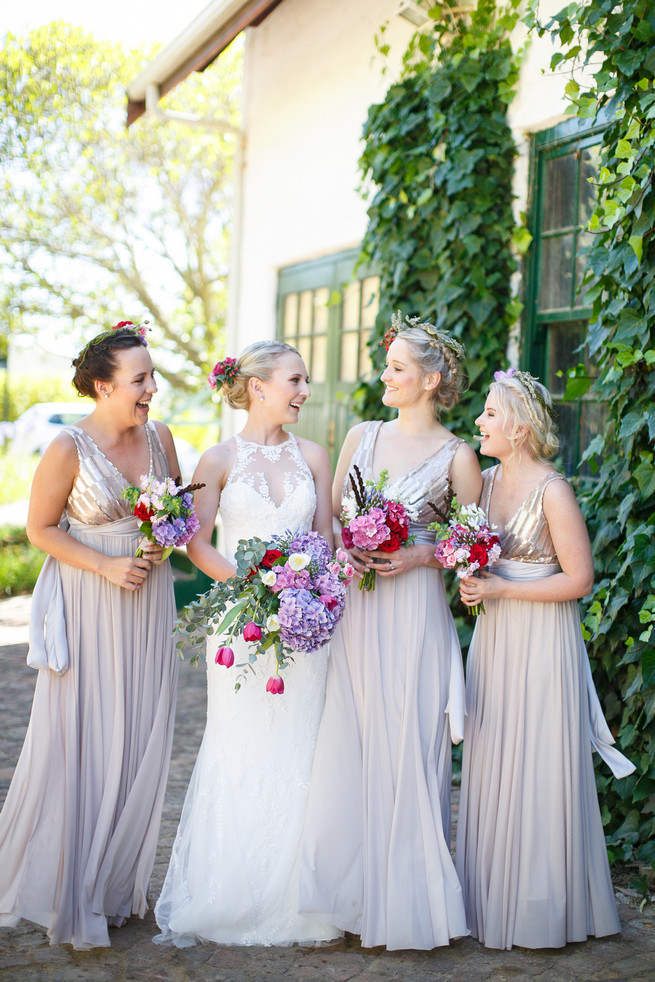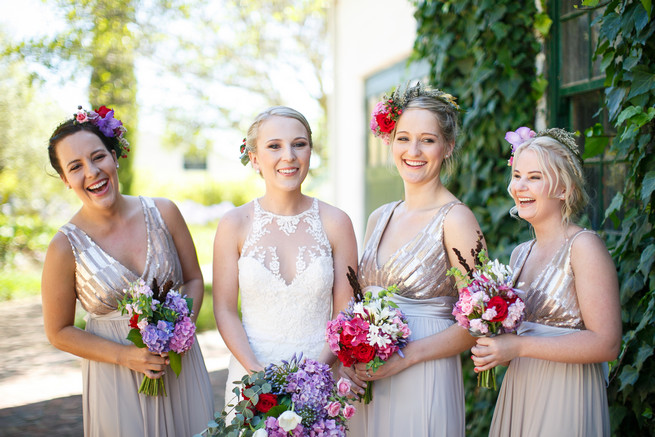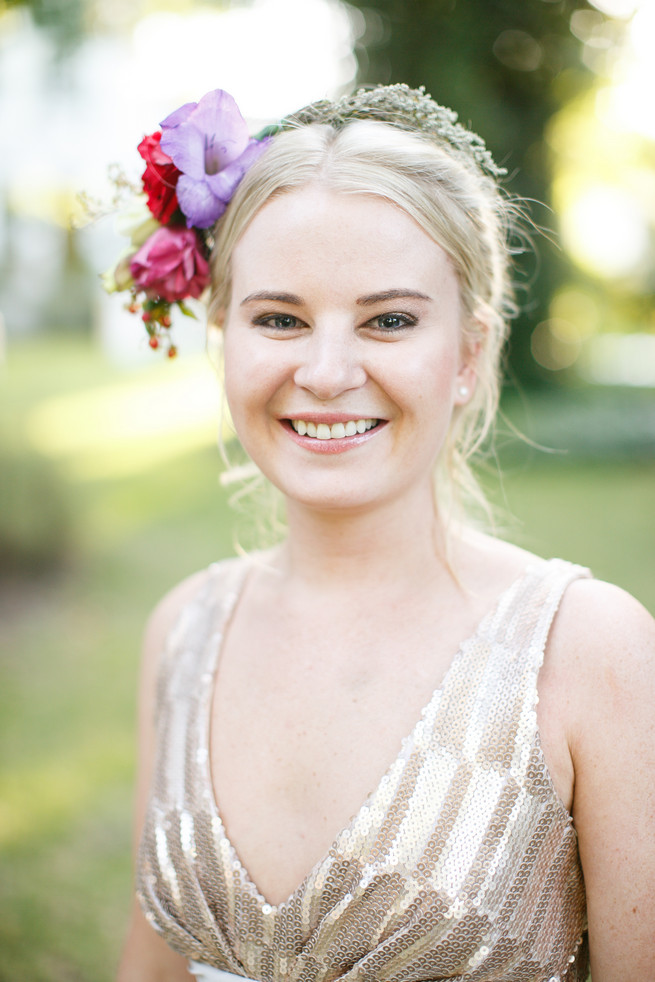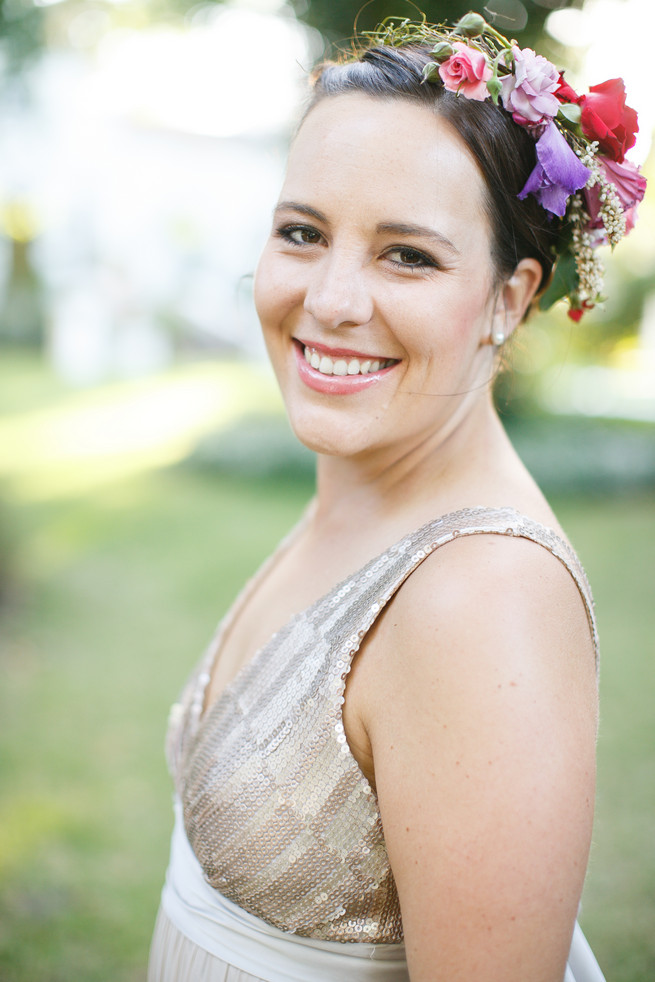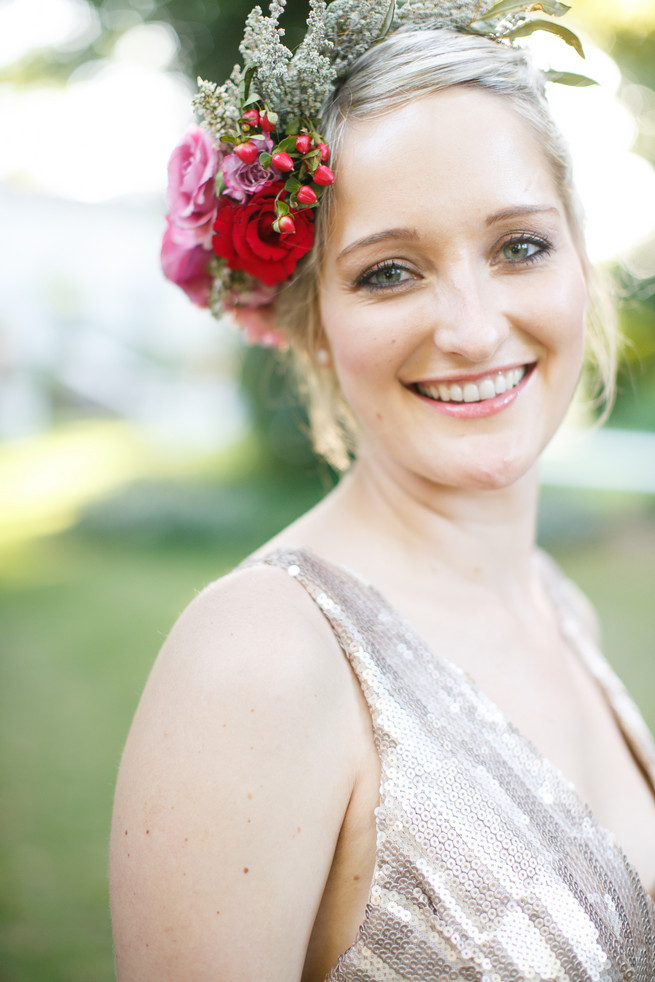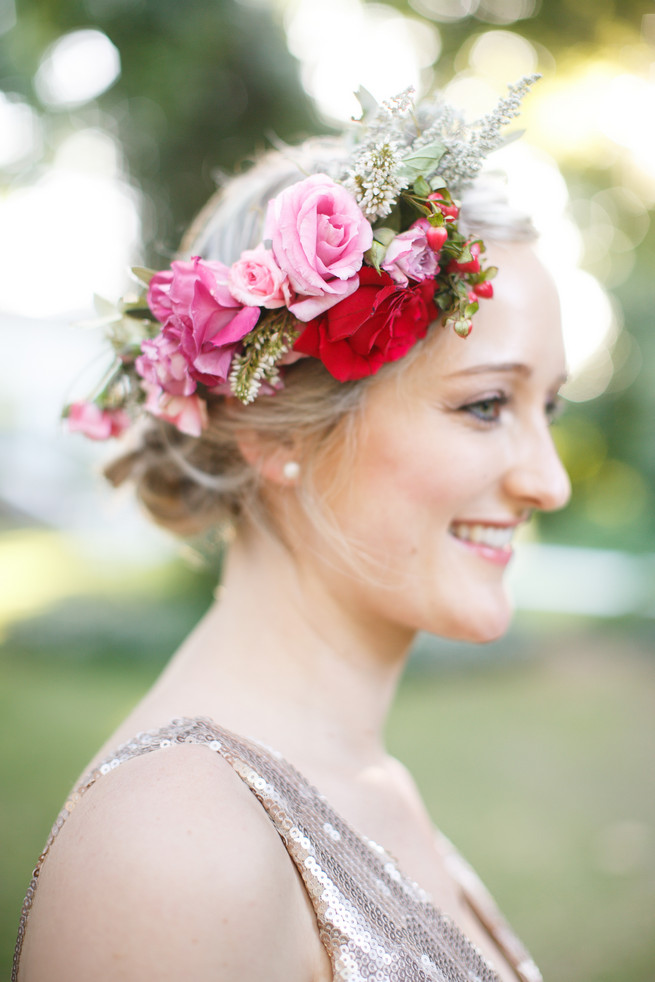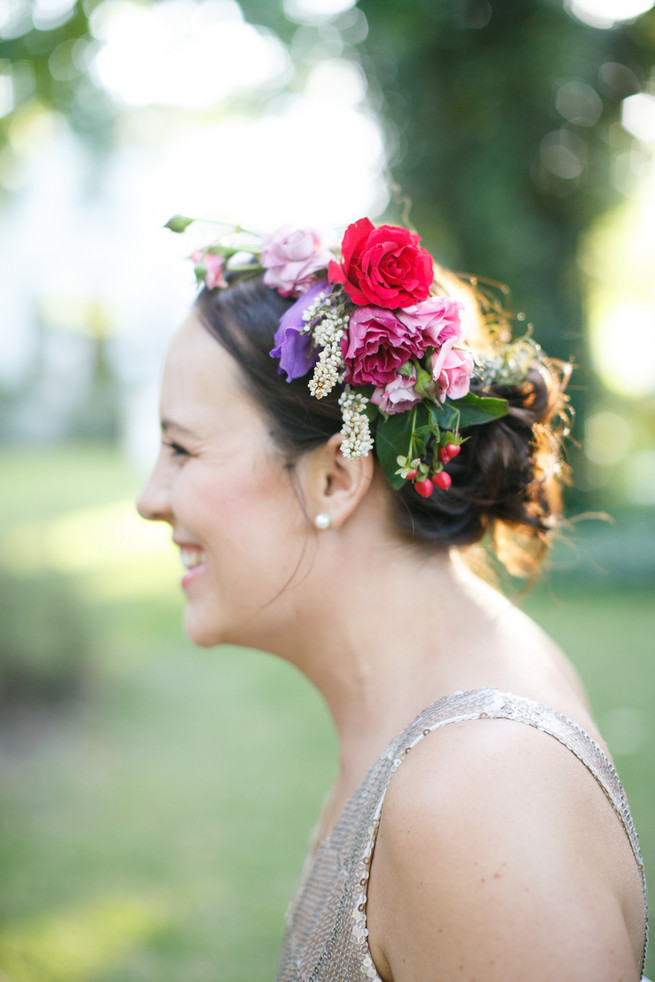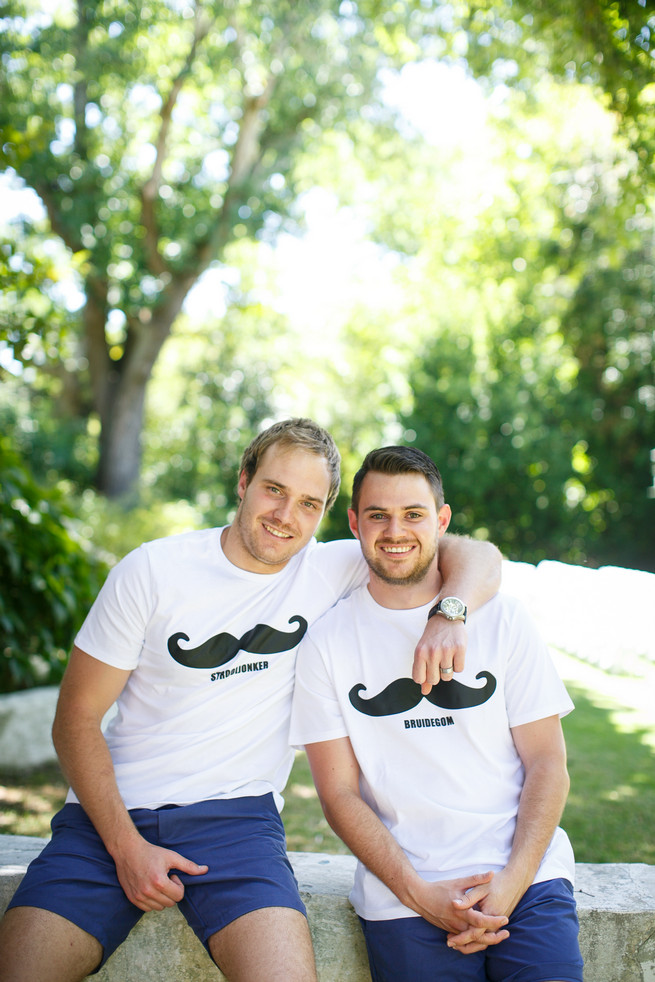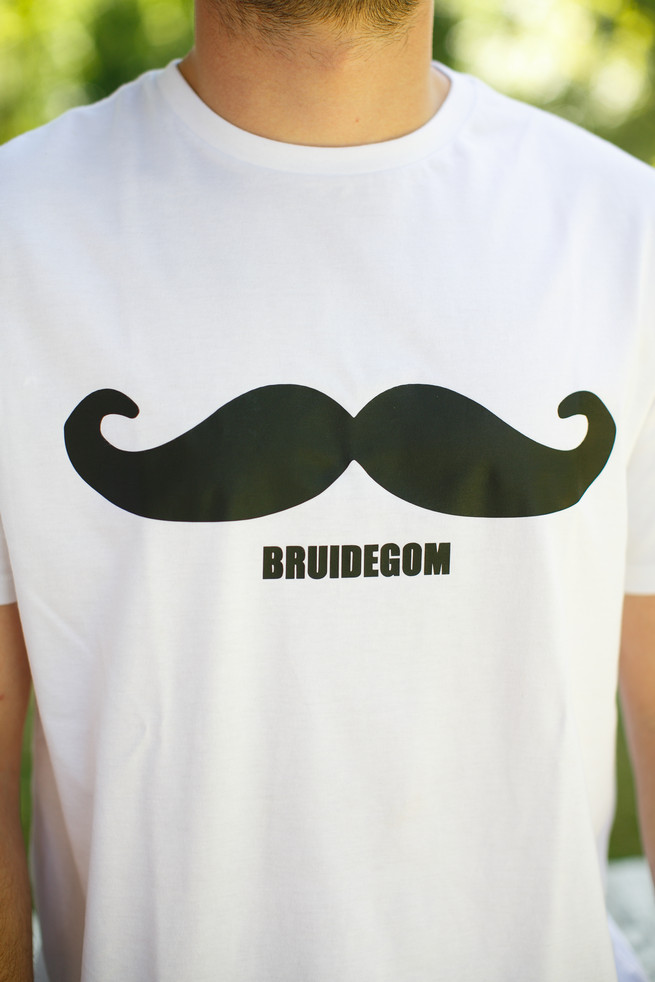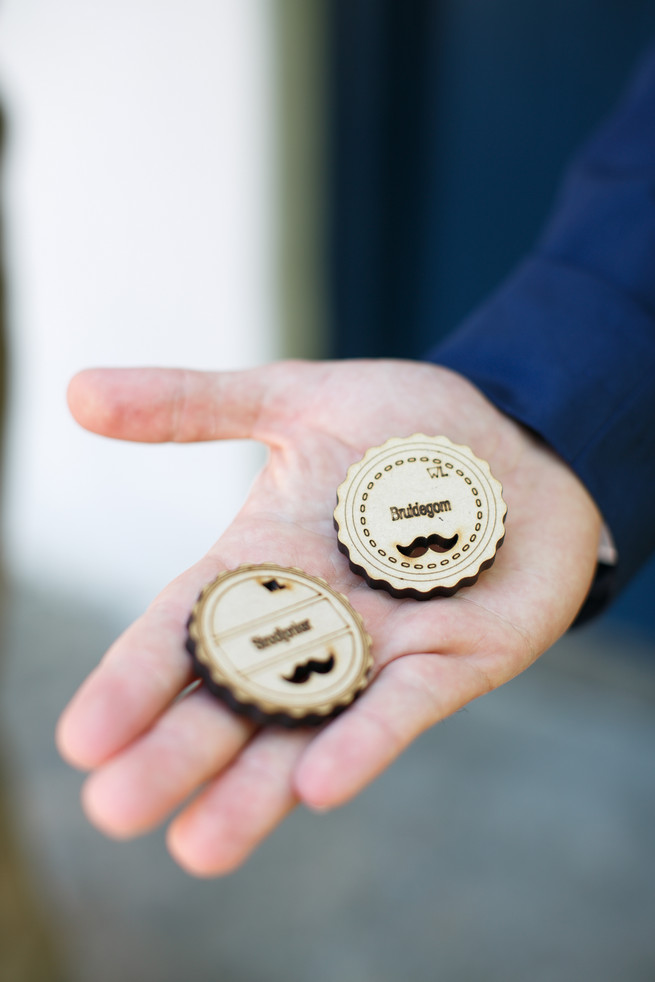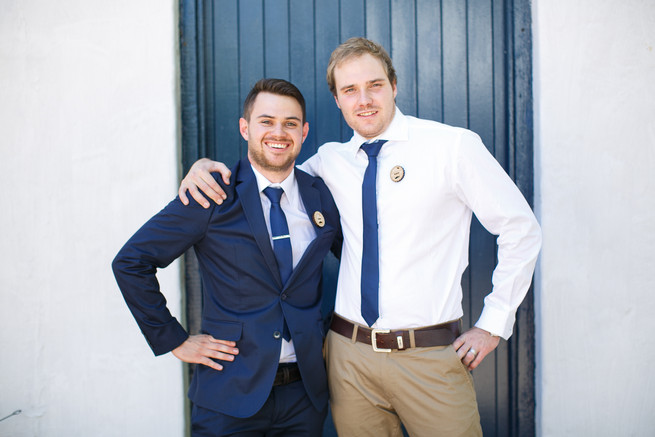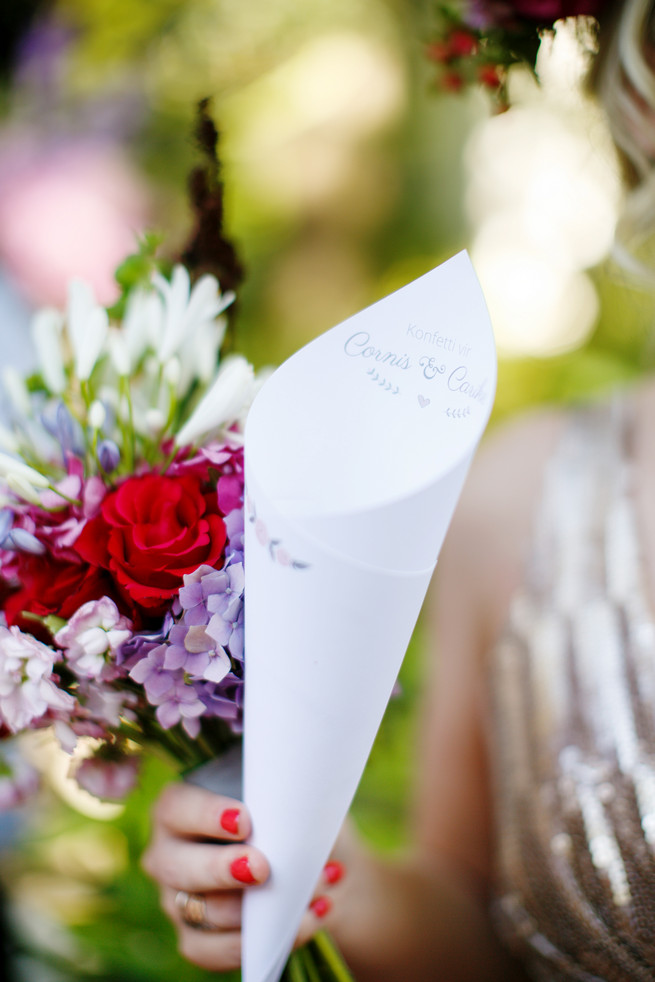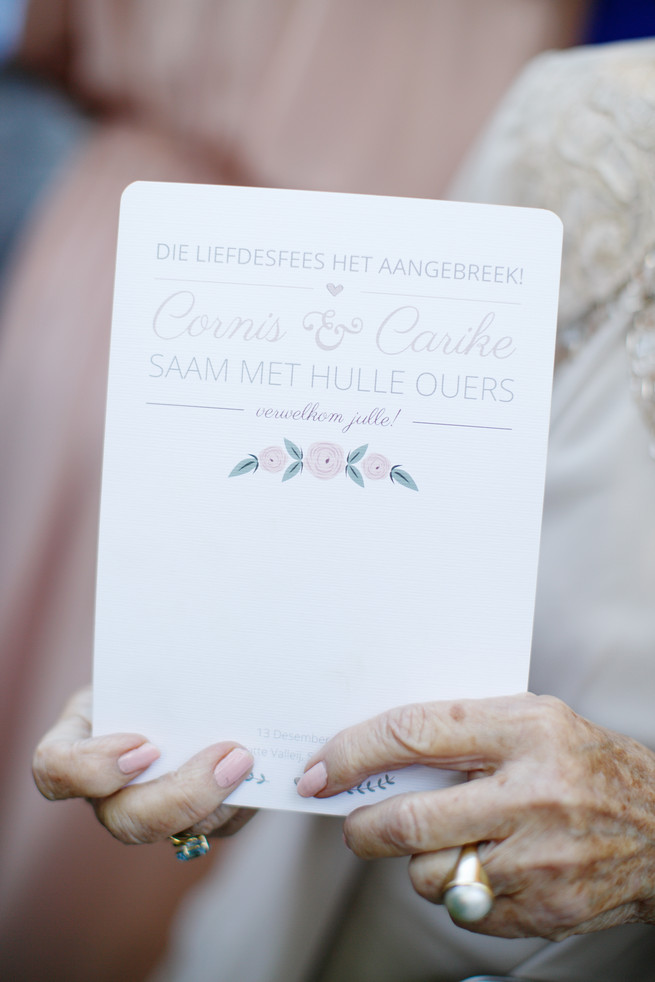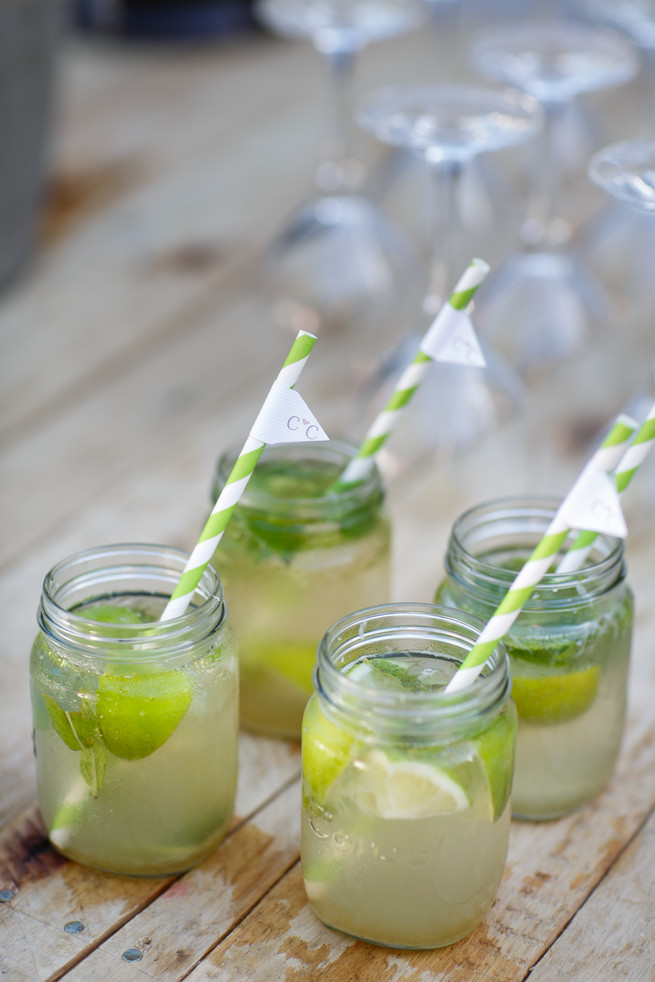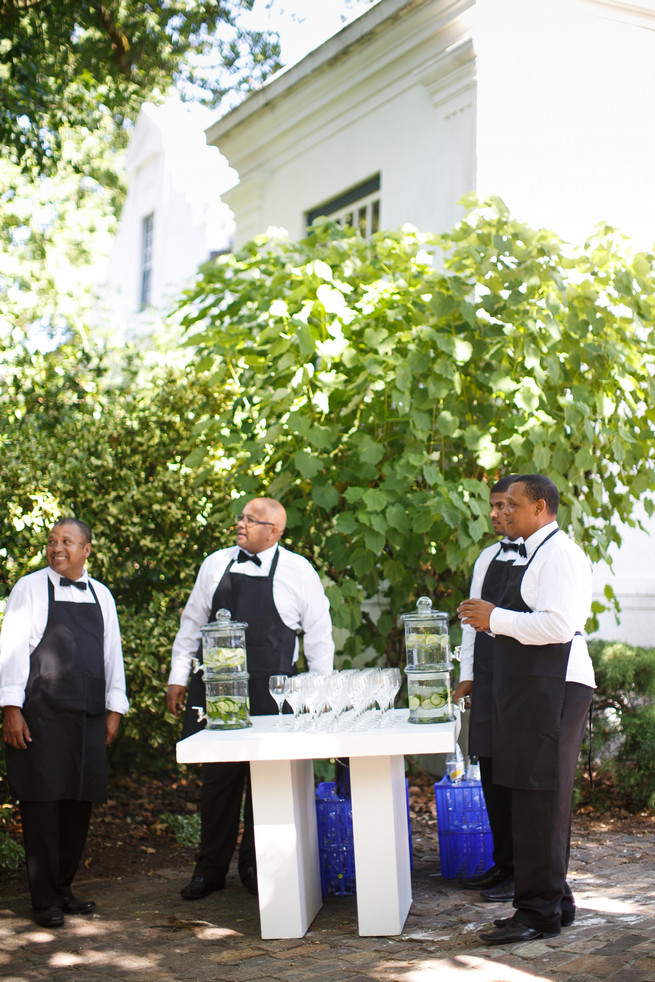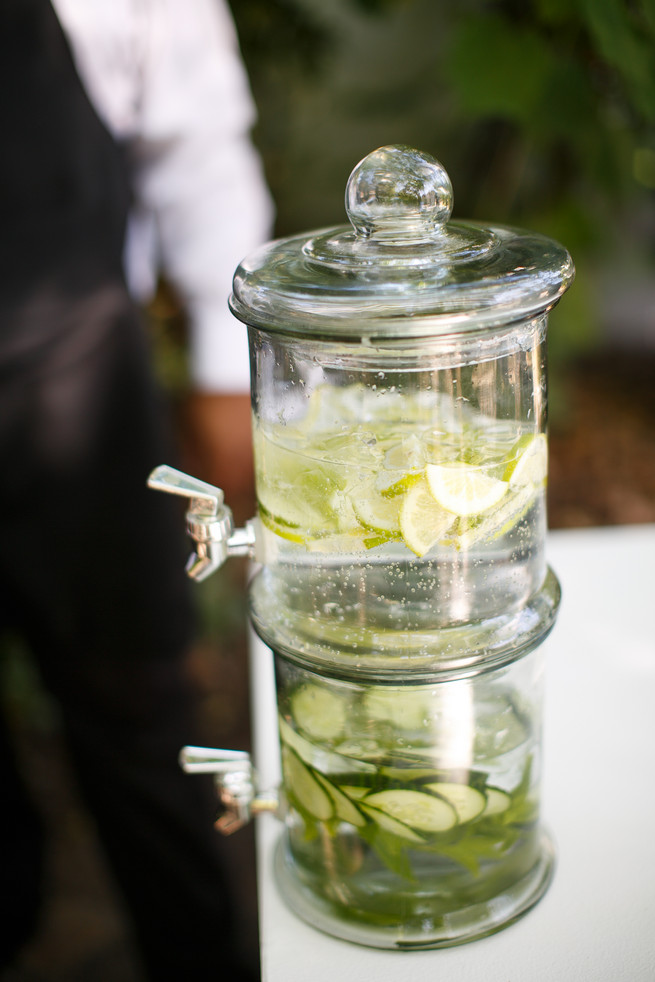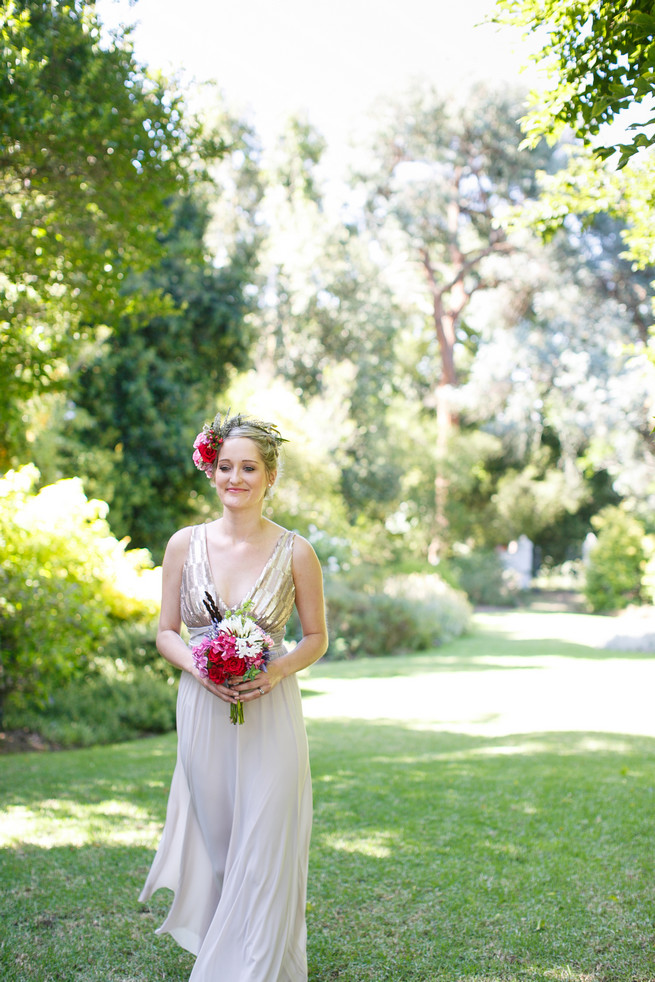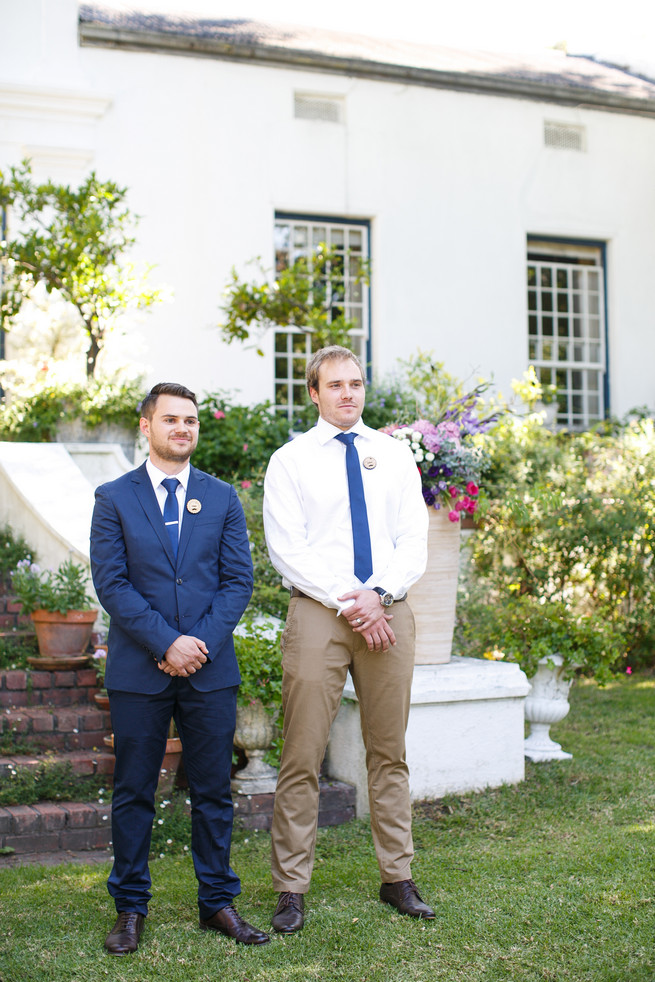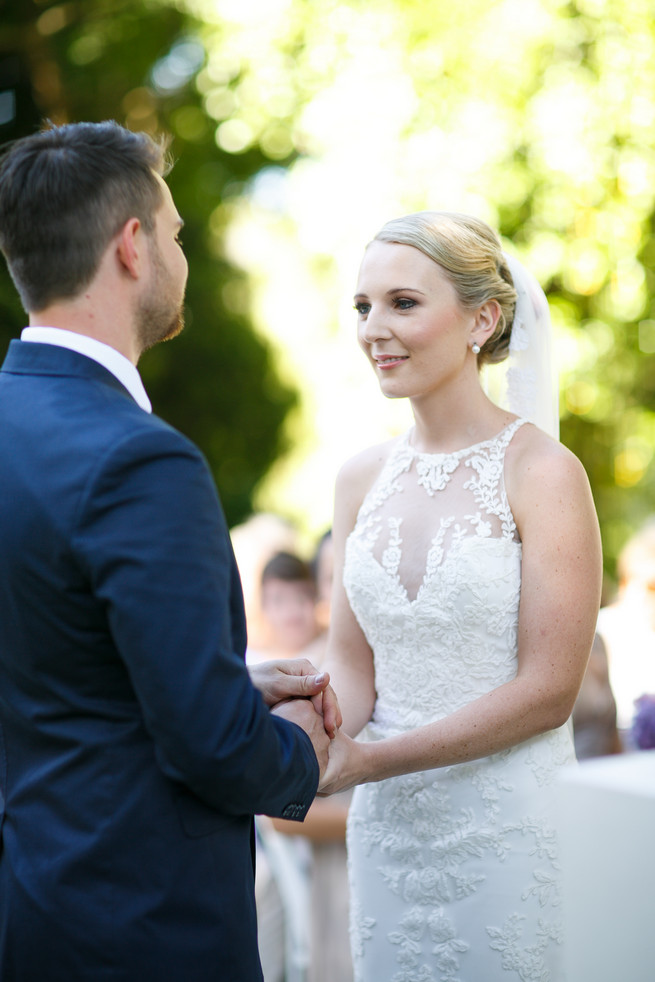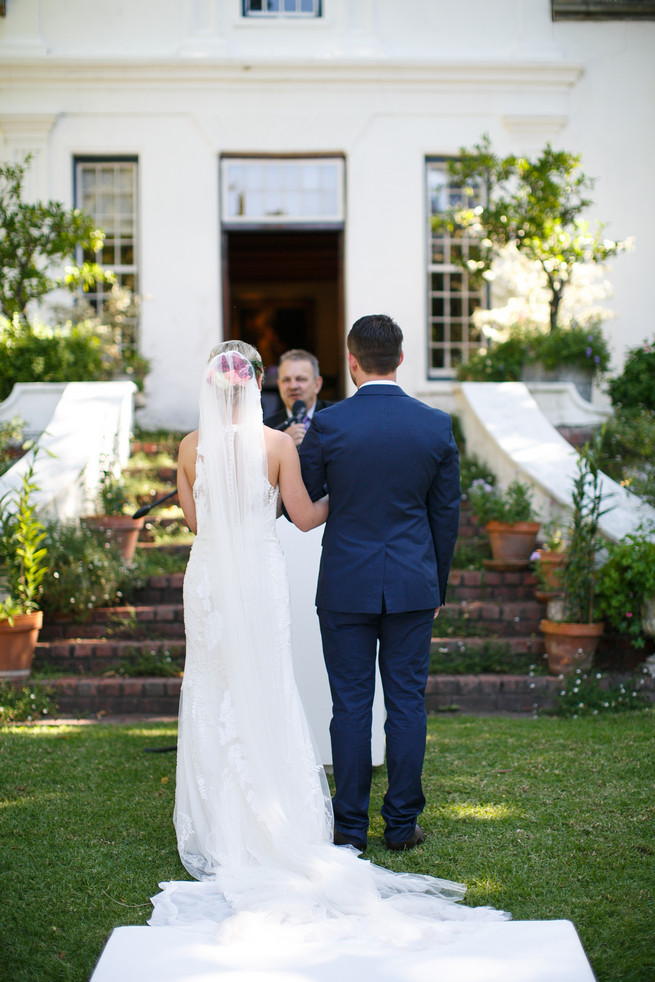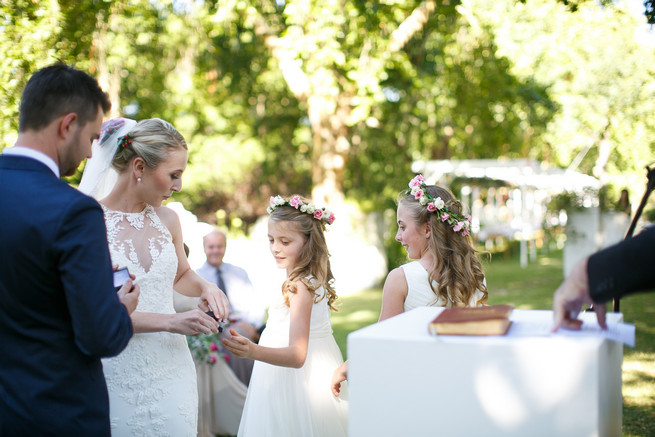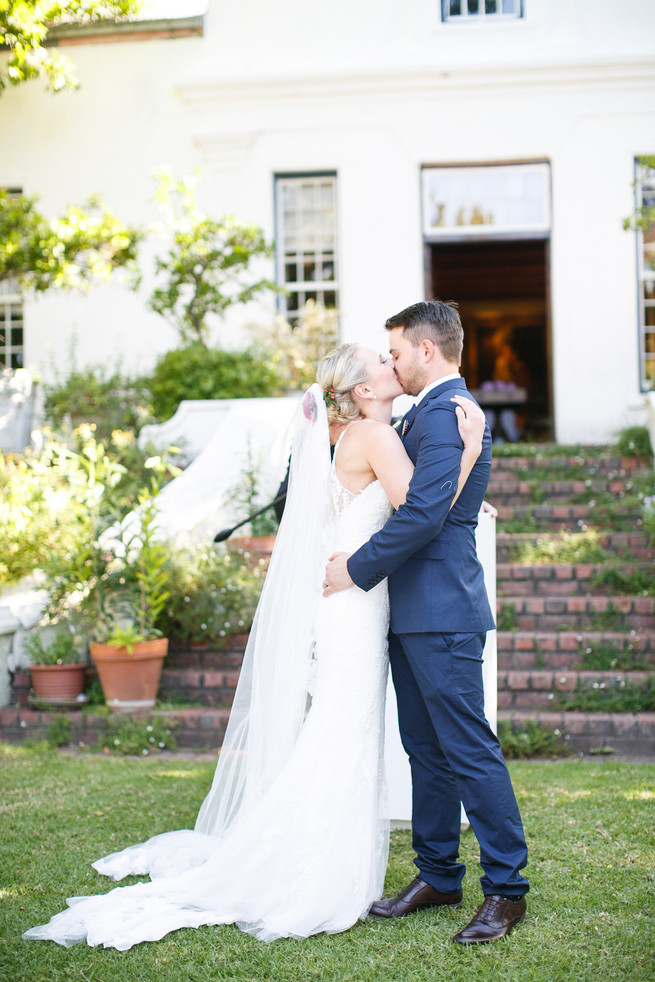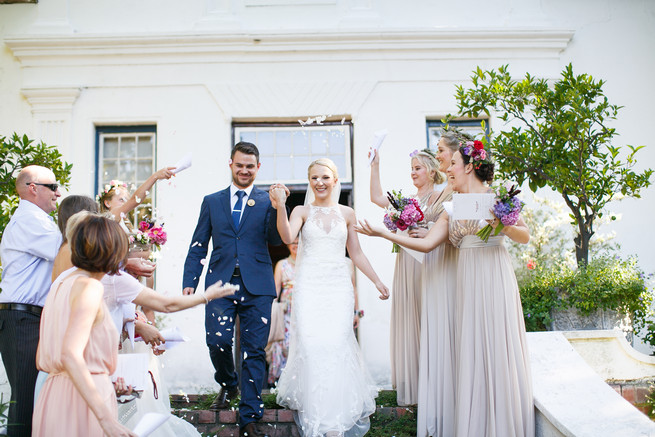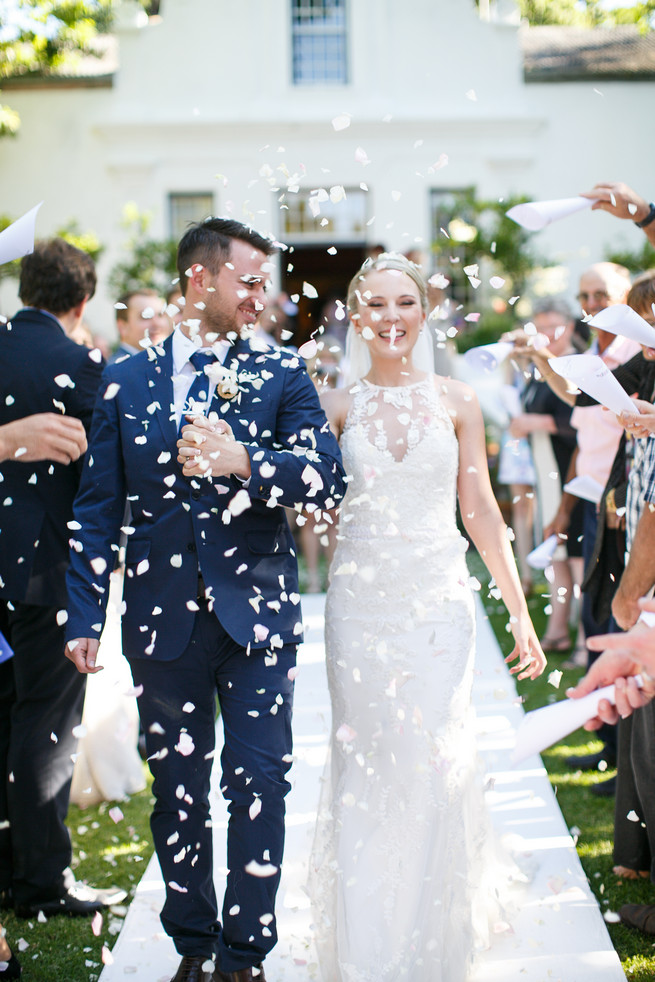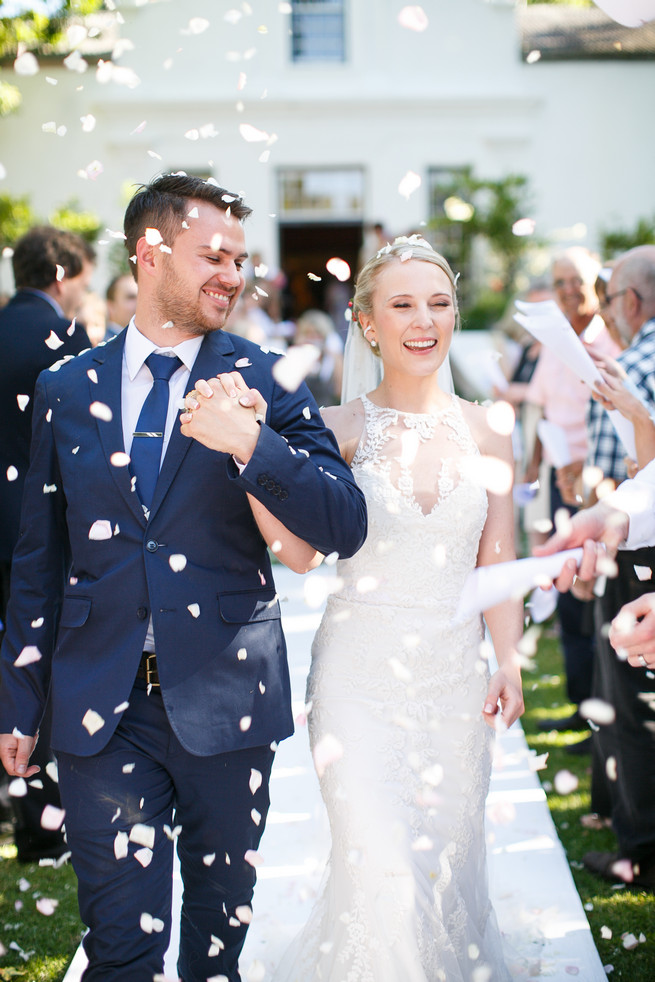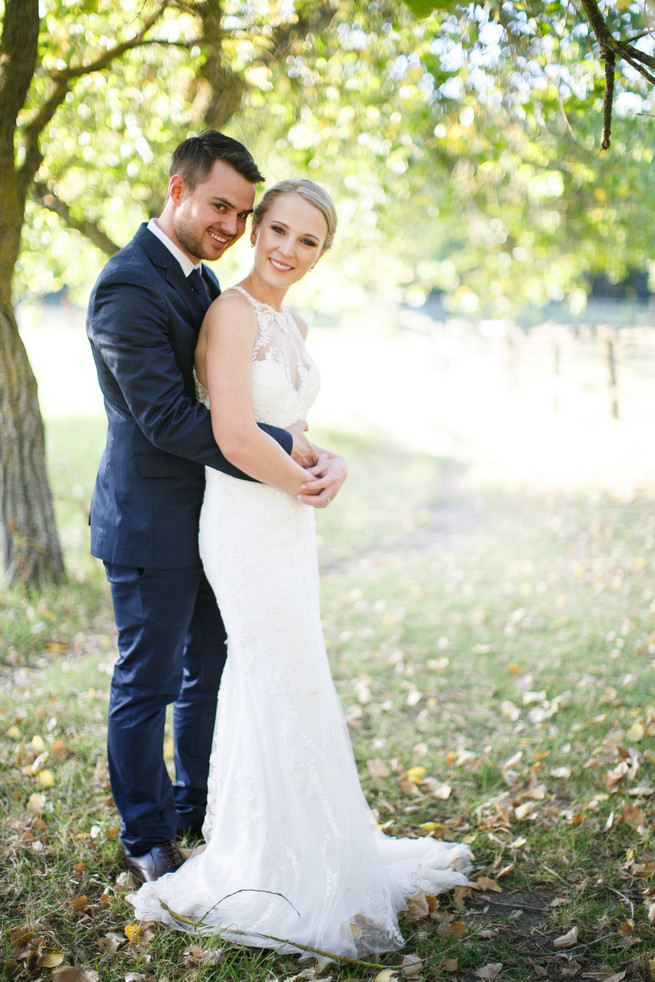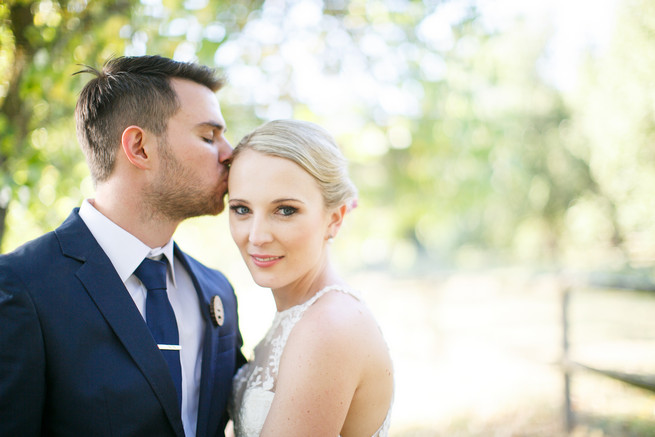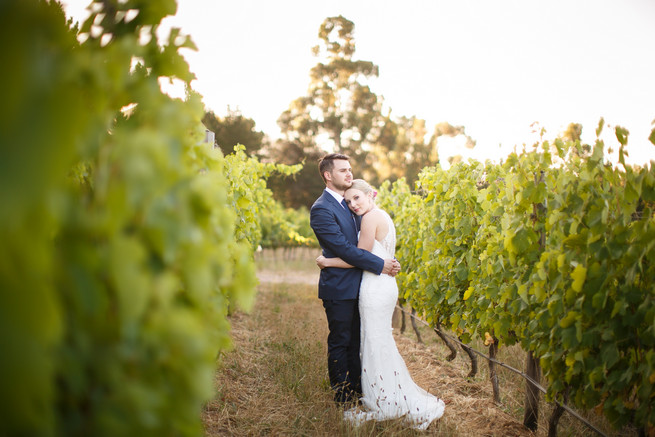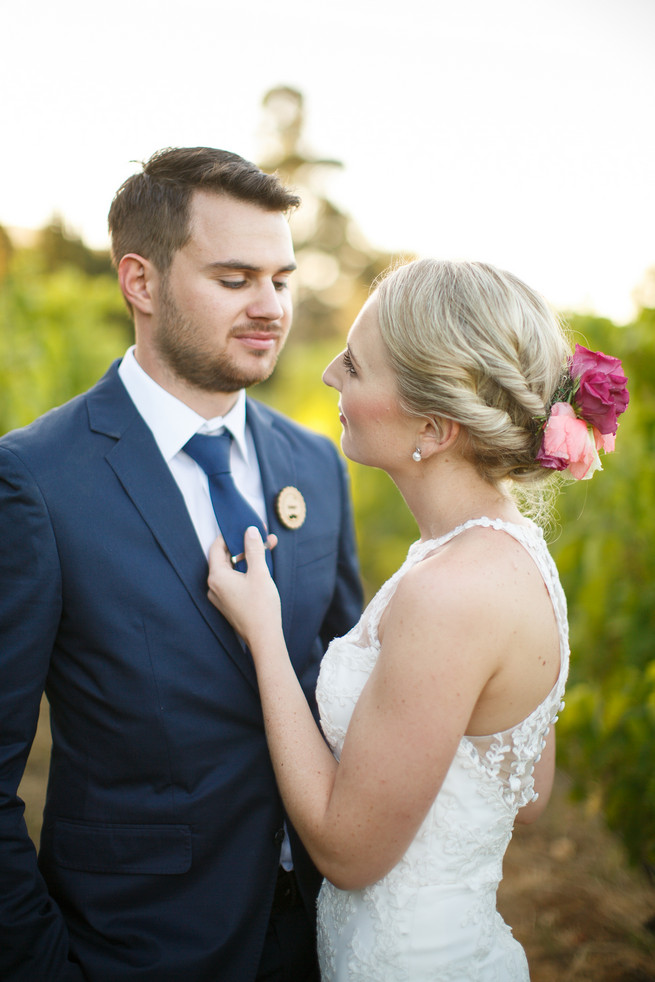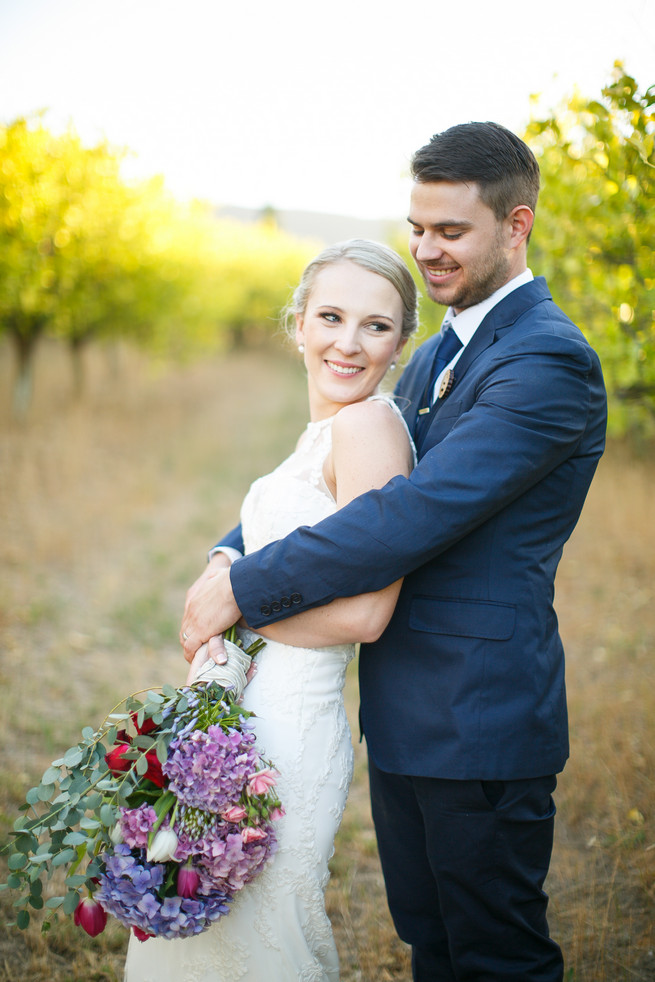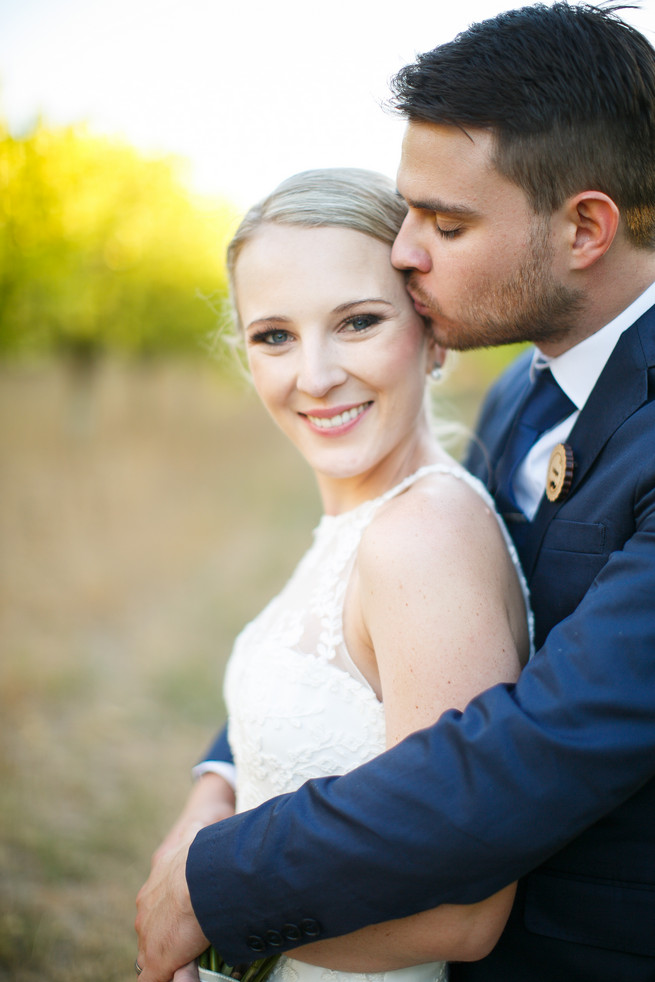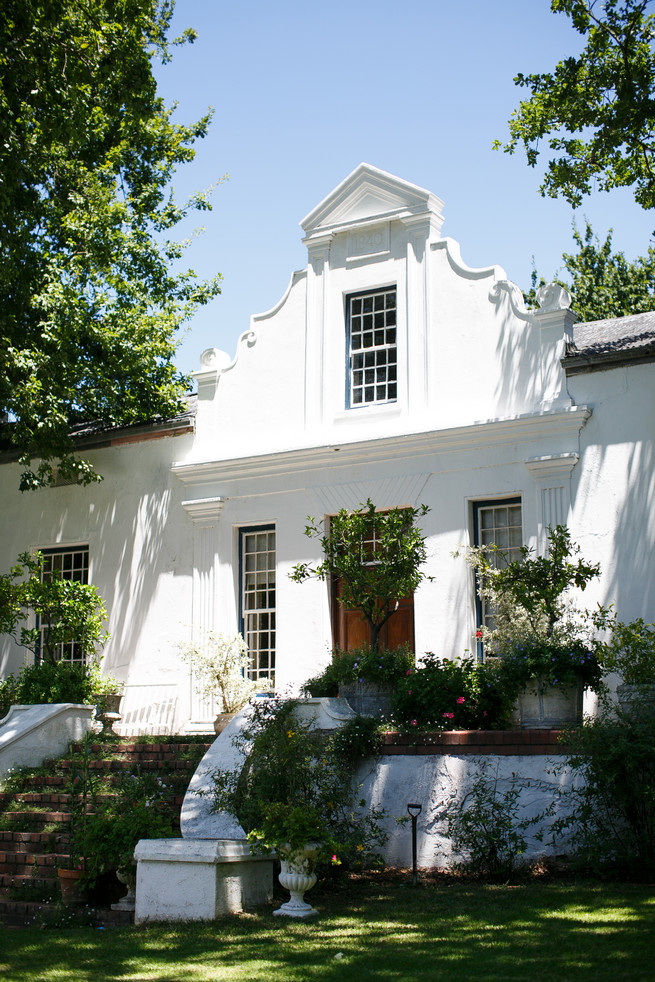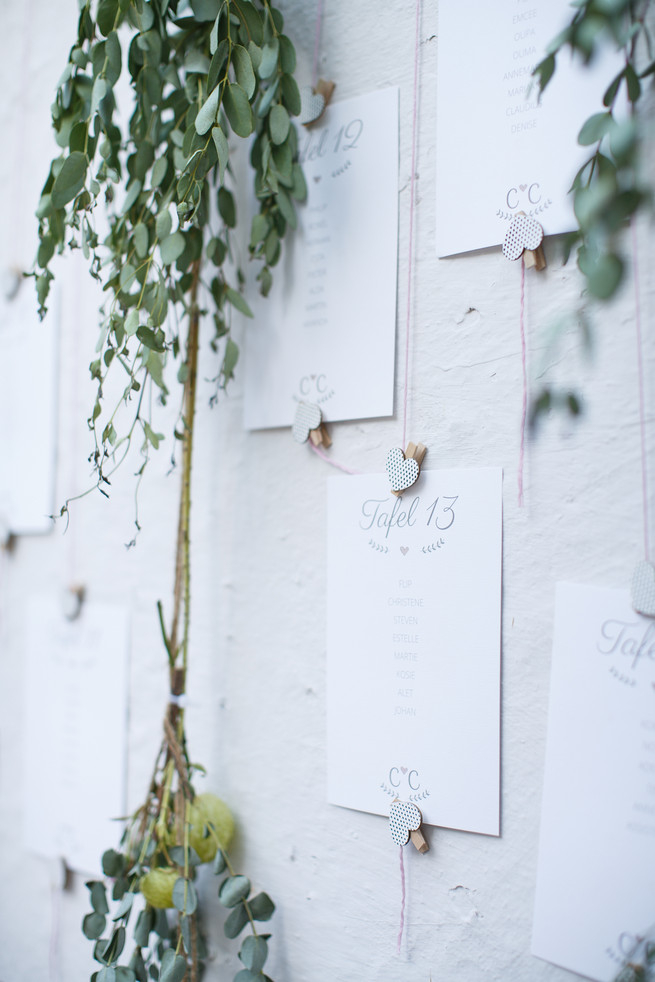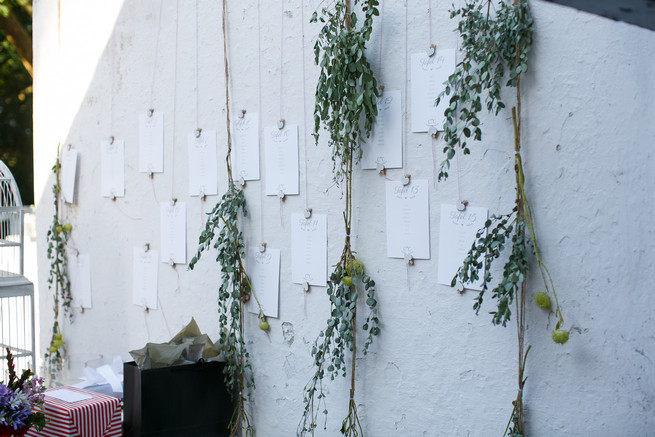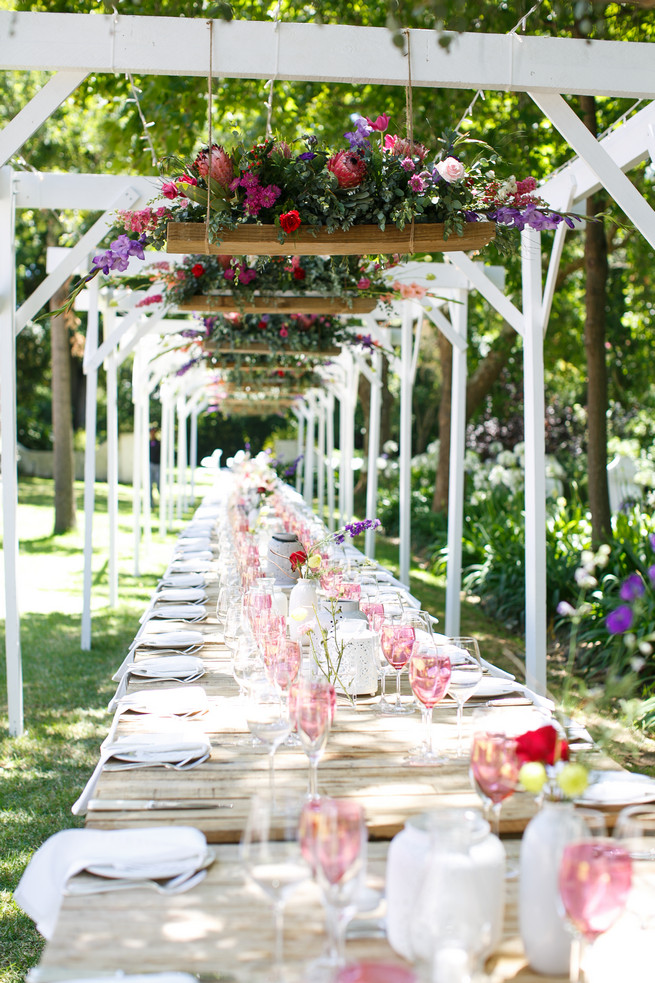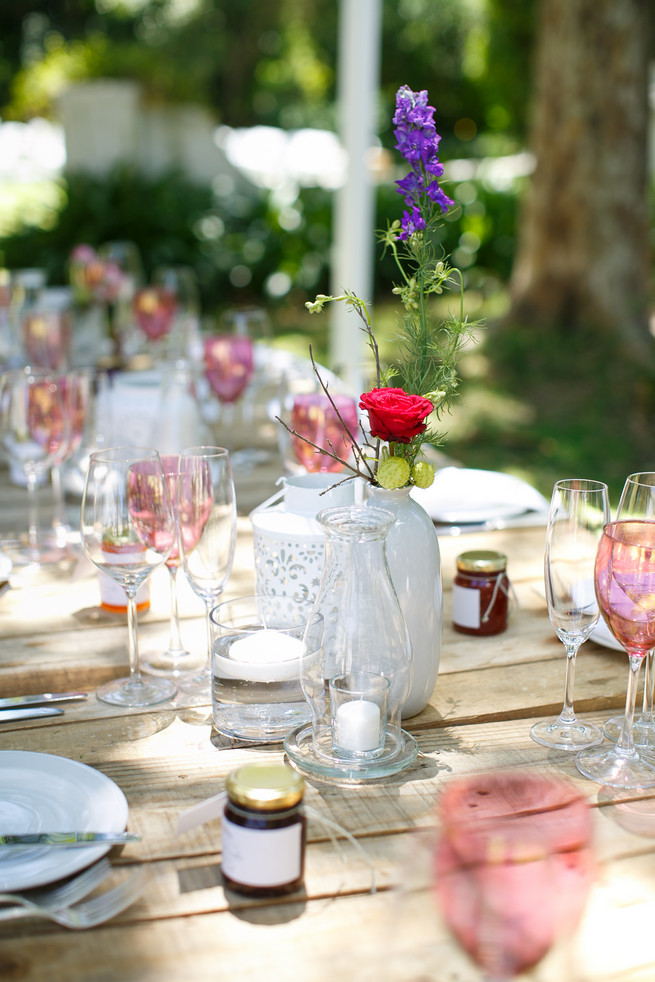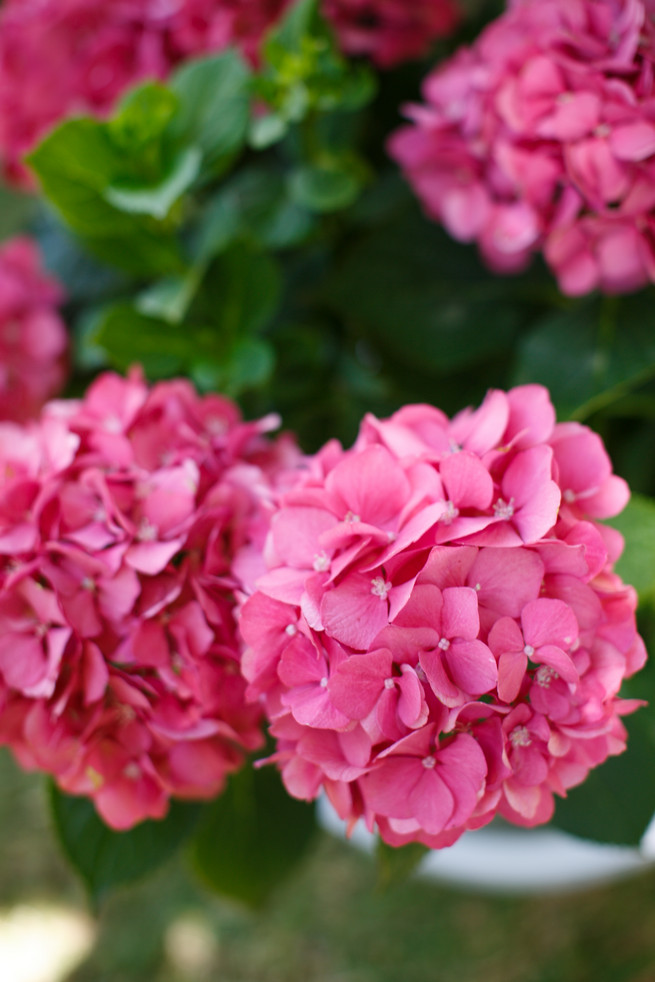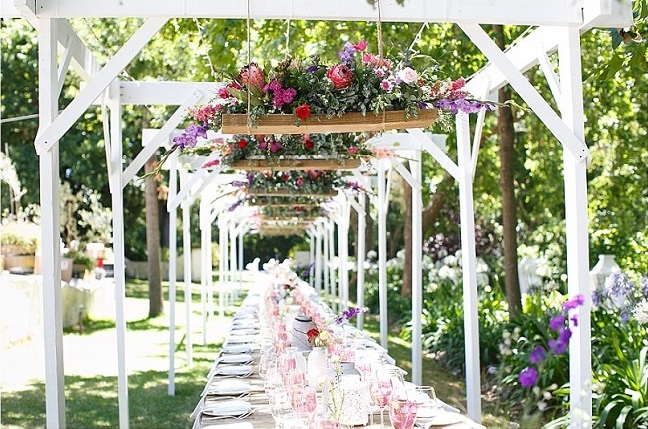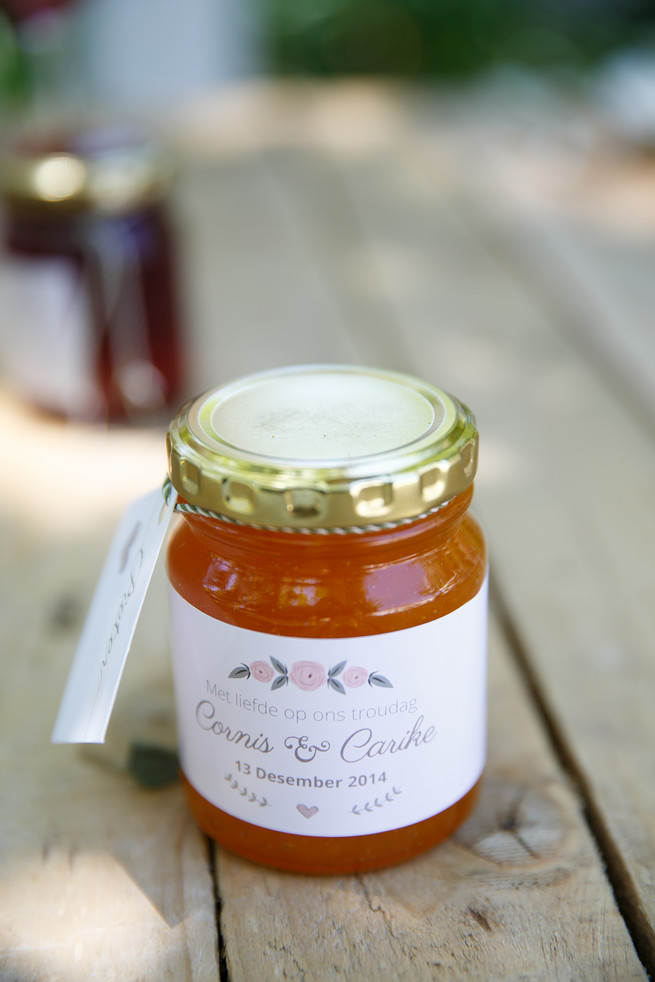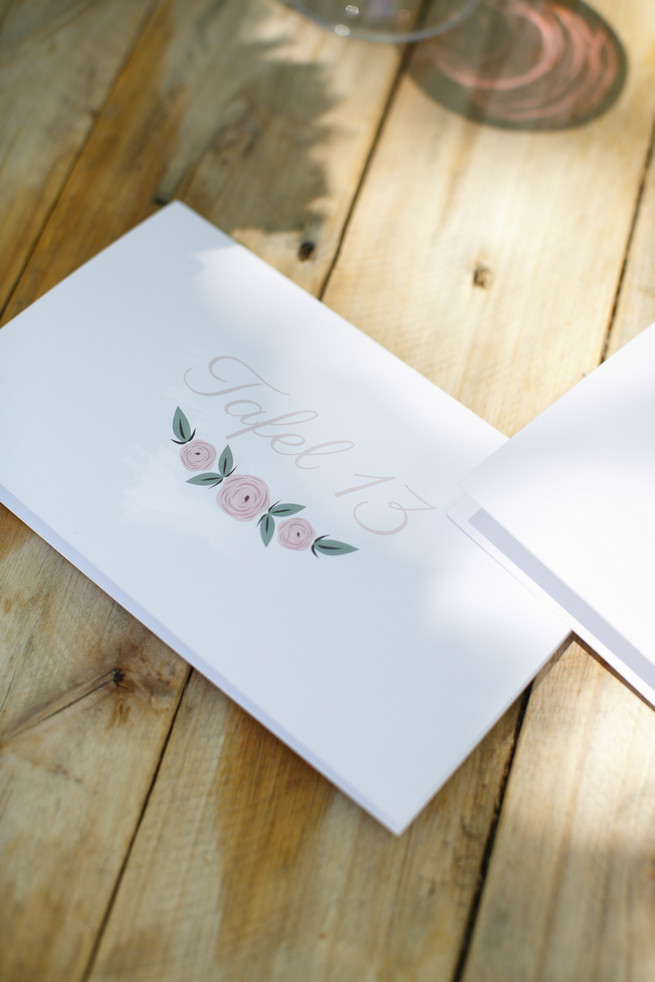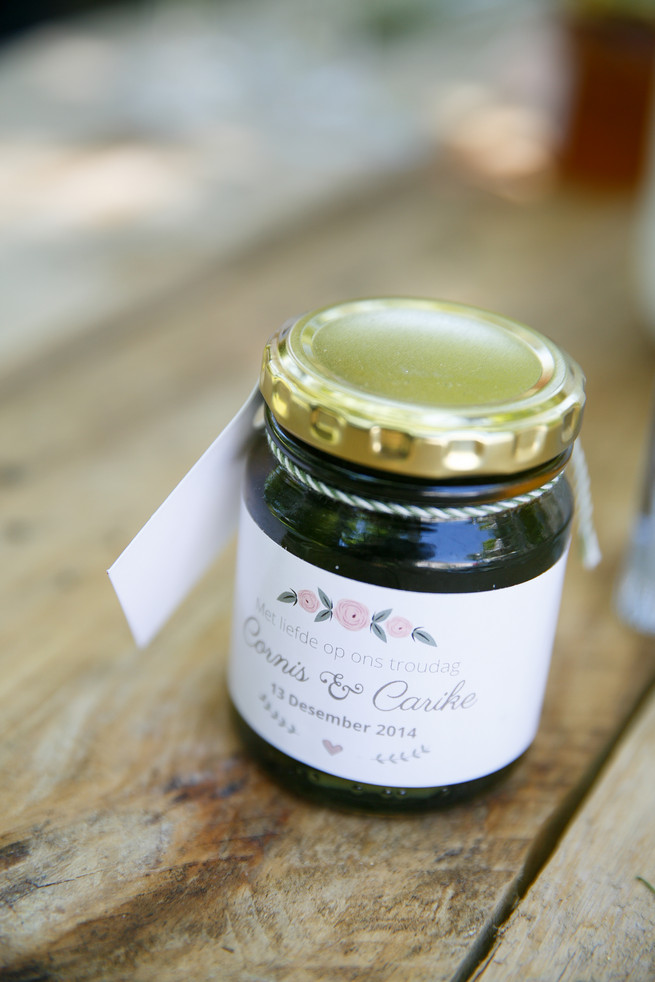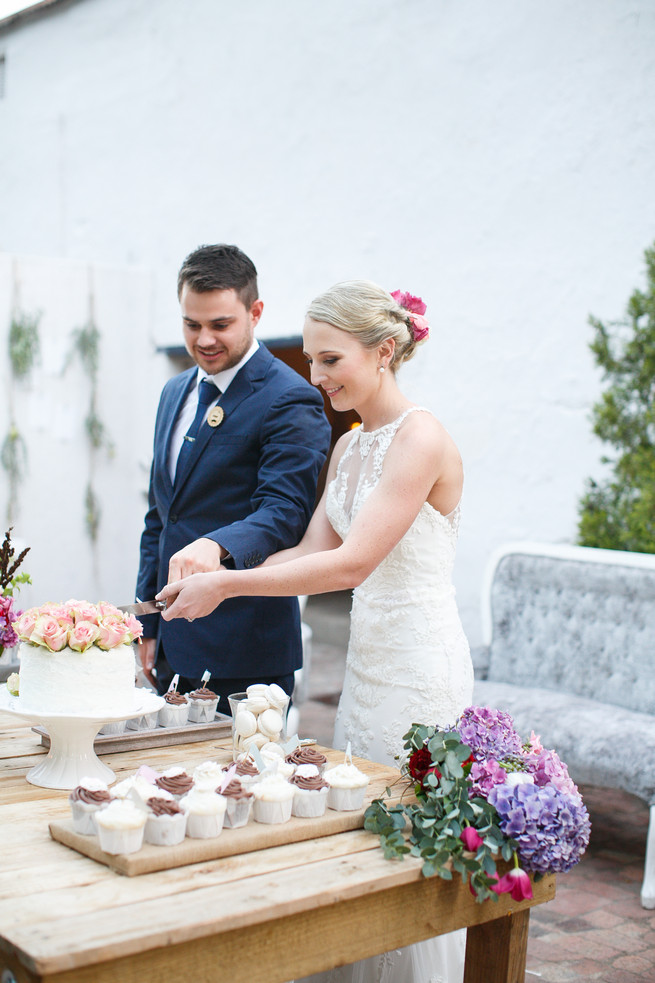 Natte Valleij, Stellenbosch Wedding
Love Story: We met the first day of my setting foot on campus. I was a first year student and Cornis in his second year. We instantly clicked. Cornis assigned himself the task to show me, the Pretoria-girl, the beautiful Stellenbosch and all the campus traditions. I was instantly swept off my feet! On our 6th year anniversary Cornis popped the question on a cable car. I was completely caught off guard. I will always treasure the euphoria of the day we became engaged. We completed our first race together (I really enjoy running) followed by a lovey breakfast before going up the mountain where we enjoyed pizza and champagne as an engaged couple!!
Bridal Style: I saw my Ezoana, Isla, gown online before we even got engaged and prayed that it would still be available when I eventually would start looking for a dress. It was! I loved the soft, elegance and detail of the dress. Upon getting engaged I only fitted the one dress and didn't look any further. It suited me perfectly.
I wanted my hair and make-up to be soft and elegant with FLOWERS!! Geneé of Radi-8 did our hair and make-up -she was just amazing! She had a very good understanding of my needs and taste. I really enjoyed chatting and laughing with her and my beloved bridesmaids on the day- excellent for the nerves!
Wedding Bouquets: I wanted our bouquets to be bright and joyous. The flowers used also had symbolic meanings to us. Blooms included tulips , Proteas, and Hydrangea. The flowers were arranged by the talented Annegret Delport of  Sitting Pretty. Anneke Roux, of AnnaH, helped me with the sourcing of vendors and styling on the day.
Bridal Party Styling: After a few months of dreaming and planning a wedding, you get a good idea of what you like and dislike. I wanted the bridal party to also feel pretty on the day. I asked my bridesmaids for their input with their dresses and in the end we decided unanimously on a style. The bridesmaid dresses and the flower girl dresses were made by Jana Meintjies of Silver Swallow Design. The groom and groomsman's suits were from Country Road. I had mustache T-shirts made for Cornis and Burger (best man) to wear before getting ready. They thought it was hilarious!
Wedding Ceremony: The ceremony was held in the garden in front of the manor house. It was a lovely sunshine-filled day, and luckily not too hot. The flower girls, bridesmaids, my mom and I walked across the garden to the house. When Cornis received me, his eyes were watery – one of my highlights of the day! The song Dance with Me, by Jesus Culture, complemented the magnificence of the moment.
The ceremony was started with a candle ceremony where we honoured loved ones who couldn't share the day with us. After a beautiful service by the pastor we had a salt ceremony (a old Jewish tradition) where the bide and groom mix their salt. This is symbolic of what the Lord puts together, no human can ever separate again.
Wedding Reception: The venue itself is gorgeous, especially in summer. The beautiful gardens, old cellar and majestic atmosphere surrounded by the Simonsberg mountains was the perfect decor on its own. We wanted to sit among our friends and family members so we had one long table. I really loved it as we could interact with so many people. The flowers were absolutely beautiful, hanging over the table covered by fairy lights. I preferred the table decor to be minimalistic. The furniture was also elegant and simplistic. As guests enjoyed canapés, Jonathan, from The Hollow Body, sang in the background- he has an amazing voice! It created a wonderful relaxed atmosphere.
Advice for Brides:
Good food and wine, a good DJ and good company is the perfect recipe for a memorable wedding!
Also, create a Dropbox folder to keep record of everything. One easily forgets what has been organised/ payed for after a few months. It is also easy to share the folder with relevant people.
♥ ♥ ♥ Suppliers ♥ ♥ ♥
Venue Natte Valleij, Stellenbosch  // Photographer Adene Photography // Wedding Planning and Styling AnnaH // Bridesmaid Dresses Silver Swallow //  Dress Bridal Wardrobe // Brides Hair & Make Up: Radi-8 (Geneé Foulson)  // Flowers Sitting Pretty // Cake Grab // Music DJ Dean and The Hollow Body // Decor Goeters and In and Out Events // Favors Montagu Kookhuis- // Stationery Essence Design // Shoes Aldo  // Suits Country Road  //  Catering by Zest Catering