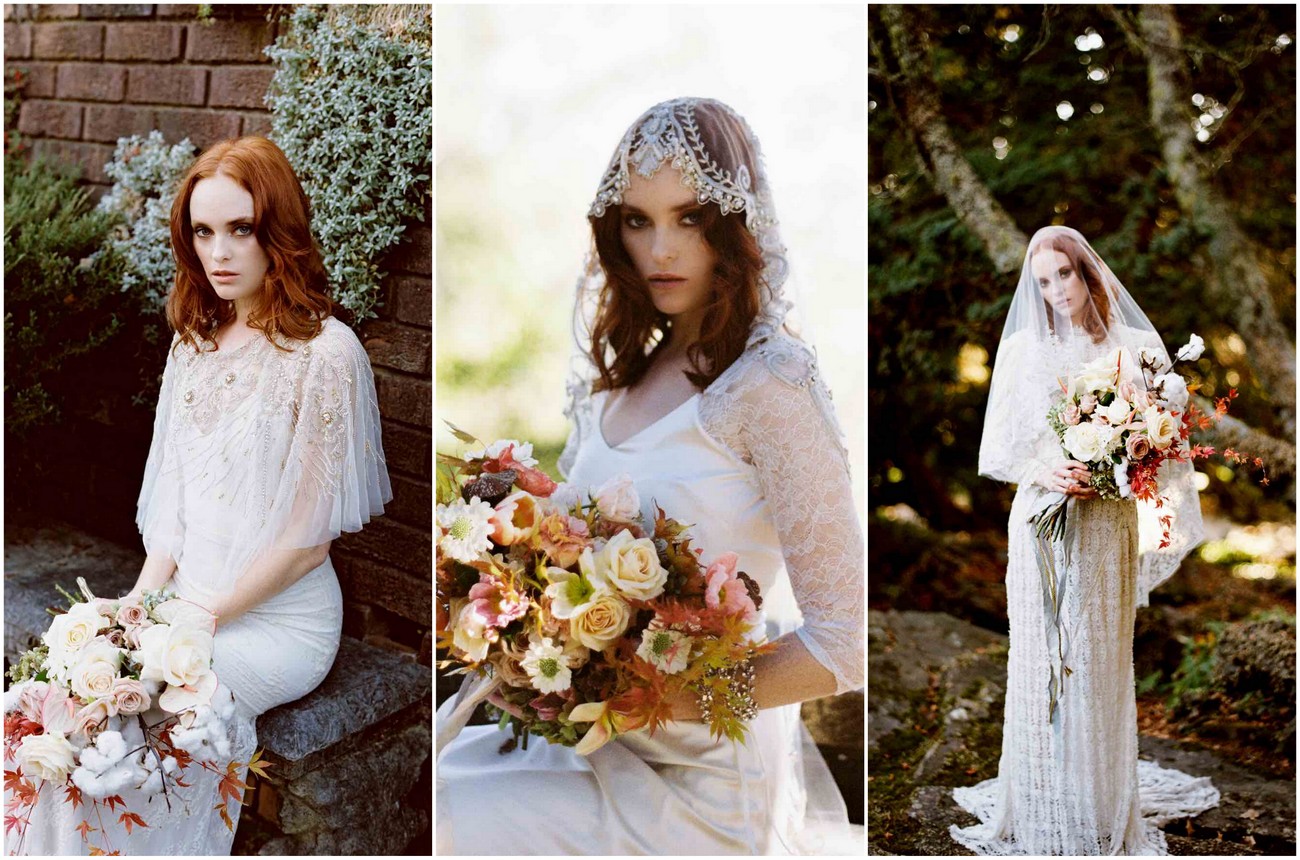 This beautiful Autumn-bride inspiration is set against the stunning backdrop of the Blue Mountains' Everglades Gardens, in Sydney. Designer and stylist Anya, of Bride La Boheme, shares that it was the romance in the fresh air of the mountains and its overgrown, old-fashioned English gardens which inspired her: "There's a certain feeling of nature going to rest, of getting ready for winter that reminded me of Europe and its distinctly defined four seasons."
Anya continues that the only chance to experience this in her home country of Australia is to visit places like the Everglades. The vision brought to life in this Autumn bride session almost conjures up the emotive imagery of Sinead O'Connor's Nothing Compares To You: "The dark, dreamy, moody feel, combined with mottled, dark shade in the garden itself are so nostalgic and … everlasting! I specifically styled it with red-haired model, the stunning Jemma Hensen, in mind."
Advertisement:


A feeling of bohemian romance is brought to life as you slip on White Meadow Bridal's unique Truly Madly Deeply wedding dress: "Combining delicate lace fabrics with softness,  sheen and stretch, it will have you sparkle inside and out. The structure of this dress is modern yet timeless, just like the location of this photo shoot. It's a historic spot in the magnificent Blue Mountains, which stood tall and proud through the years. It invites us into the beautiful scenery every day to remind us just how lucky we are to live in this incredible town."
Anya also worked with Boutierre Girls floral artists, as well as Hope and Page and Georgia Young Couture to create the delicately divine Autumn bride inspiration for us to enjoy today. Gorgeous!
Autumn Bride Inspiration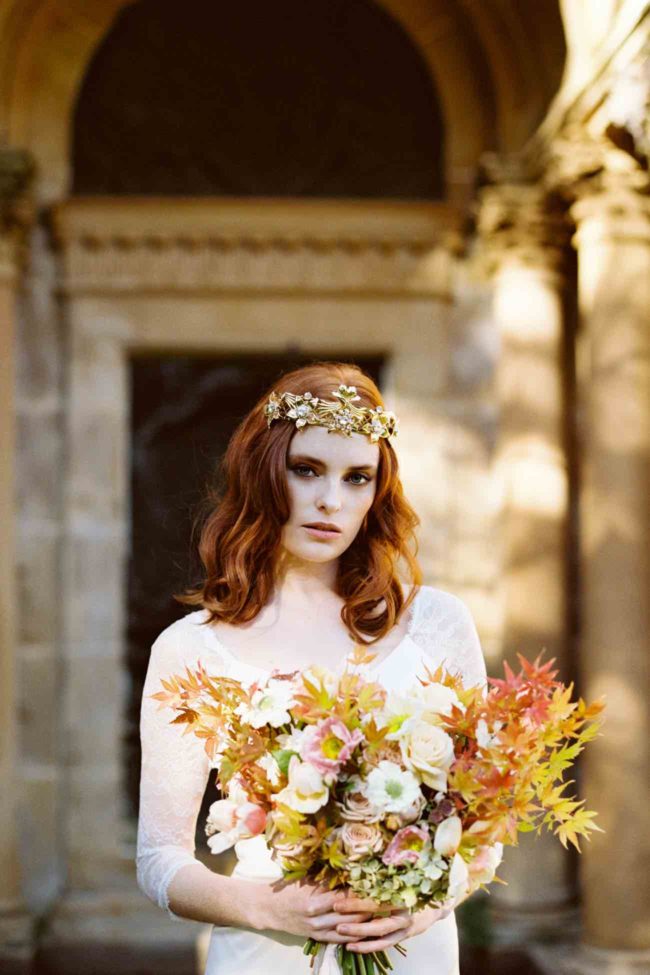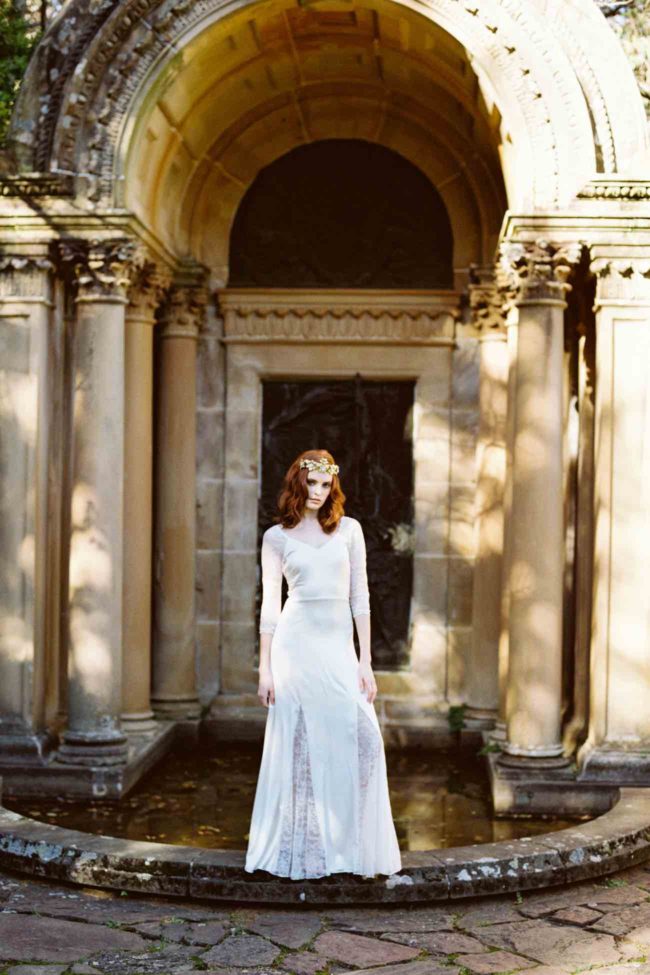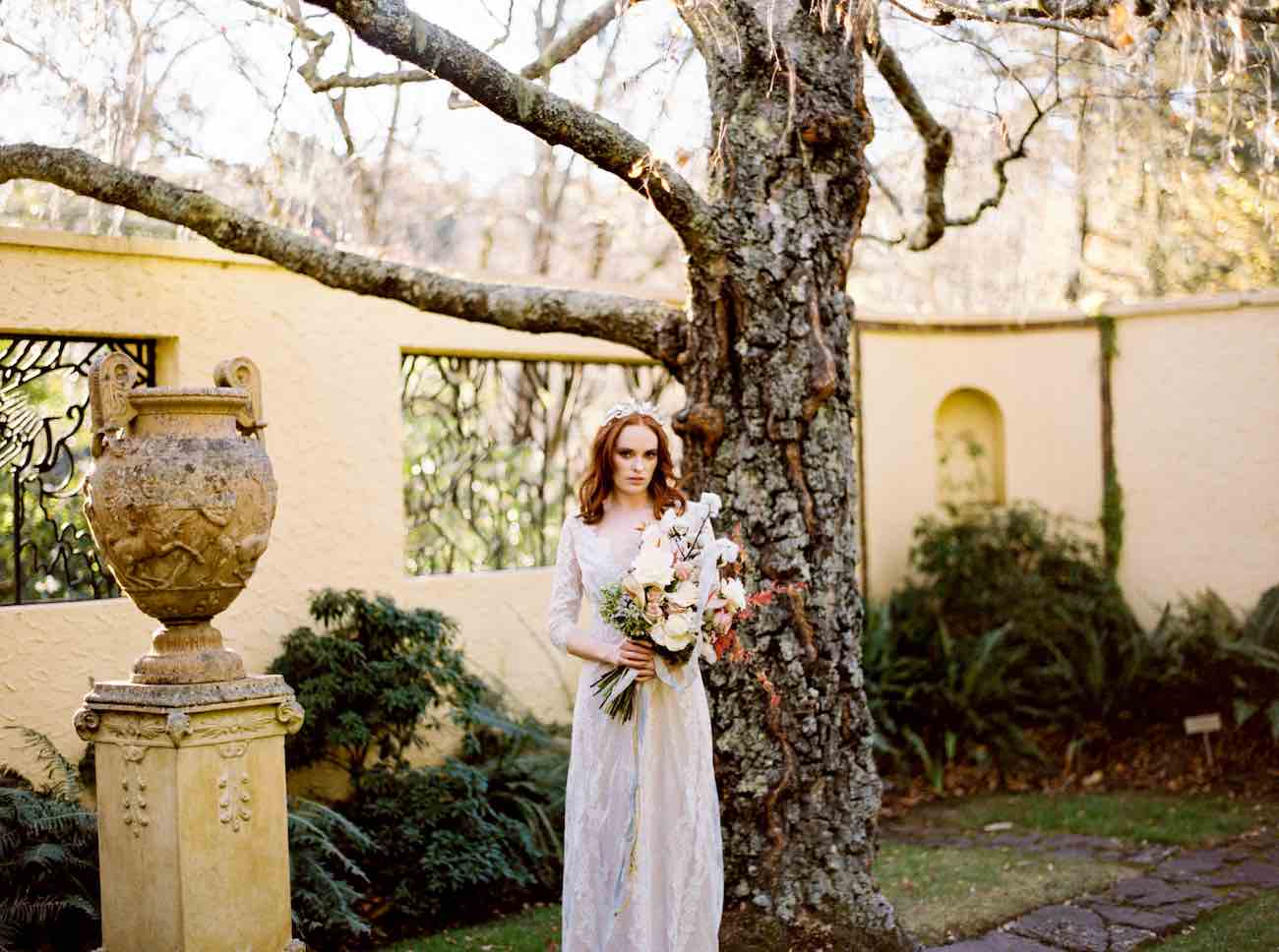 Make Up Artist Niki Simpson designed a look that was inspired by the autumn leaves of the Everglades gardens. "To complement Jemma's piercing blue eyes and make them really pop, I used copper and rust toned eyeshadows with a smokey chocolate brown shadow along the upper and lower lash. Lastly I patted a warm peach nude matte lipstick into the lips for a barely-there look. The look was completed with soft waves to frame the face."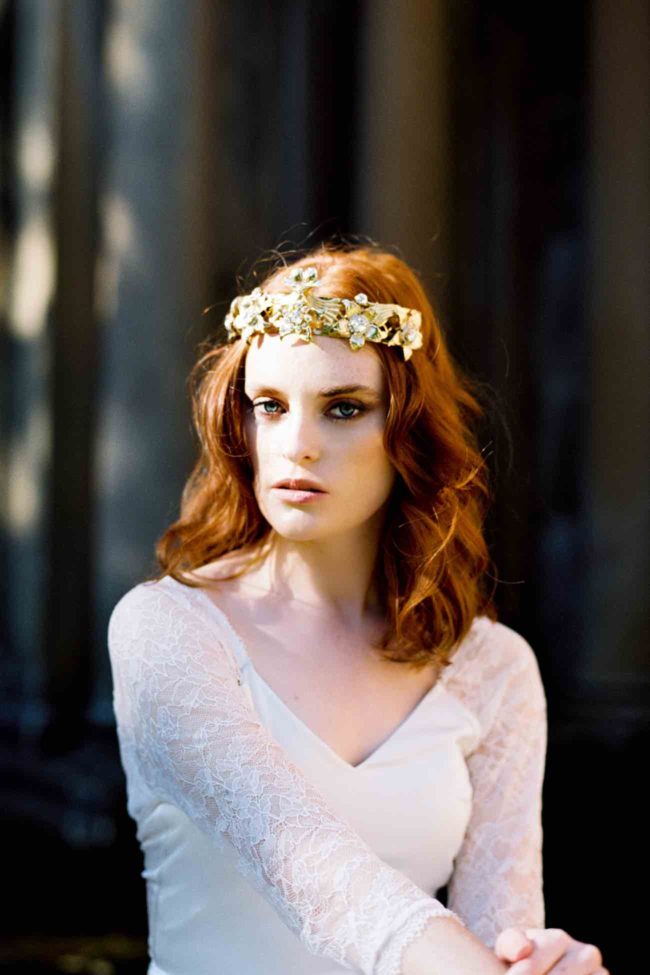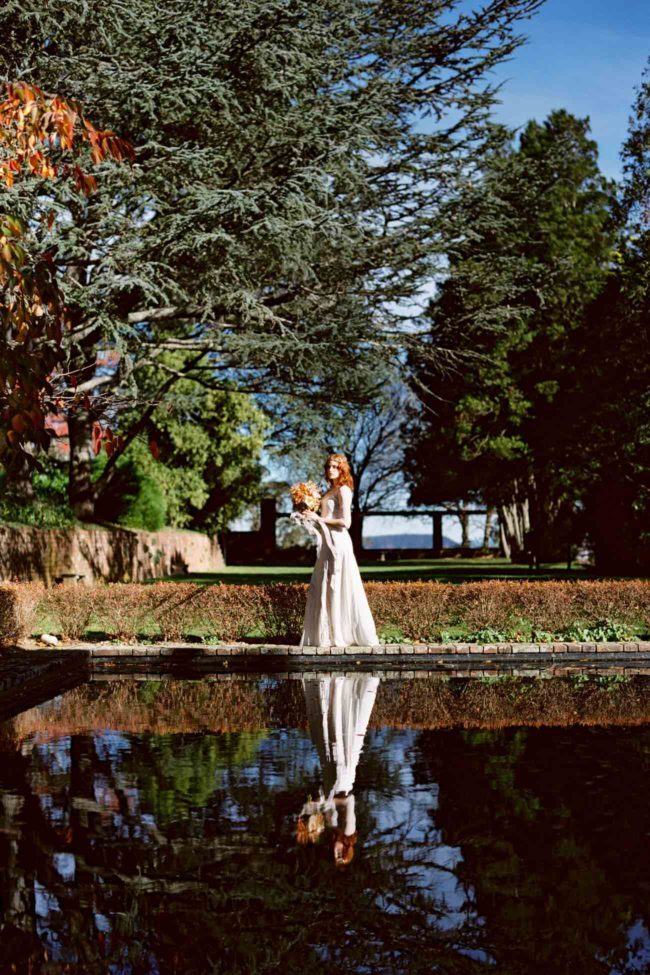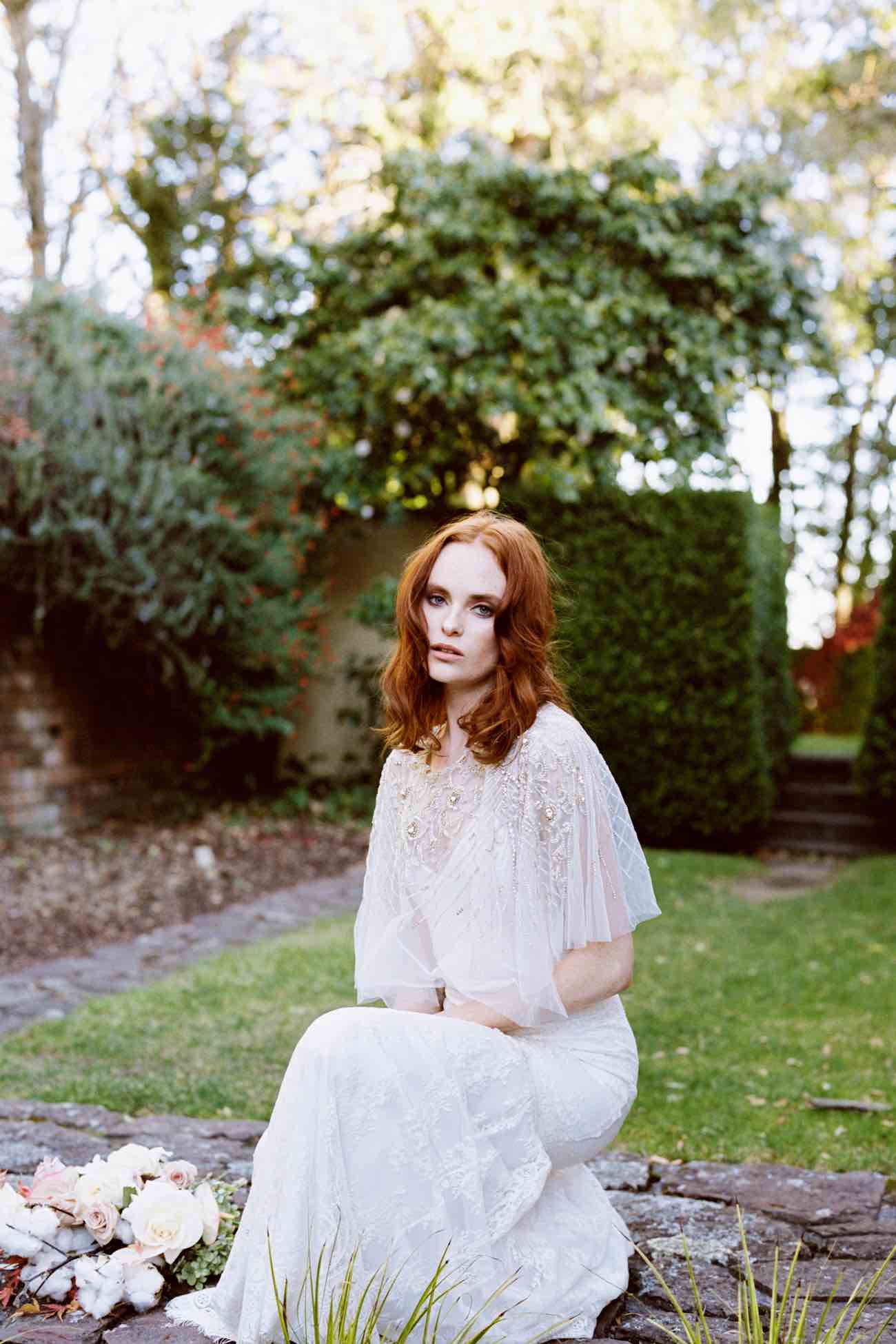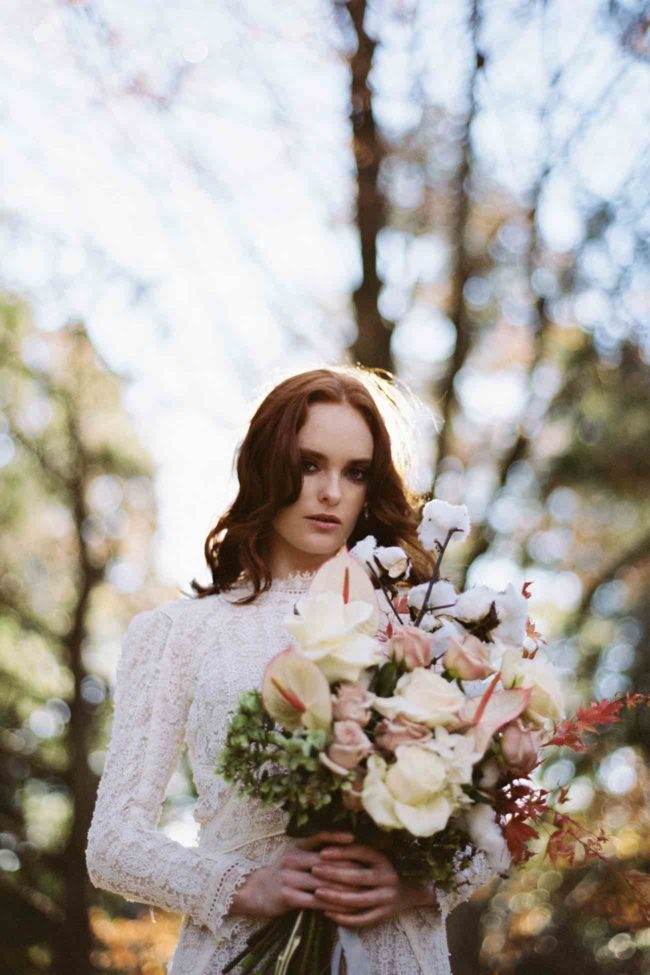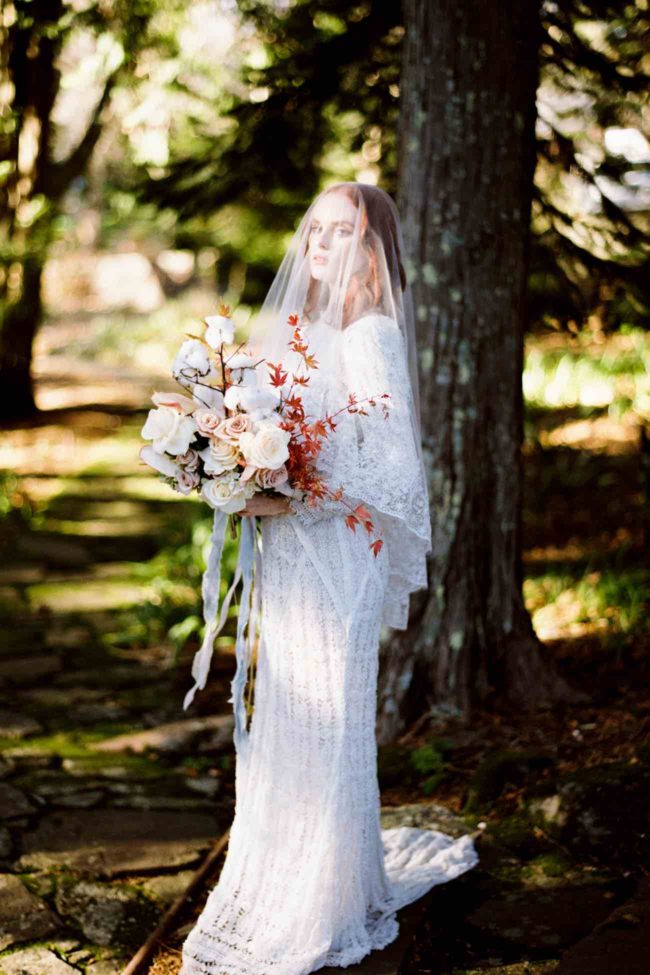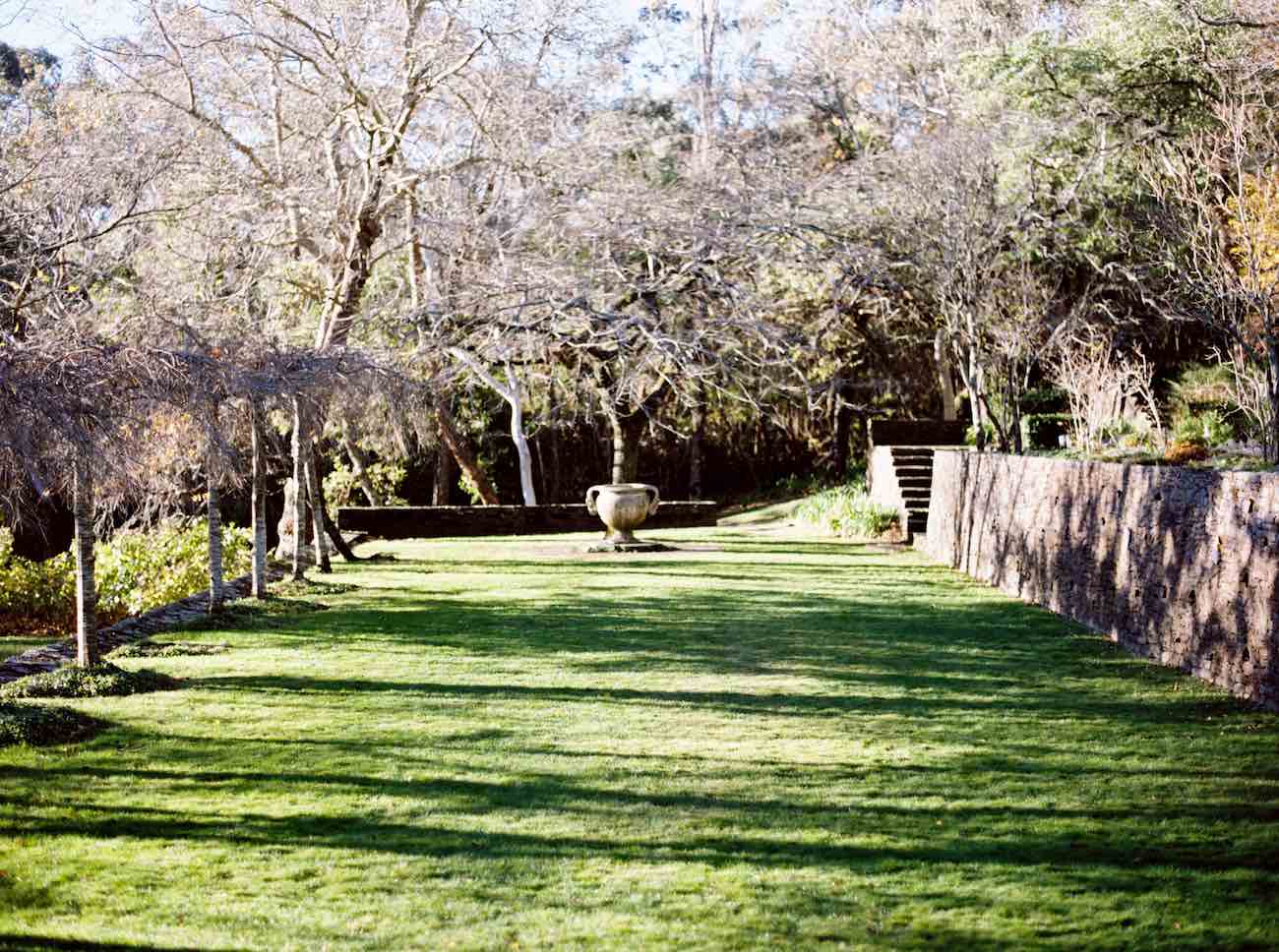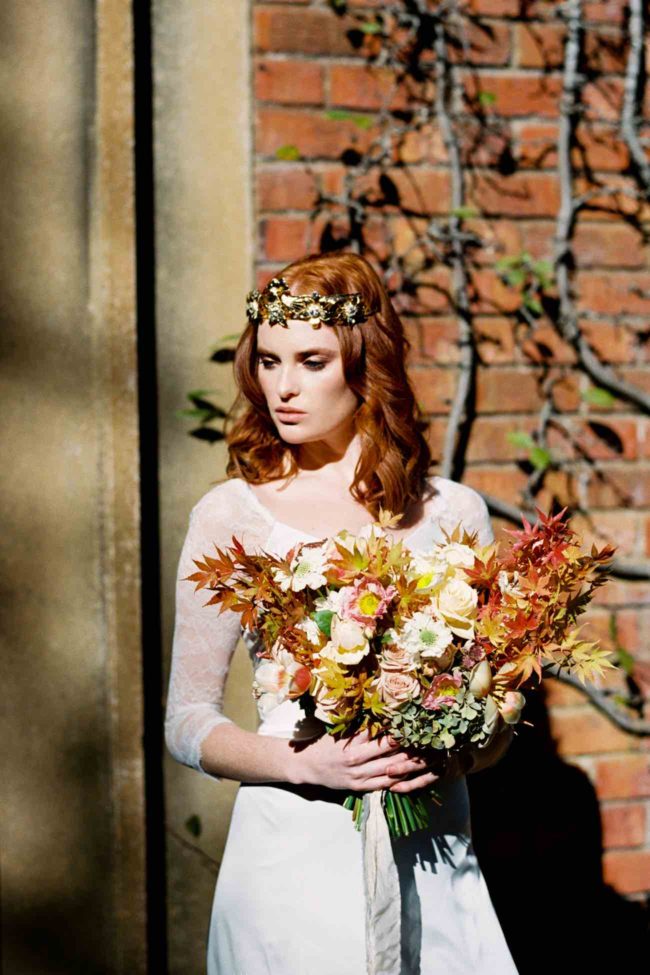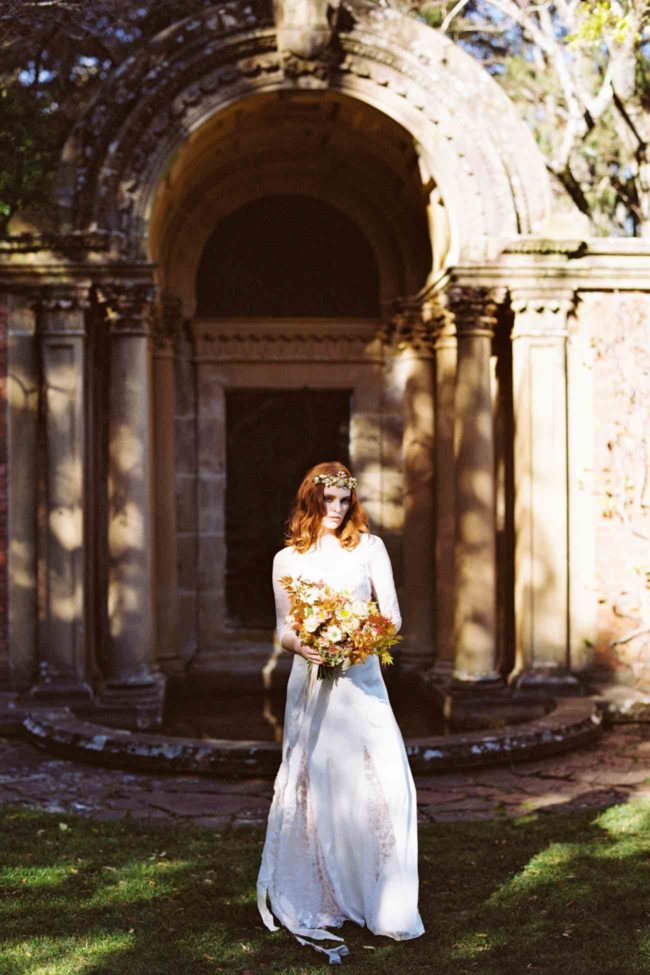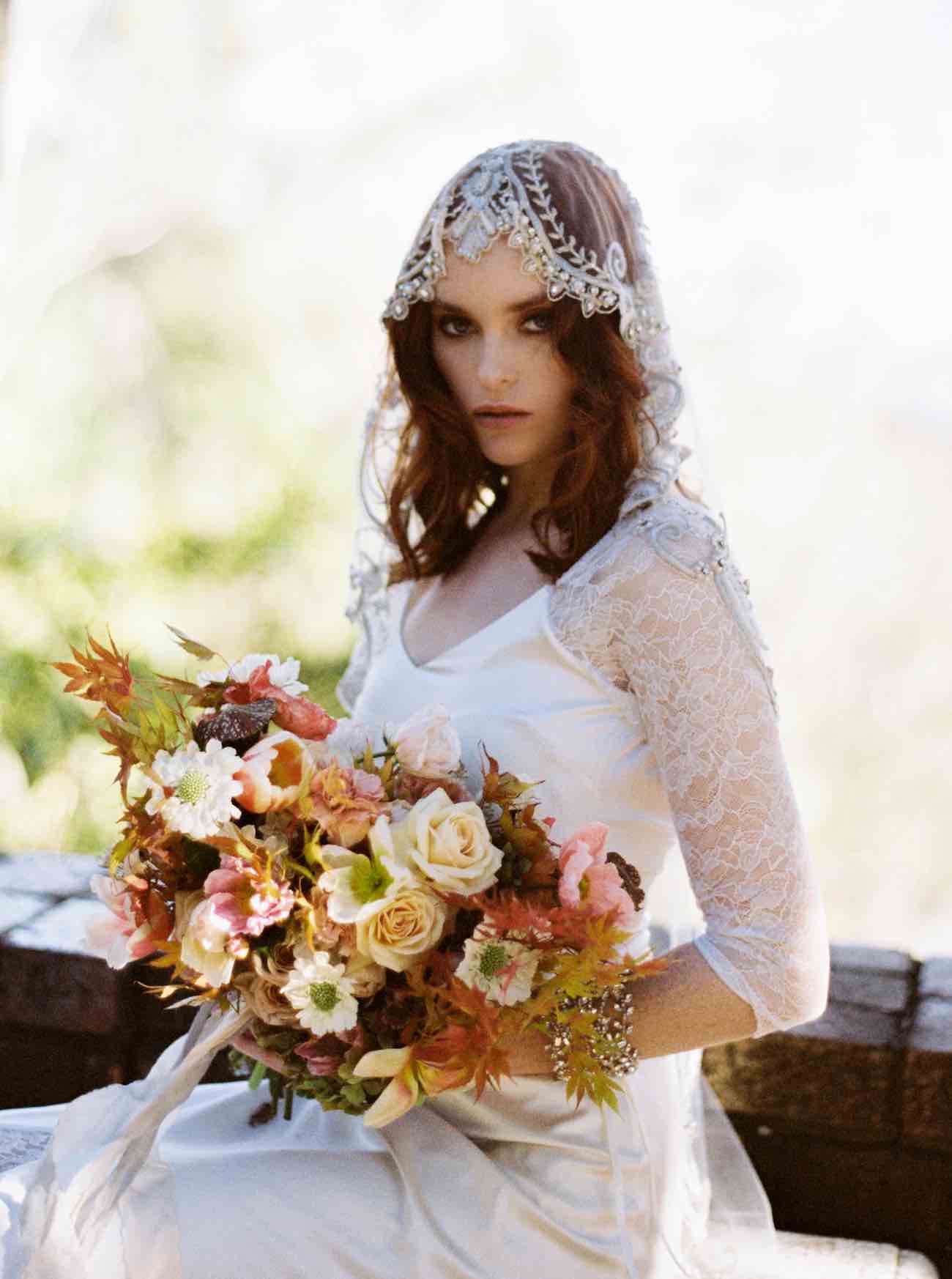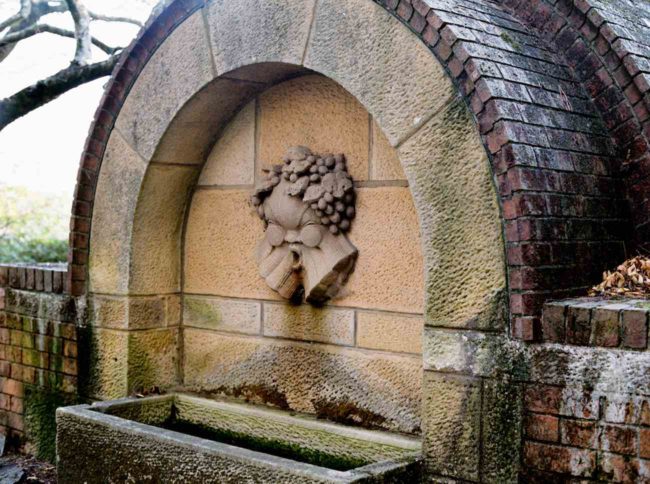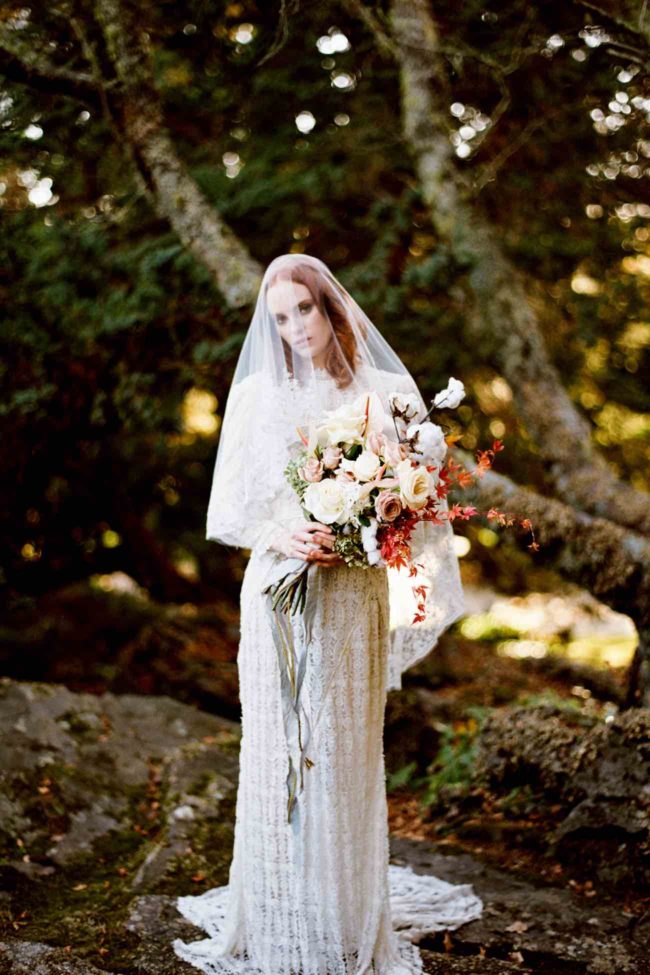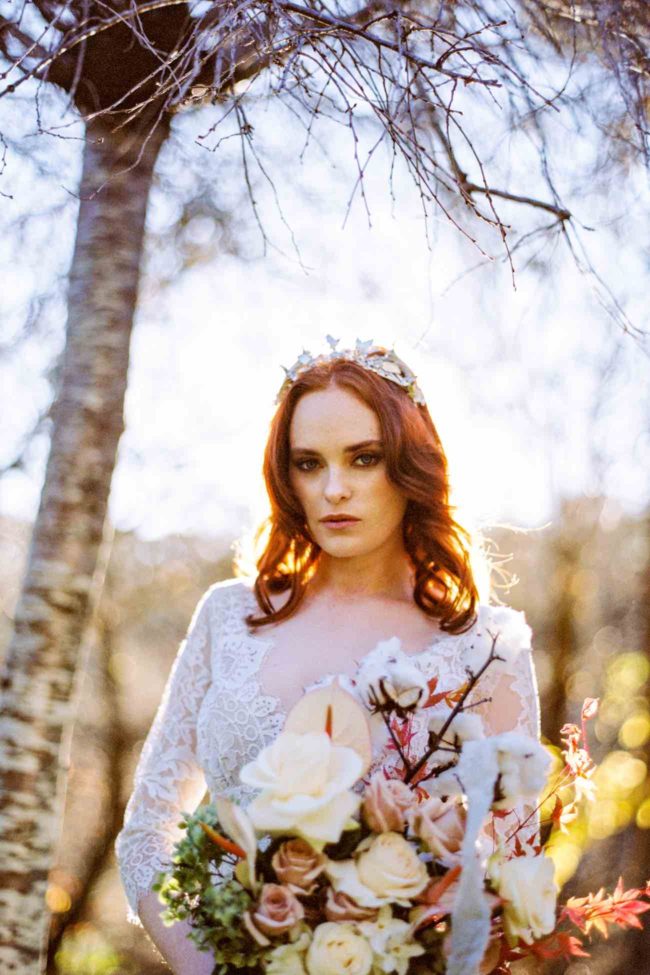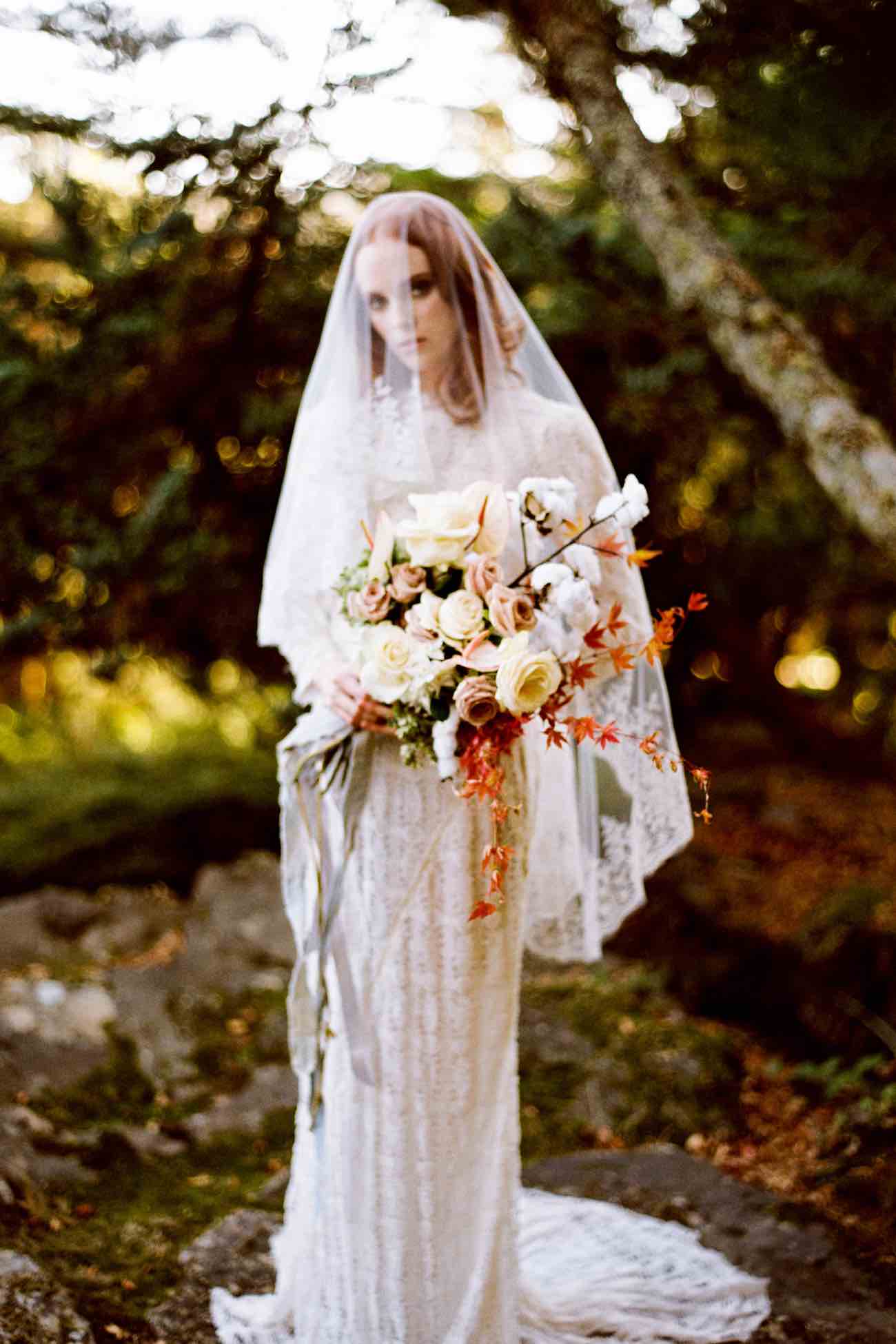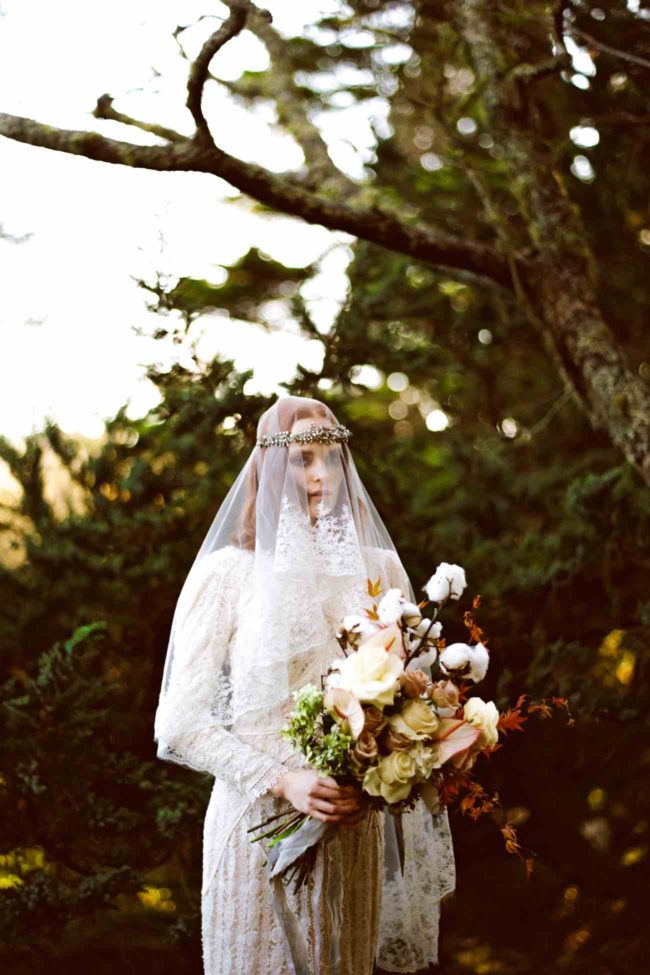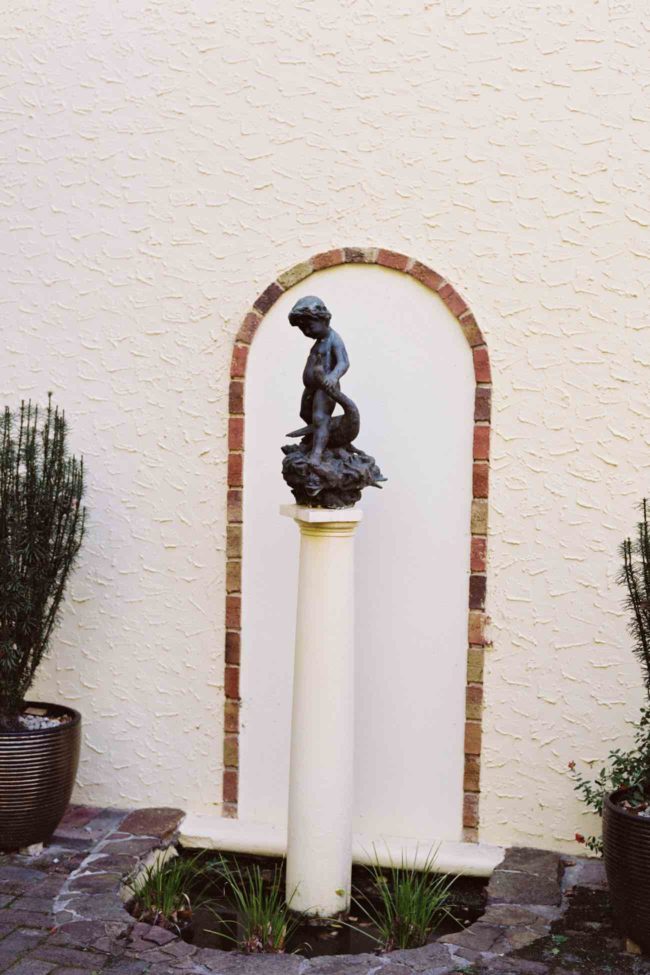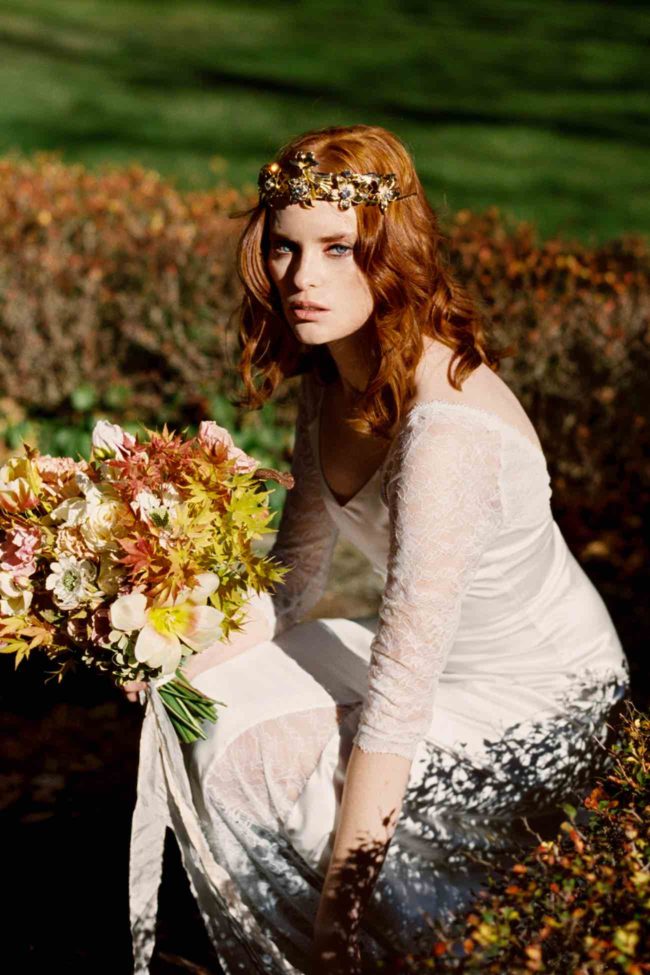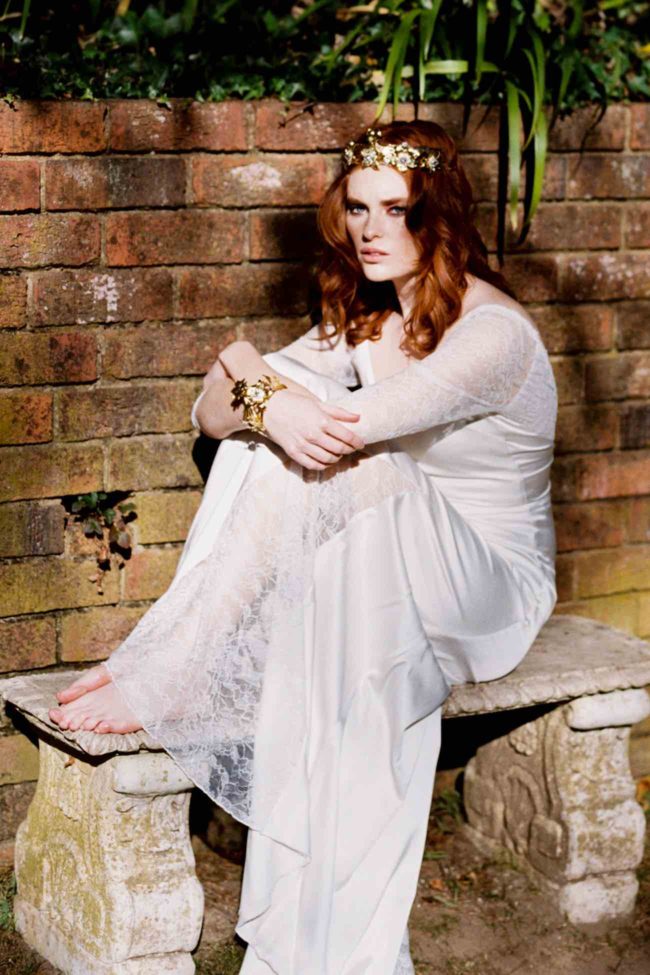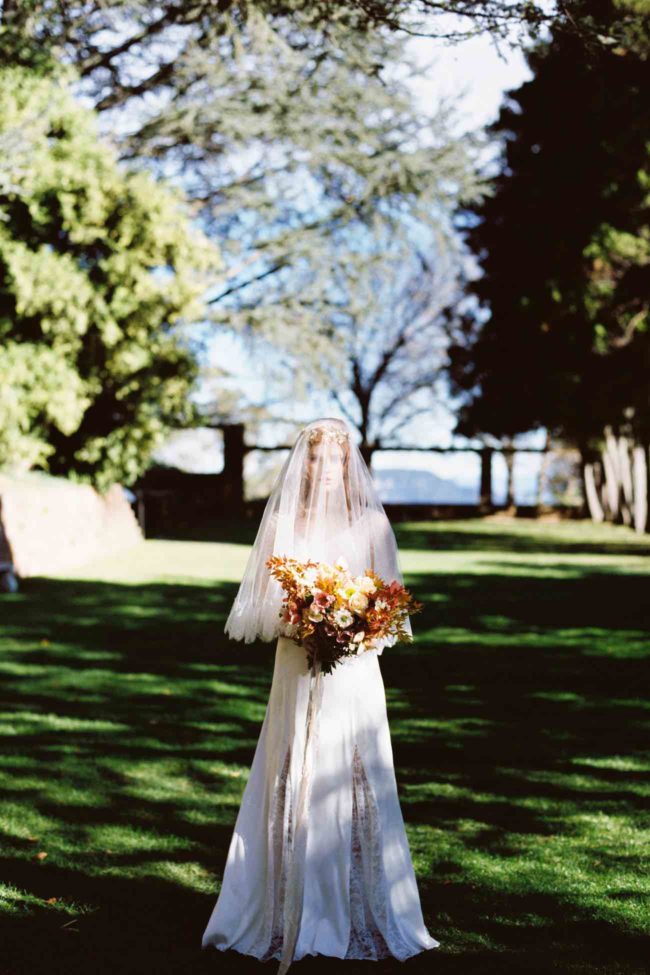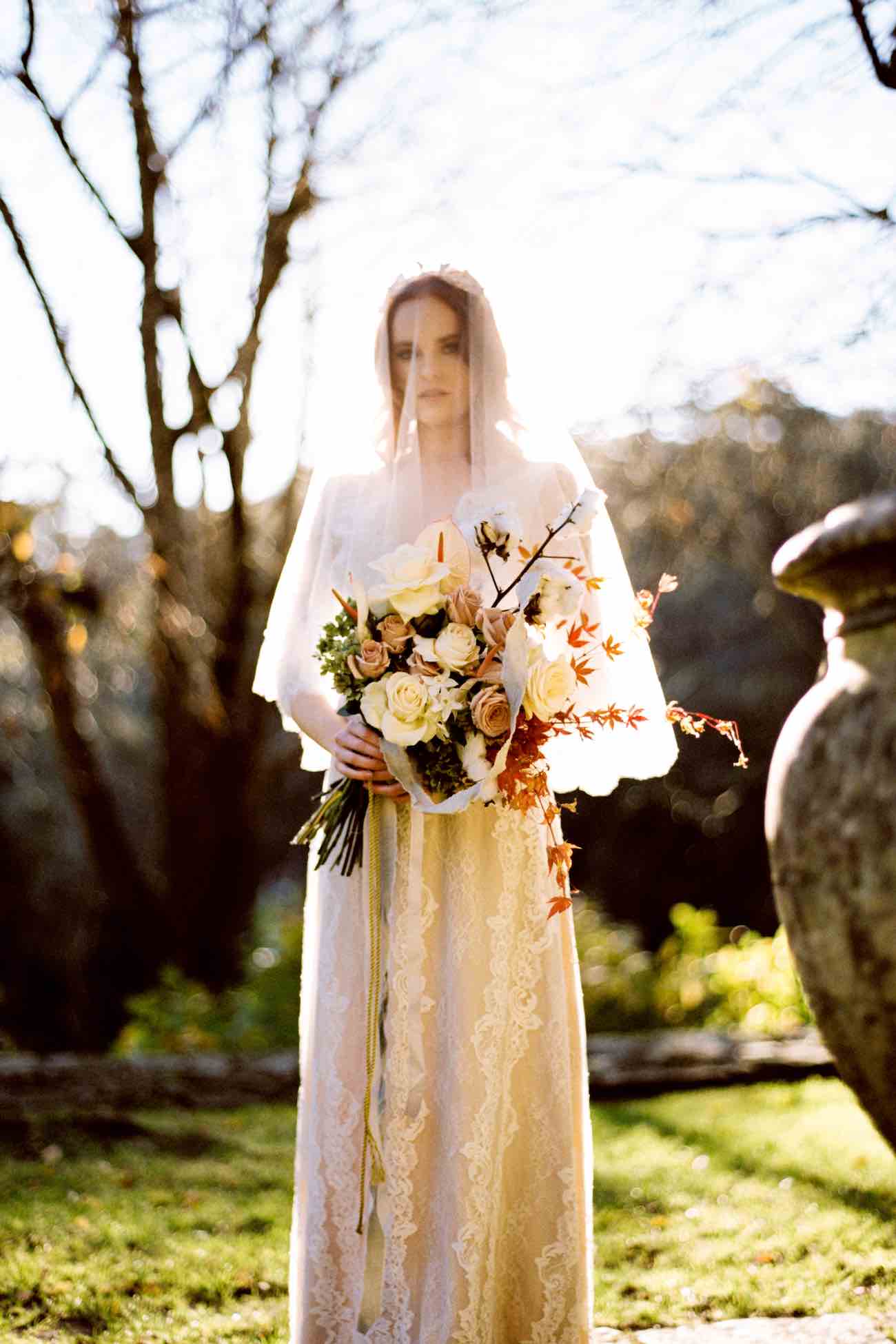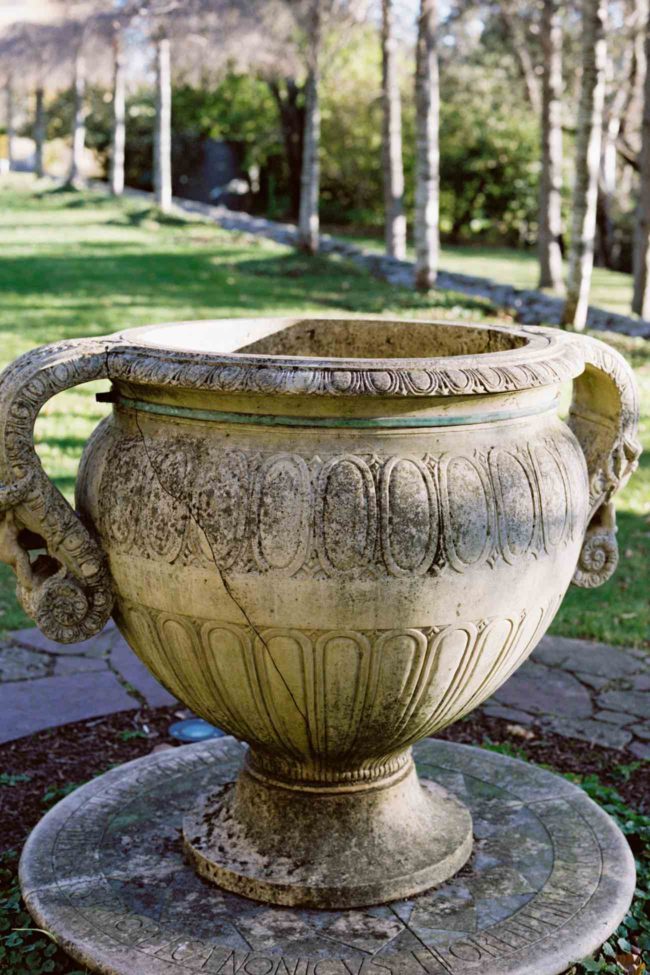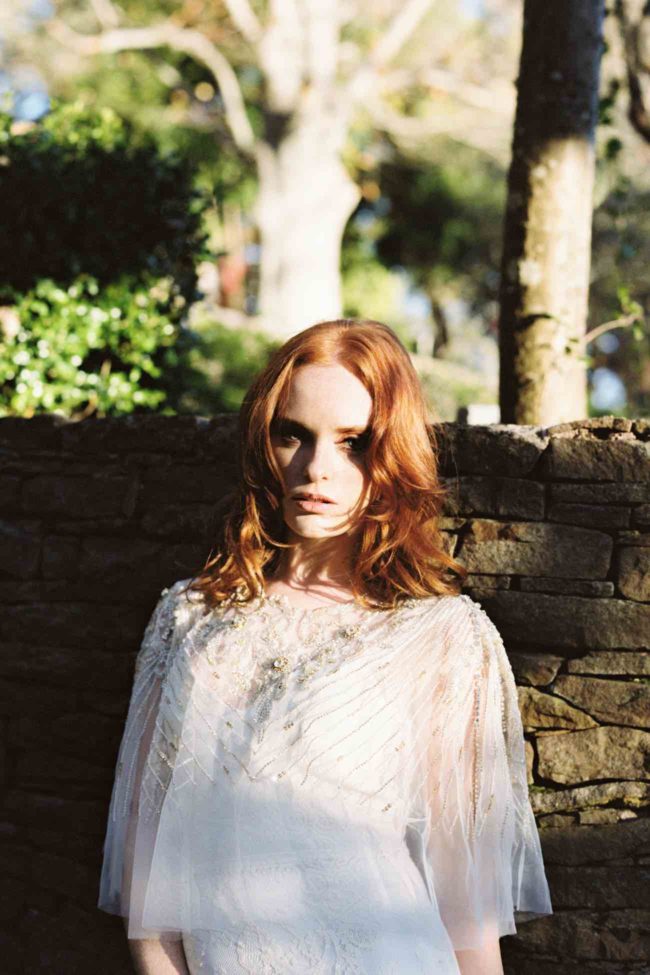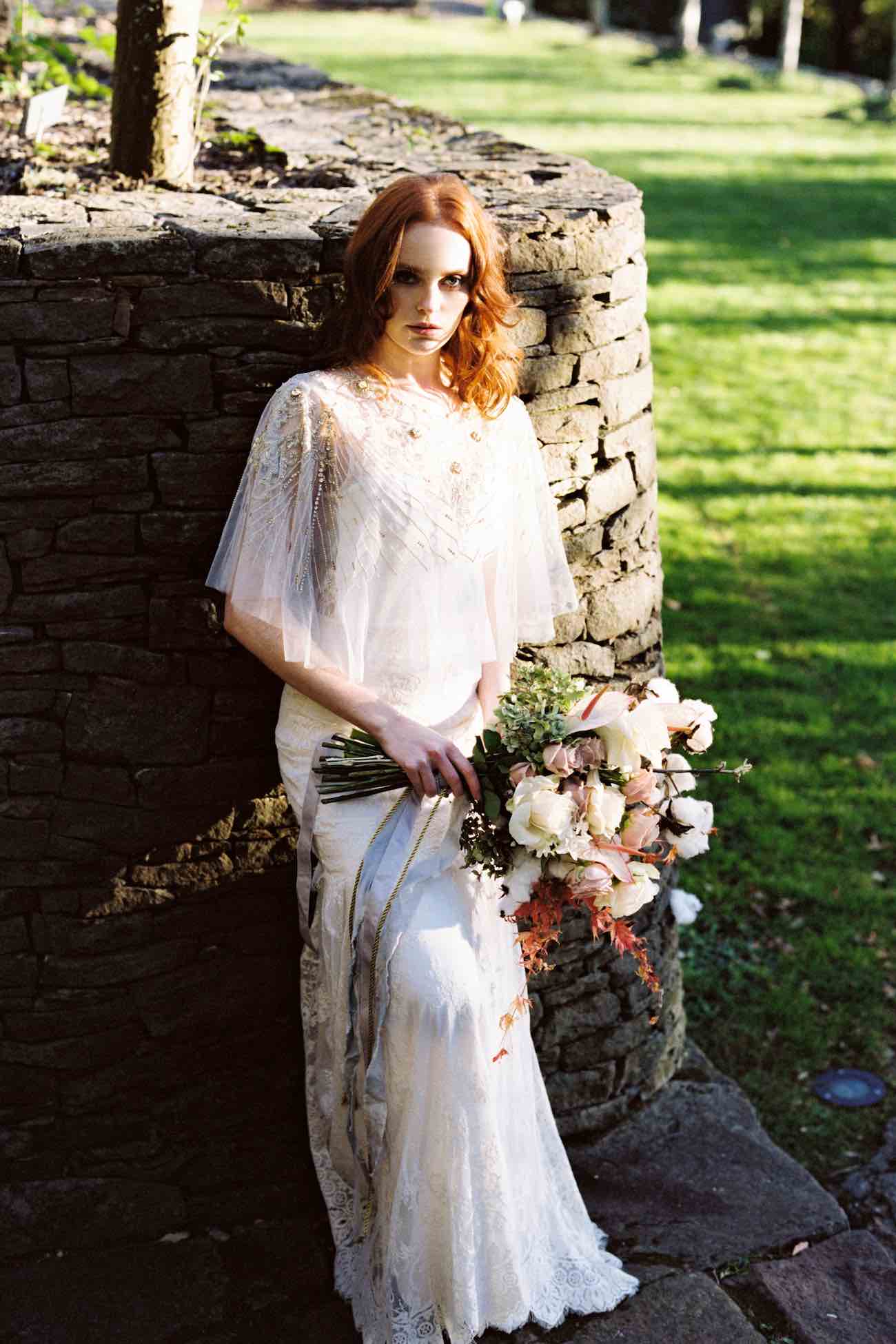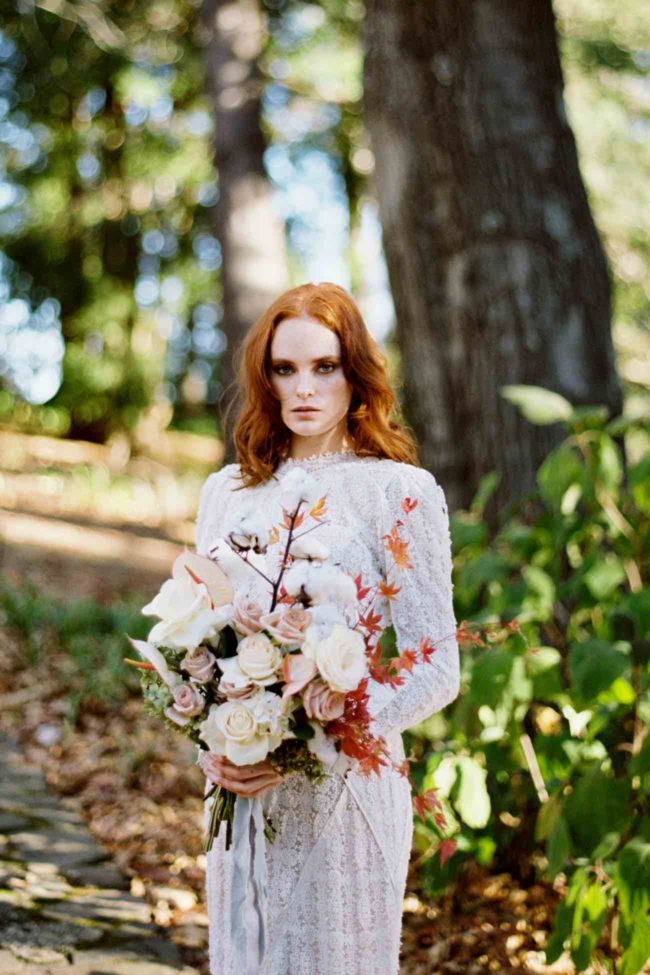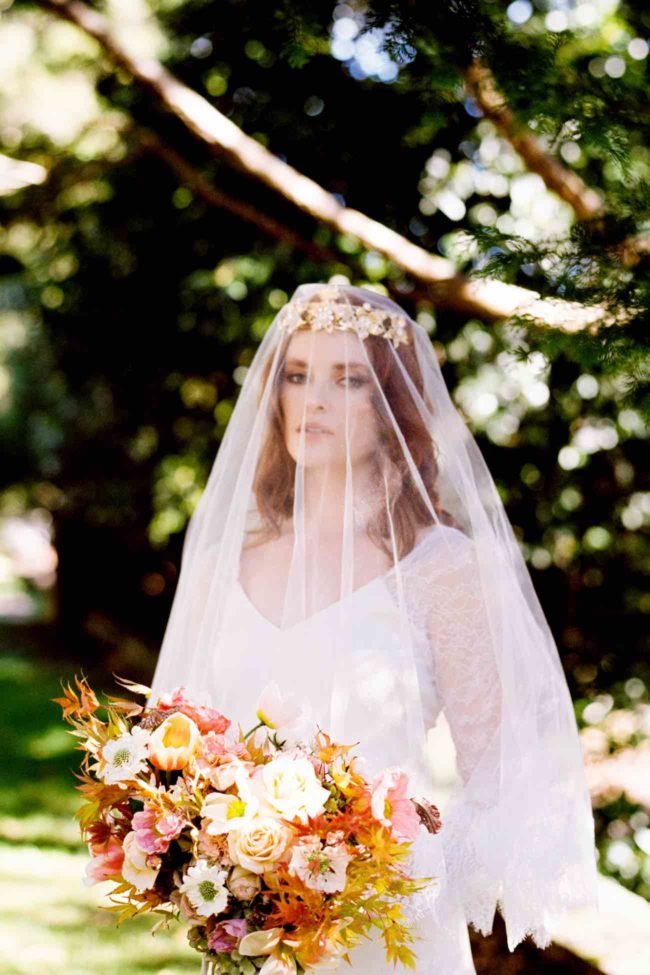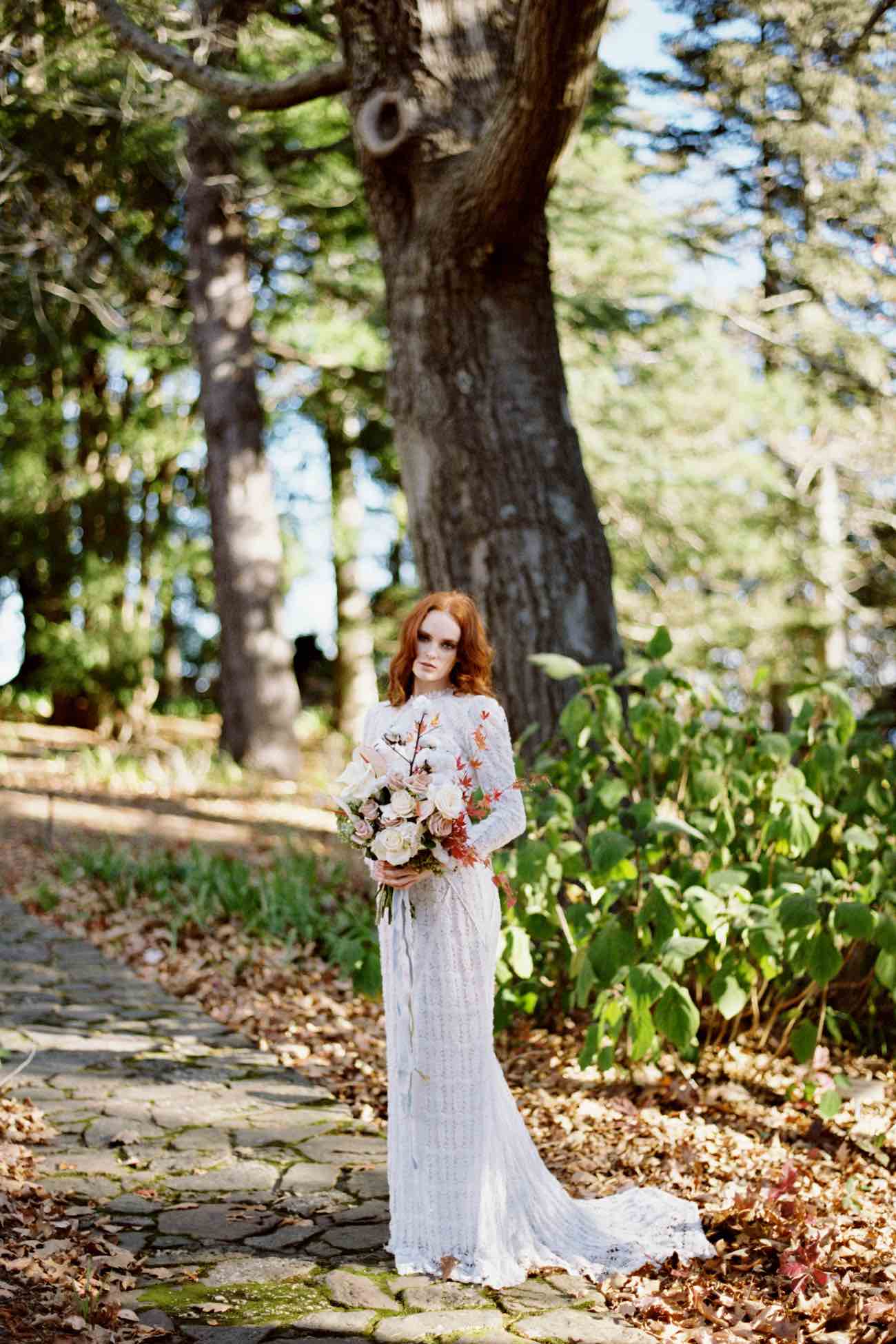 Wedding Vendor Contacts: