Modern, sophisticated, boho rock ♥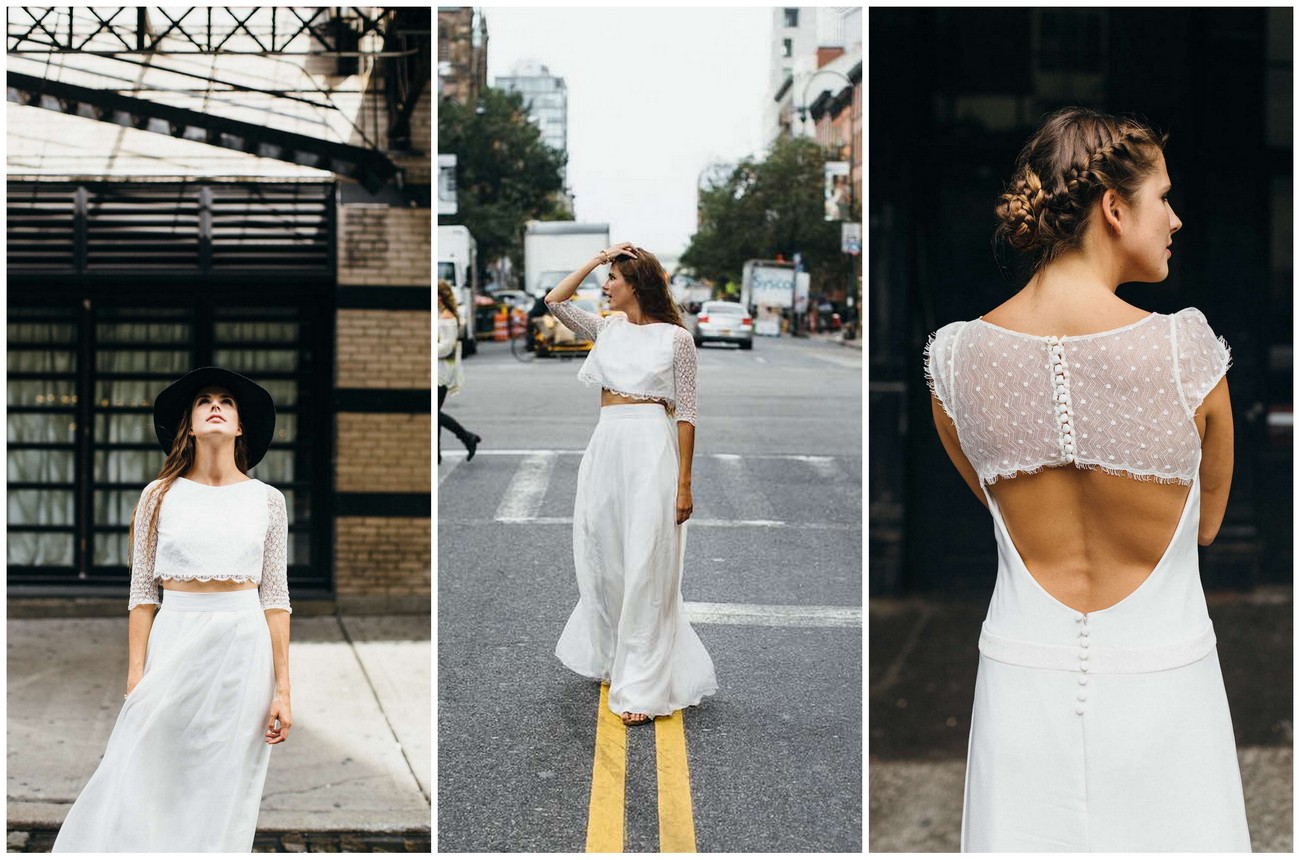 Today's bridal fashion editorial comes to us from made-to-measure wedding gown designer, Aurelia Hoang, based in France. Trained by reputed French fashion houses, her seamless finishes and poetic touch bring a sophisticated style to her work. Her designs are modern, while at the same time refined and elegant, with an element of comfort. "Echoing my background in ready-to-wear design, I always imagine my dresses accessorized," shares Aurelia. "A cape, a veil, hair adorned with a headband, or a belted waist."
Advertisement:


To introduce pieces from her latest collection, she worked with French born photographer Jean-Laurent Gaudy, who is currently based in New York.  Their editorial is based on the experience of a young French bride' arrival in New York. "I really wanted to show the beauty of typical places in New York city, highlighting their European aspects – paved roads, small buildings and houses. To contrast the busy, elaborate city backdrop, we juxtaposed dresses with a quiet, understated elegance, to emphasize the beauty and the delicacy of the fabrics."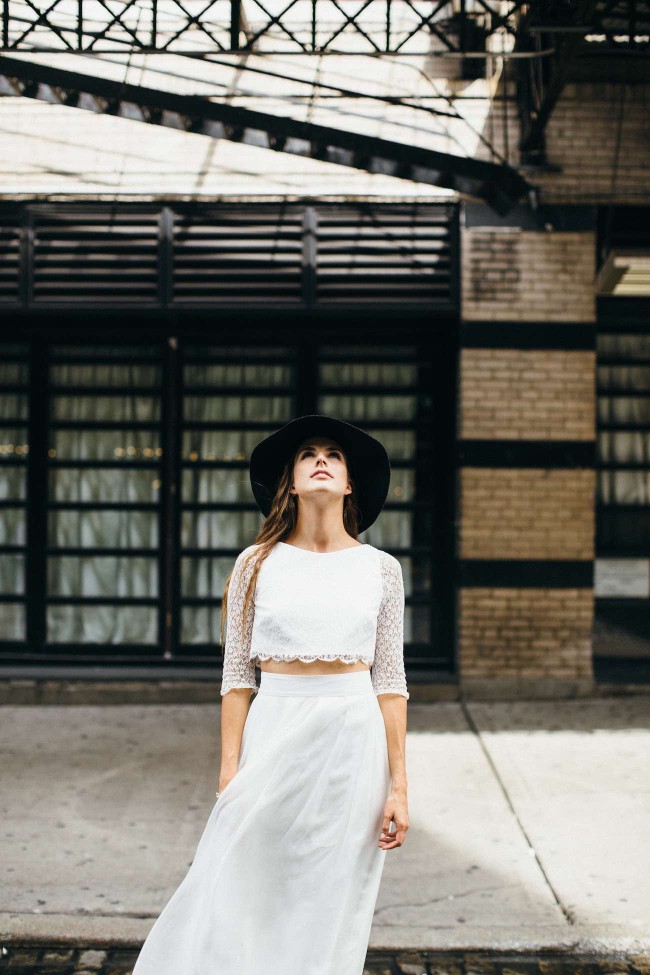 Aurelia has always had an appetite for drawing. Her mother was an artist that drew and painted often. In September 2015 Aurelia participated in "Best Of France", a fashion show dedicated to French designers, in the middle of Times Square.
The streets were closed especially for the event and it was just amazing seeing my gowns parading on a stage in the middle of skyscrapers.
For her current collection, she was entirely inspired by the 60's.
I wanted to translate the multiples facets of a woman living in the 60's, during a time in which the power of the women right movement completely changed. From there, I took my inspiration from music.  For this collection it was Bob Dylan's Just like a woman that inspired me.
What I like about this song is the ambiguity. Either it's an anthem to women or it's just revengeful lyrics intended for a girl who left him. There's a love story underneath, stories with three different women loved by the same man.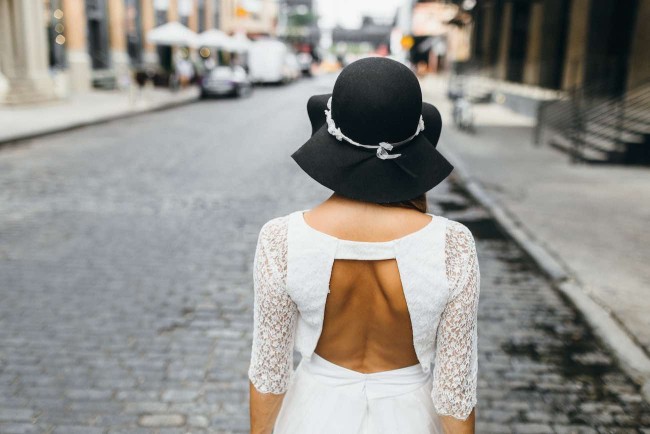 Her collection is marked by geometrical laces, as well as flowered patterns: I worked with the fluidity and transparency of muslins, chiffons, tulles and the nobility of crepes, heavy or very light. 
Many of her designs include open-backs to emphasize the feminine. The collections pieces can be combined with each other to create different outfits: High or low waisted, a gown with a particular style can be combined with a jacket of another one.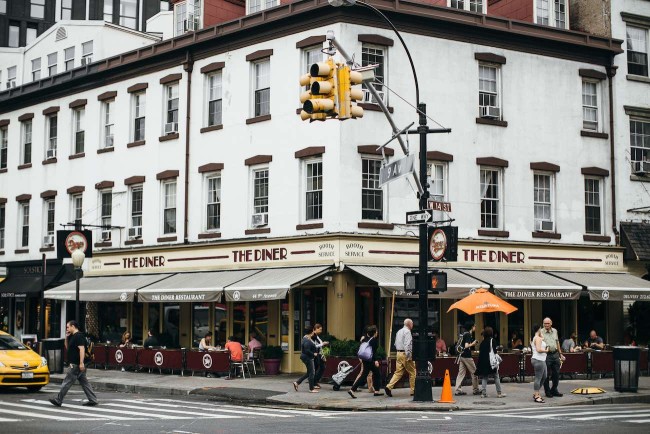 Signature Style
I can define my style with few words: modern, sober and sophisticated with a touch of rock and boho.
Style Icon
I would say that more than being influenced by a particular style, the way you expressing yourself is important. What strikes me is that above all else is how Shirley Manson, Alexander McQueen, Alison Mosshart and David Bowie, all have this thing that makes their style eye-catching and an inspiration.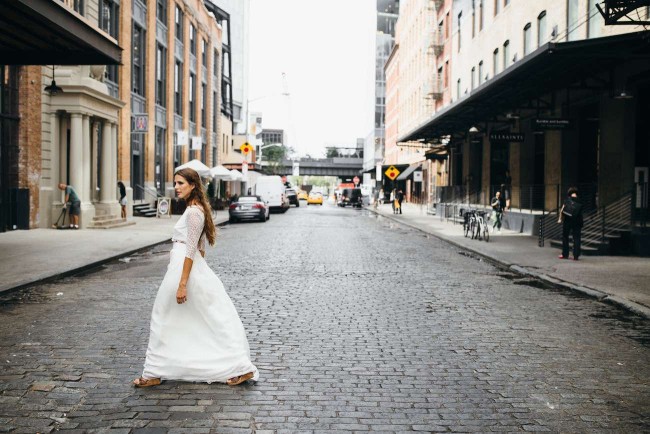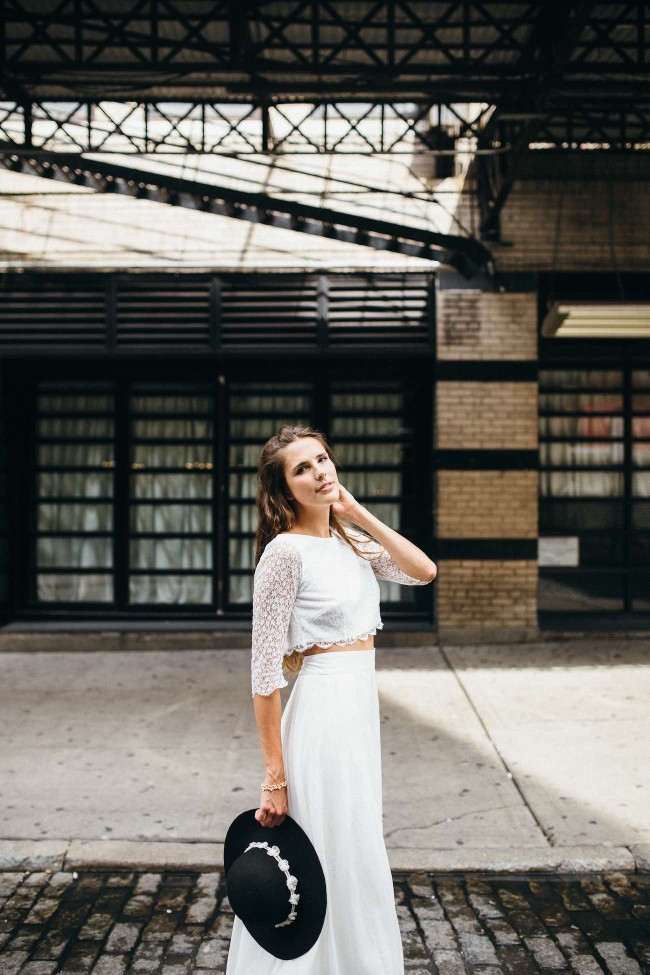 Design Trends
This season we rediscover graphic lace, guipure, macramé and long sleeves. The seductiveness of open backs continue to feature strongly.
Creative Process
Meeting a future bride and creating her wedding dress starts in Aurelia's living room. Each meeting begins with a discussion of the atmosphere, the inspiration of the wedding, the style, the desires and ideas of the gown.
We make a selection of one or more models in the collection for the fitting. Aurélia then adjusts the line to highlight the silhouette.
She clarifies the details to match her personality. The fabrics, the tonalities of white and ivory are carefully chosen. The elements come together making a unique dress, adding lace to the shoulders, lowering the belt, rounding the neckline, etc.  Then come the finest materials.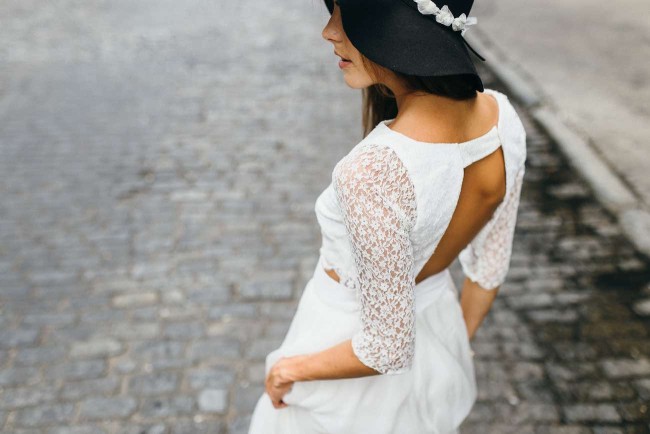 Advice for Brides
I advise a future bride to stay true to her natural style. Don't disguise yourself, this is your gown, your choice and yours alone. It has to reflect your personality.
If a bride can envision herself on the day of her wedding while trying on the gown, if her eyes sparkle, if she feels butterflies in her belly, then this is the one!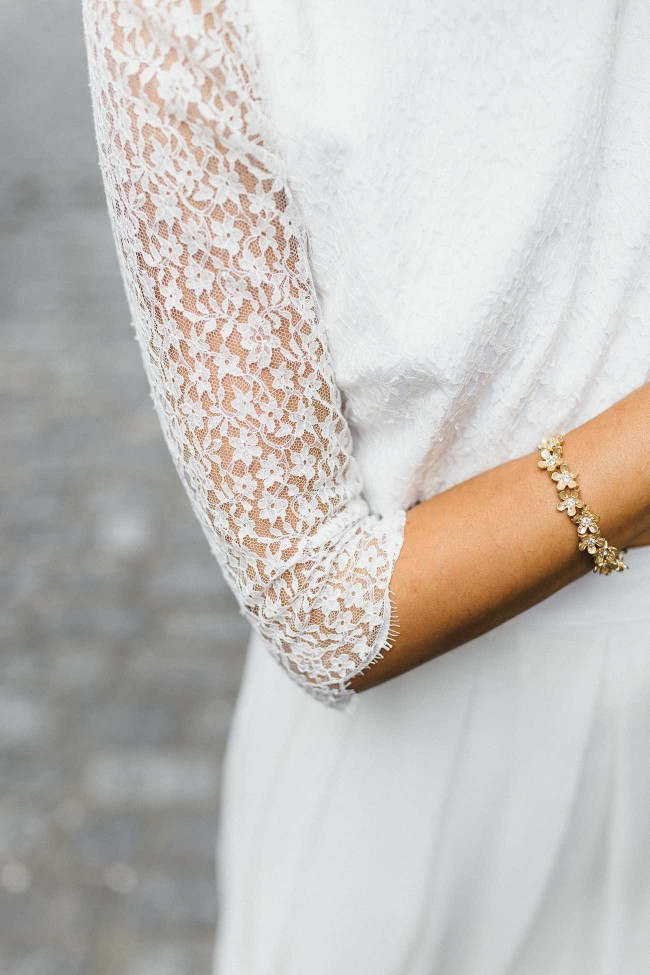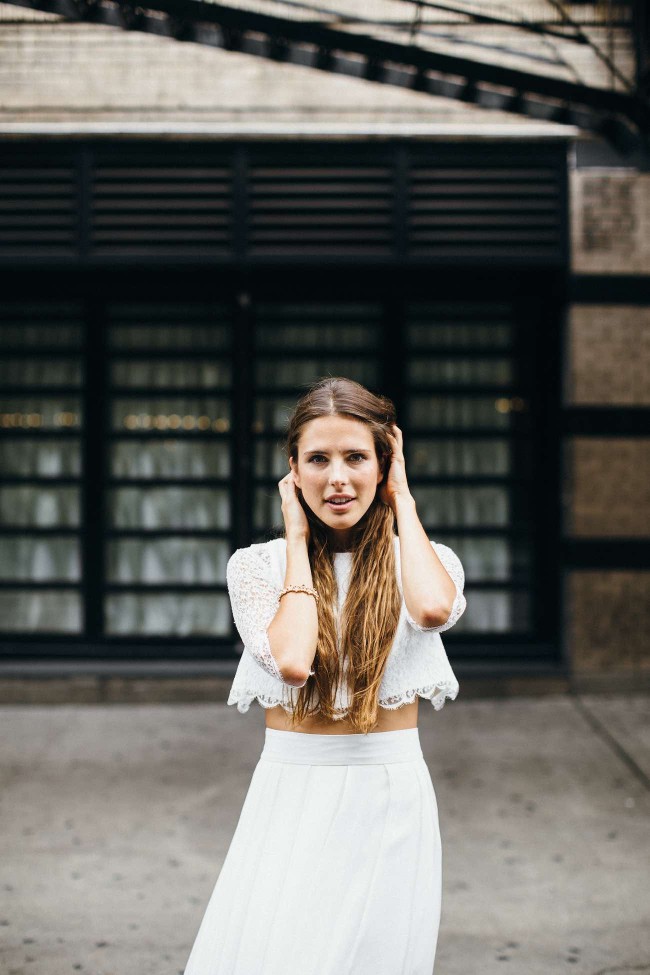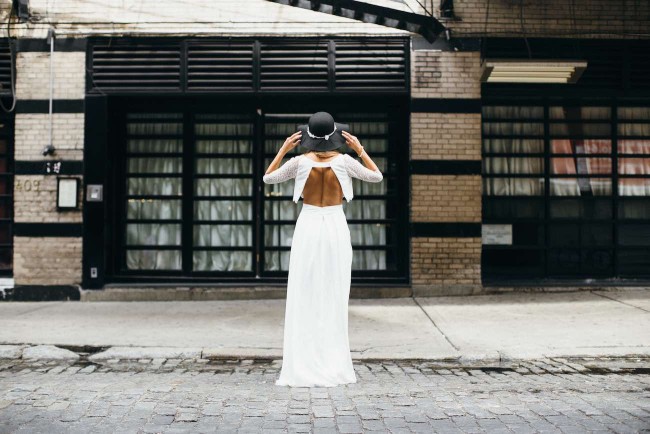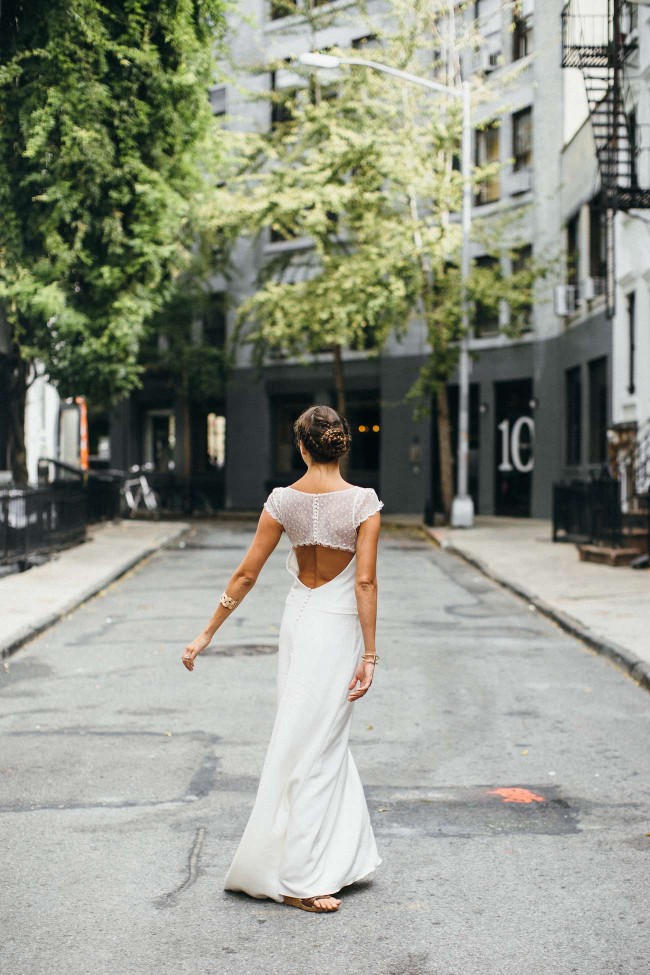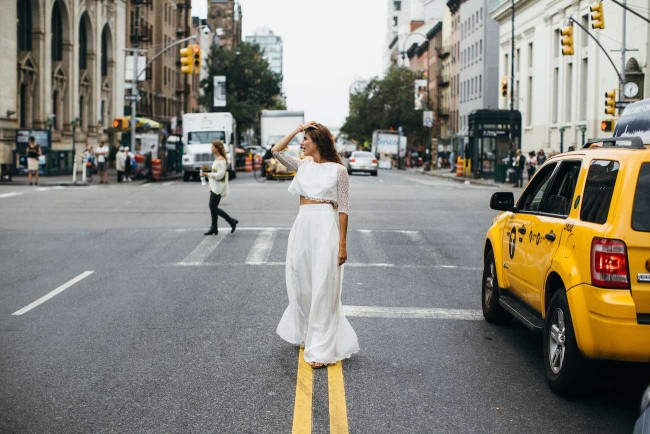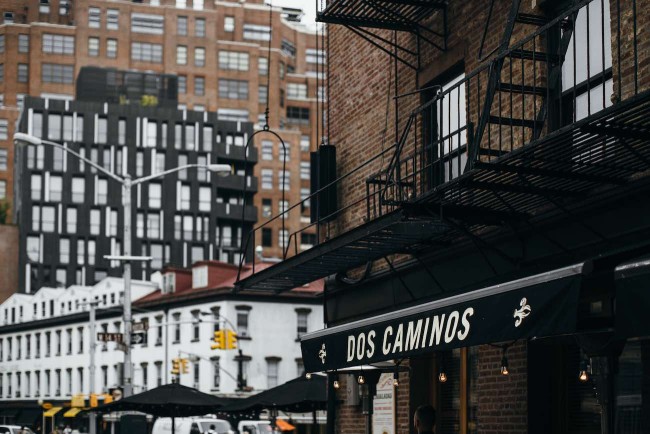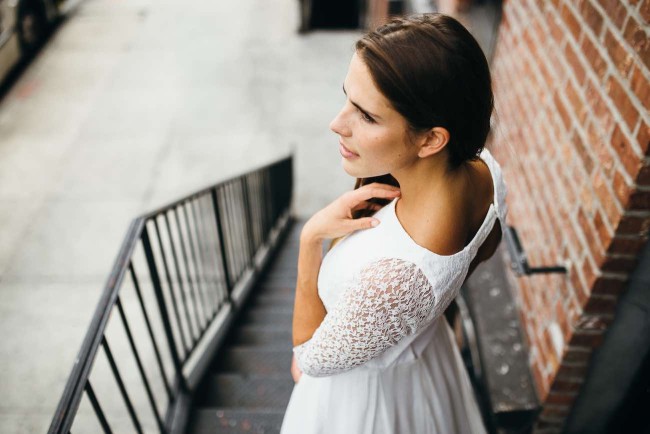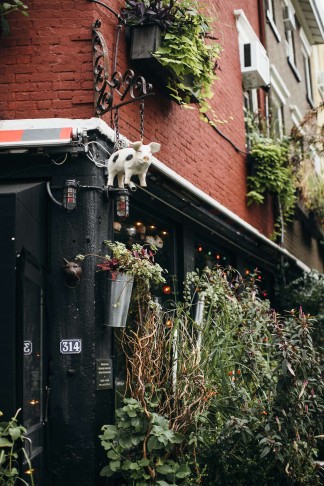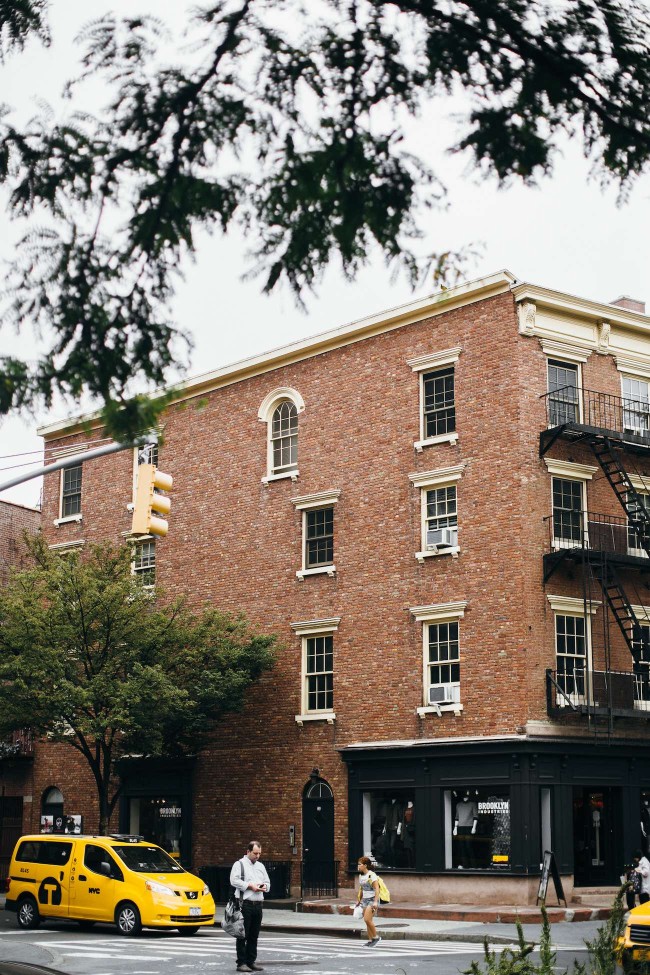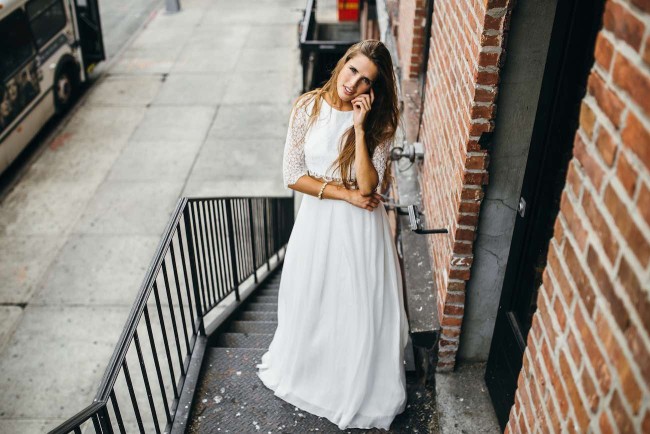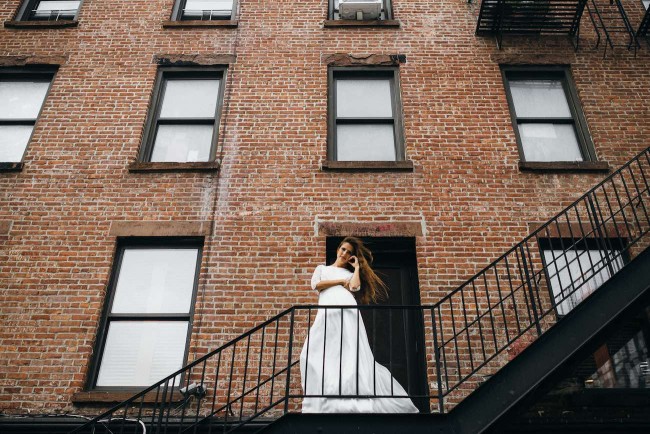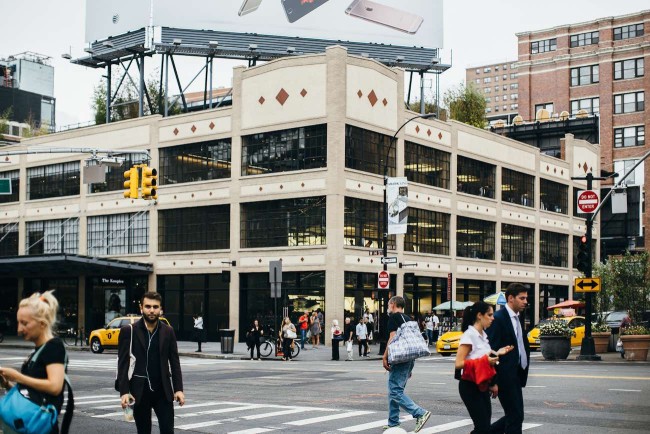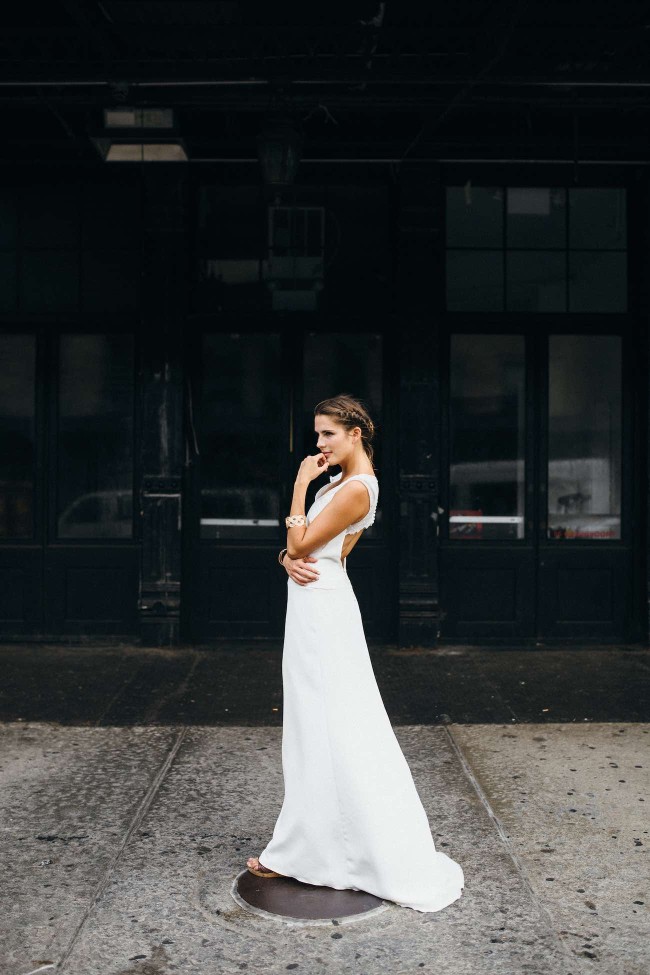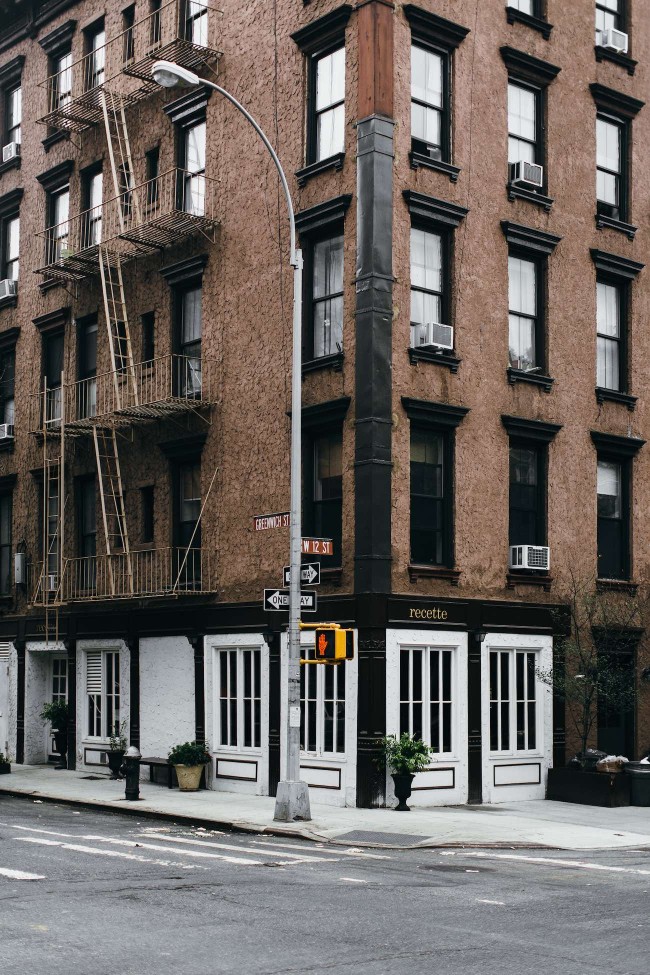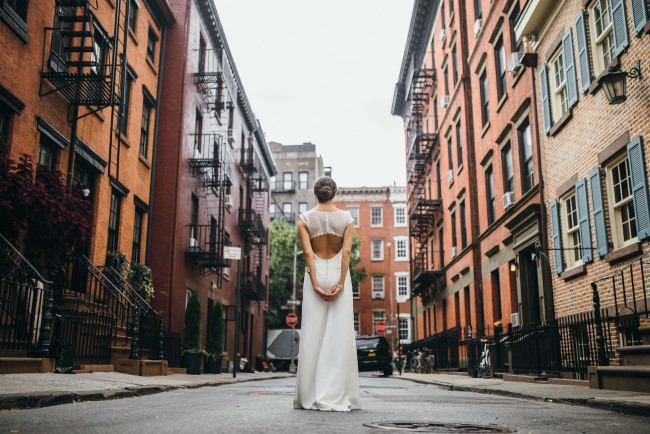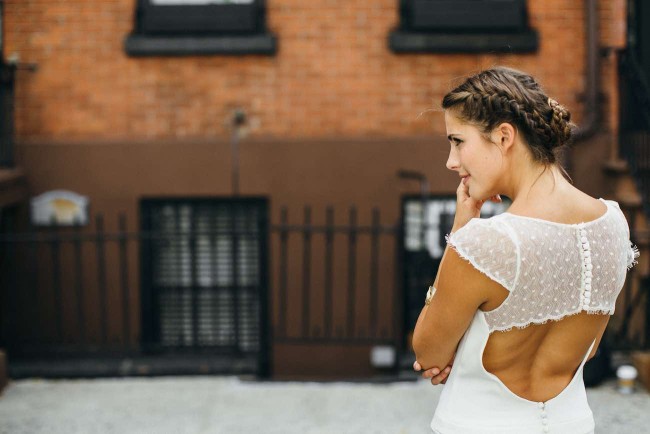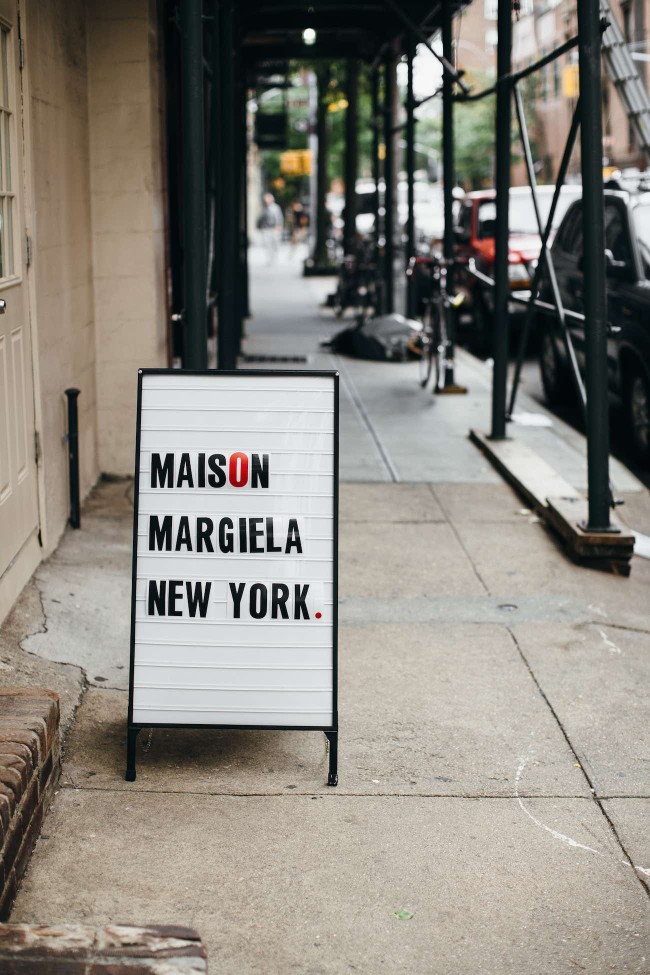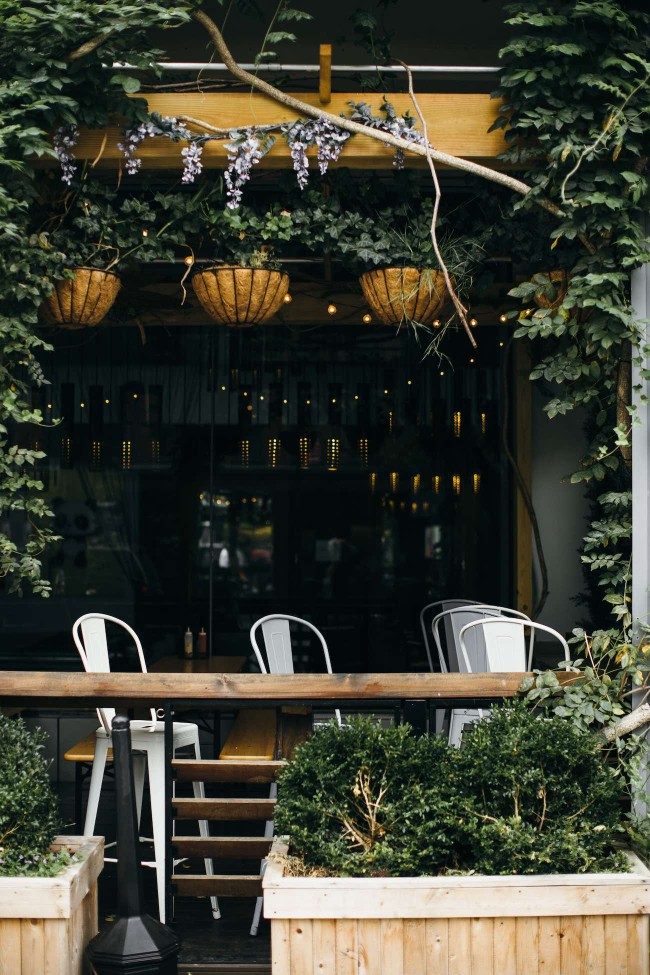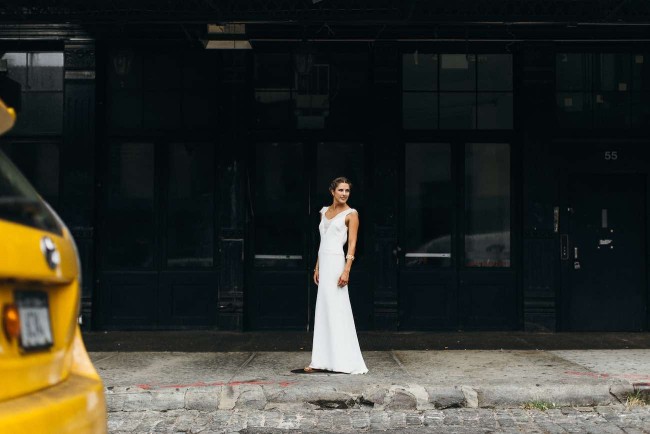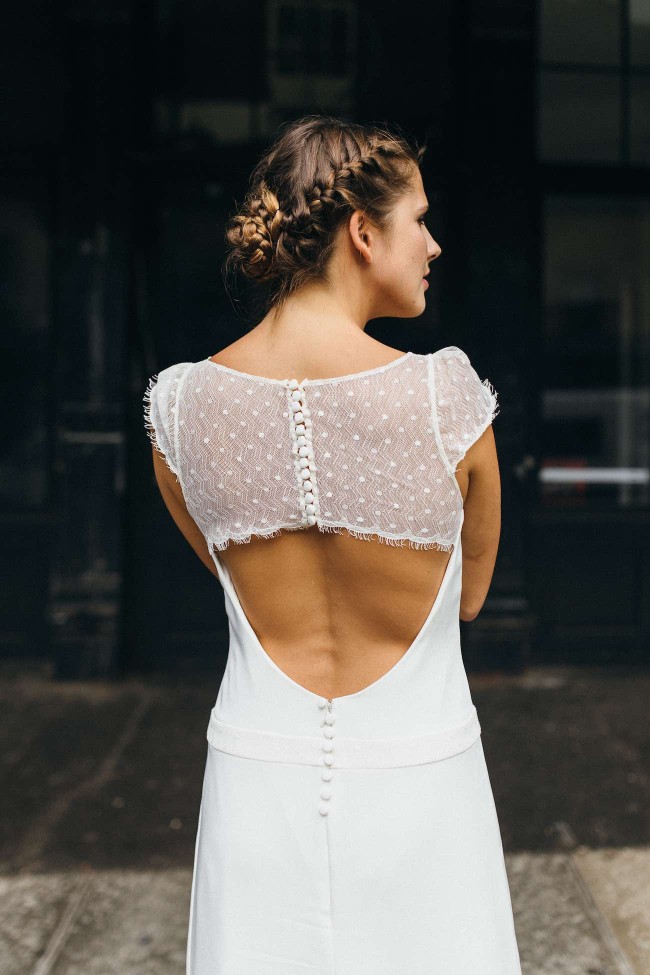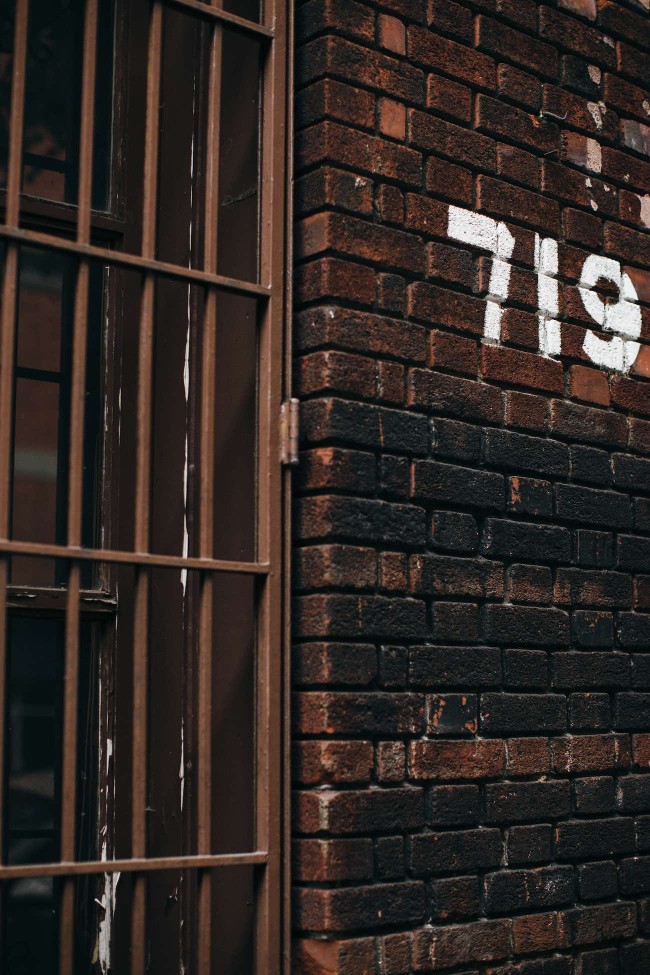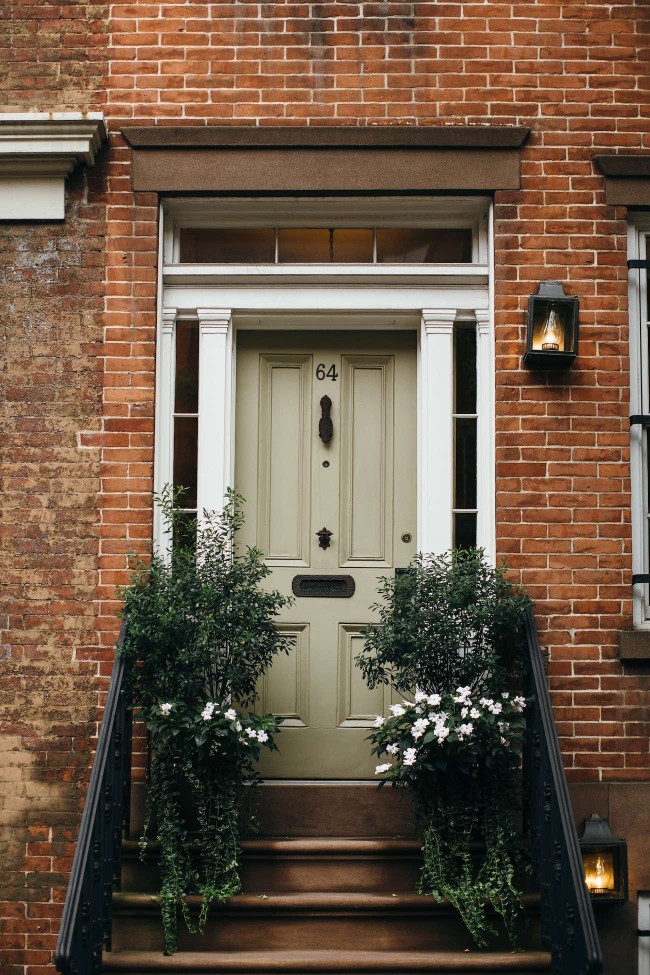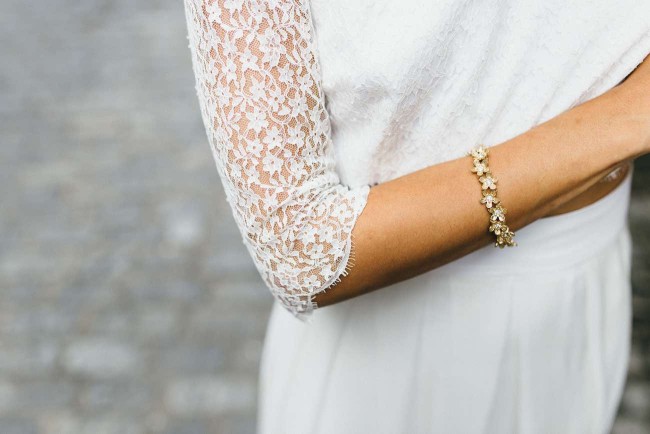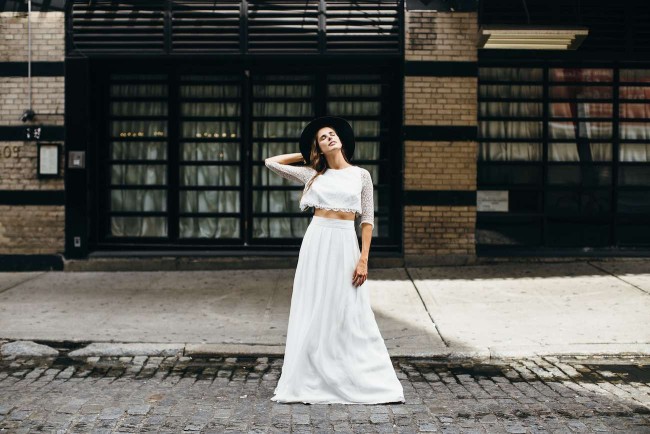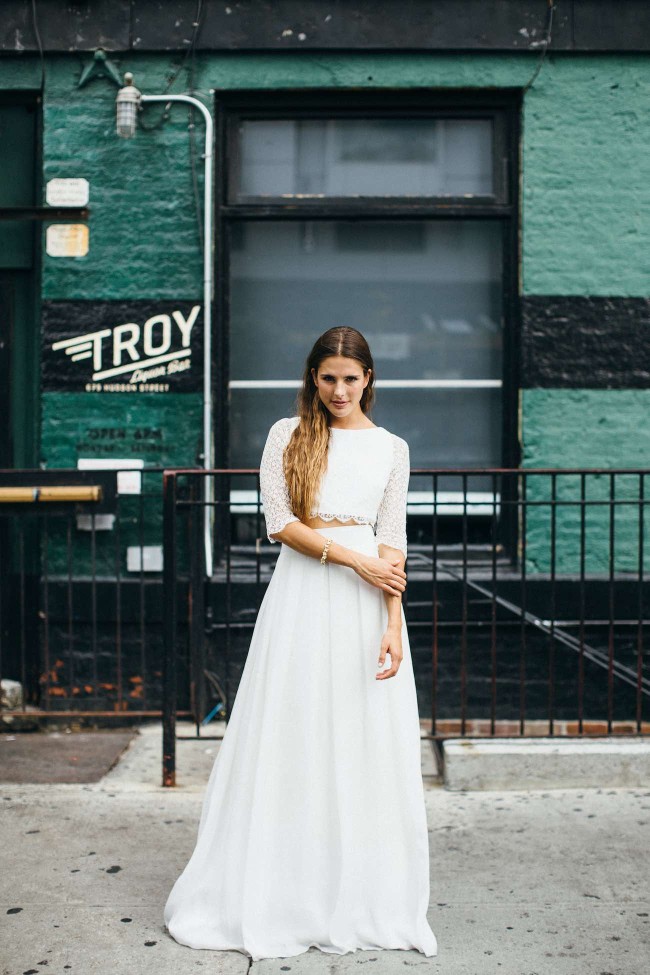 See more of Aurelia's effortlessly chic designs on her website here, see her beautiful brides on Pinterest here and follow her on Instagram, and Facebook too.